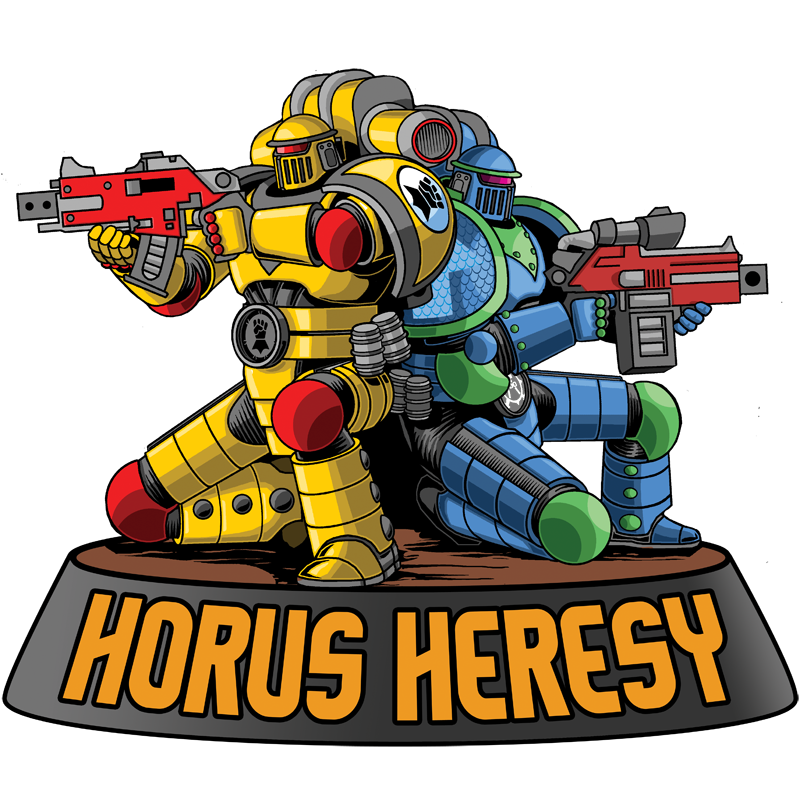 Tick-tock tick-tock. Another solid source chimes in on the hotly anticipated Horus Heresy Plastic Boxed Game:
via Warseer's Wintermute
It is Ultramarines vs Word Bearers.

According to my sources: the rules are not 8th Ed and they haven't been Sigmared simplified. The major difference is that the 'read this first' sections and the reference cards have simple to follow tables. For example the BS rule instead of being the traditional 'BS3 =4+' style in fact has the BS as '4+'. All other rules are as per 7th edition which will also be in the box.

I can tell you there are no points values in the box its intended to be a stand alone game but it will teach the basics of 7th Ed.

(Editor's note – Regarding price of the game): I was hoping you wouldn't ask me that. What would you pay?

The HH Box will (hopefully) be available to buy at the 40k Open Day in October.
And the earlier contents rumors:
via anonymous sources 8-26-2015
Horus Heresy: Betrayal at Ultramar
Miniatures Contents:

44 miniatures

Artificier Armor Centurion
Mk IV Maximus Marine Squad (x10)
Mk IV Maximus Marine Squad (x10)
Mk IV Maximus Marine Squad (x10)

Cataphractii Terminator Praetor
Cataphractii Terminator Squad (x5)
Cataphractii Terminator Squad (x5)

Contemptor Dreadnought
Unknown model (conflicting reports say a "counter to Contemptor", or simply a 2nd Contemptor)

Decal sheet for multiple legions, split evenly between Loyalist and Traitor Legions
This is the first word that directly addresses the rumor of the Horus Heresy rules being simplified.  If Wintermute has is right, then there is nothing to fear of a "Age of Sigmarized" version of plastic Horus Heresy, and everyone can breathe easy.  The Forgeworld books would be allowed to continue expansion without rules modifications.  It will in effect simply be a summarized set of quick start rules just for the boxed set to introduce new players into 40K 7th edition.  I've got my fingers crossed for that!
~I think it's time to start the betting pool for what the price will be…