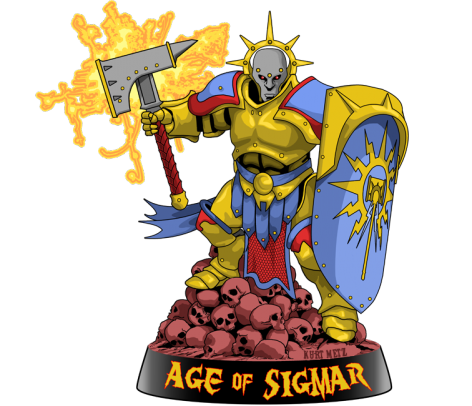 A new web exclusive Age of Sigmar Battleplan has been spotted today. Come see what some lucky customers are finding in their mail orders.
If you've been itching to play multiplayer games of AoS, this is the battleplan for you!  It's built to support up to 4-player games.
It's also great base for running bigger demo games of Age of Simgar as well, and even comes with rules for a "Mass combat system" to boot!
via Dakka Dakka reds8n 9-3-2015
Wow checkout those mechanics for "massed combat" in the Age of Sigmar!
Have fun out there on the tabletop you guys (and gals)!