Battlefleet Gothic: Armada – The Orks ARRIVE!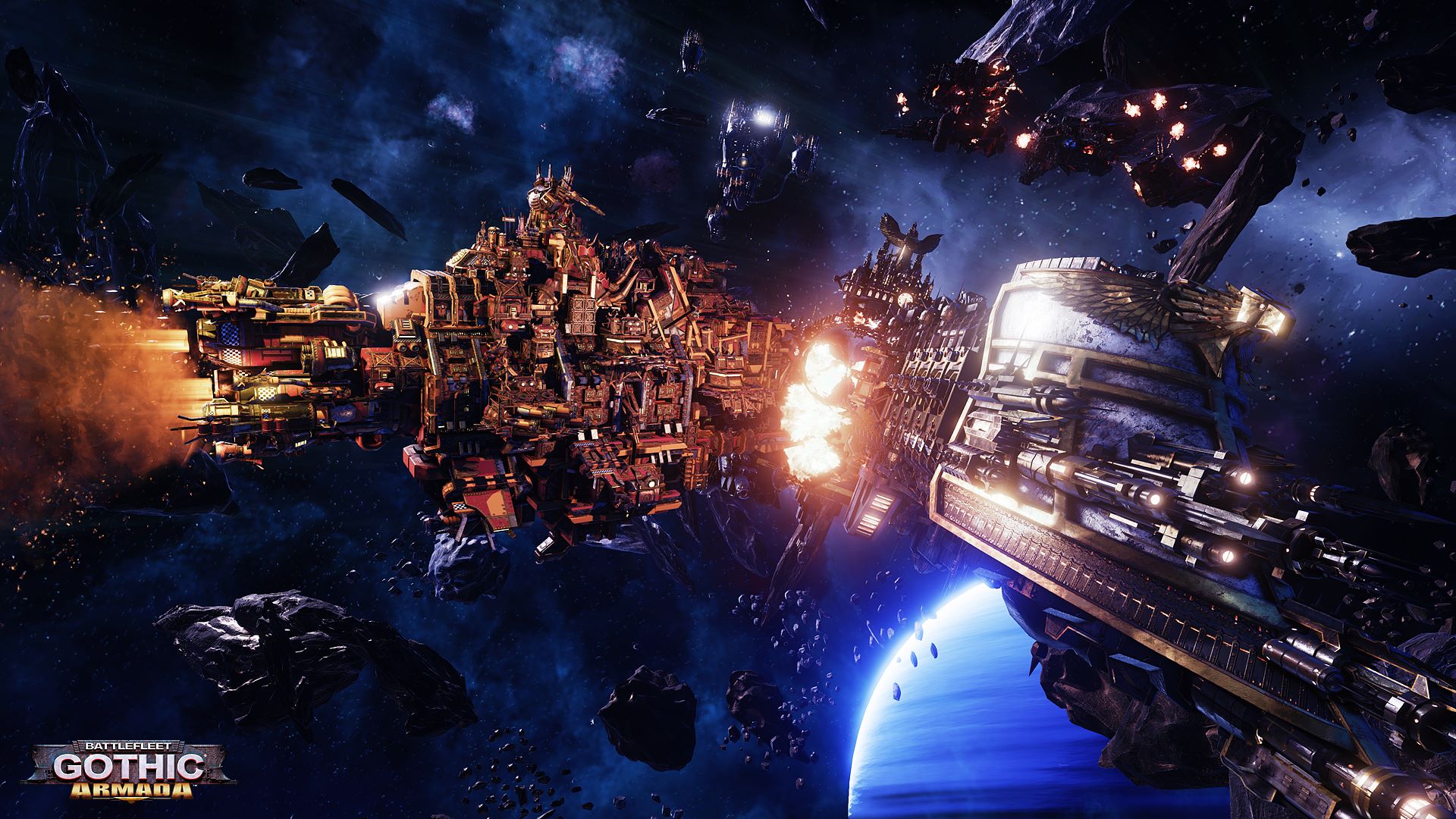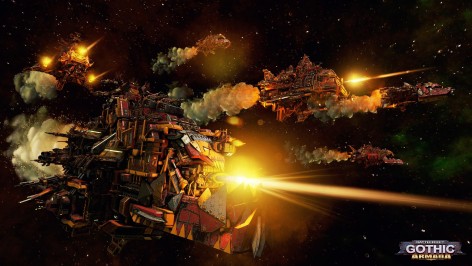 Orks bring the WAAAAAAGH! to Battlefleet Gothic: Armada! Check out the latest from Focus Home Interactive.
The Orks have arrived in Battlefleet Gothic: Armada in the crisp resolution of screenshots. Courtesy of the developers these new pictures capture all that orky fun you can have in space!
via Focus Home Interactive, Facebook  (Click on them to enlarge)
Waaagh! The Orks invade their way through Human space in new screenshots!

As you can see, charging forward, all cannons blazing and ramming the enemy ships is a totally valid "tactic" in the mind of any Ork captain!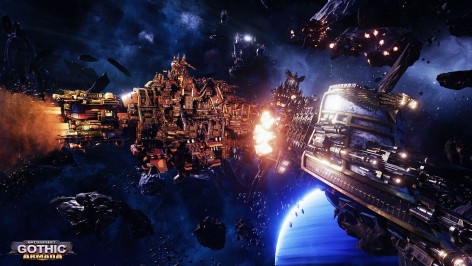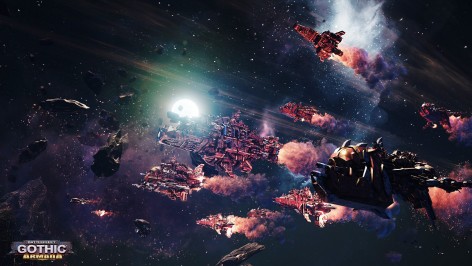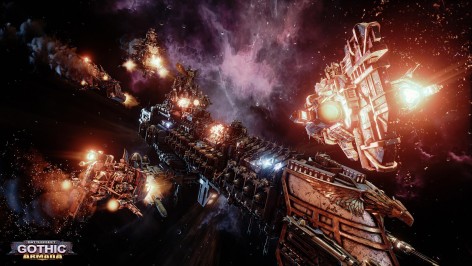 And if you want to see the game in action (albeit an early build) you can check out their gameplay trailer right here:
Subscribe to our newsletter!
Get Tabletop, RPG & Pop Culture news delivered directly to your inbox.
This game already looks like a lot of fun to play. From managing ship ablilities and movement to the wonderful graphics – this game really captures the essence of the tabletop version. And now with the Orks arriving the doors are blown open as to what's next! Could more Xenos show up? Eldar Pirates or Dark Eldar Raiders? Follow Focus Home Interactive to stay tuned:
Website: http://battlefleetgothic-armada.com/
Facebook: https://www.facebook.com/BattlefleetG…
Twitter: https://twitter.com/bfg_armada
Steam: http://store.steampowered.com/app/363680
'ERE WE GO, LADS!