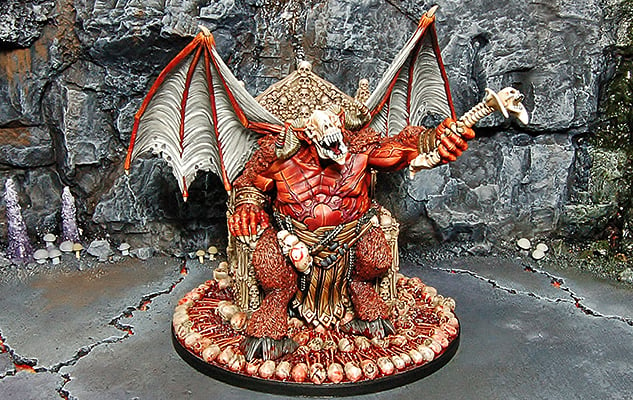 Here comes Gale Force 9's Orcus – Demon Prince of Undeath! A limited edition Collector's Series model for D&D's "Rage of Demons" campaign.
Orcus – one of the greatest villains in all of D&D is back with a new Collector's Series model from Gale Force 9. Originally debuting in 1976, this Demon Prince of Undeath has had a long a rich history as the archetypical demon in the setting. Needless to say he's been around the block for a few decades. This latest take comes courtesy of the "Rage of Demons" series. Lets take a closer look:
via Gale Force 9
Orcus is brooding and nihilistic. He finds some amusement in the suffering of the living but is satisfied only when they are dead. He focuses his anger and hate on living creatures, turning them into undead puppets that he directs against any enemy who dares cross his path of destruction. Orcus wields the Wand of Orcus, which is topped with a magically enlarged human skull.

Contains 5 resin pieces.
Sculpted by Charles Woods.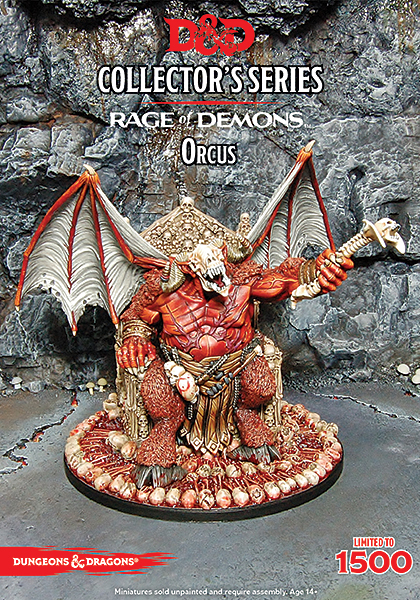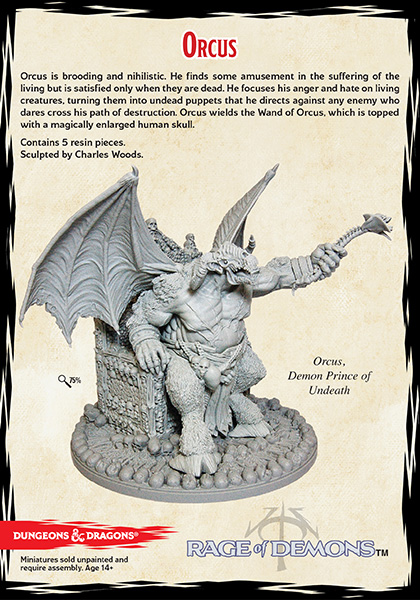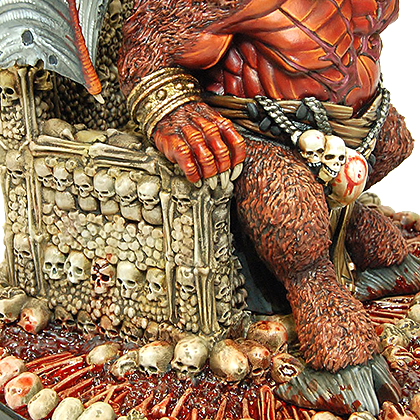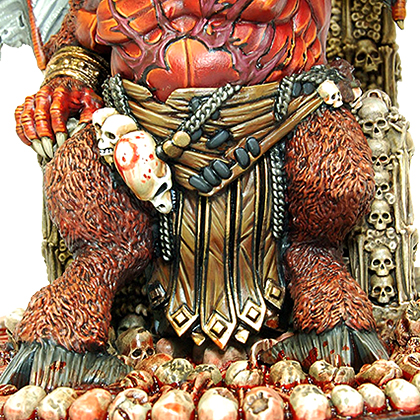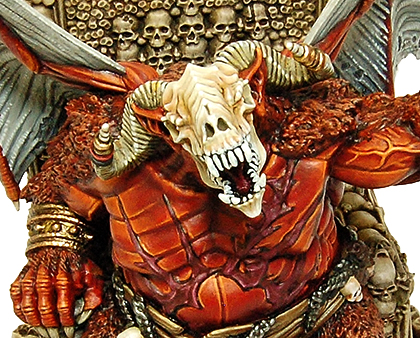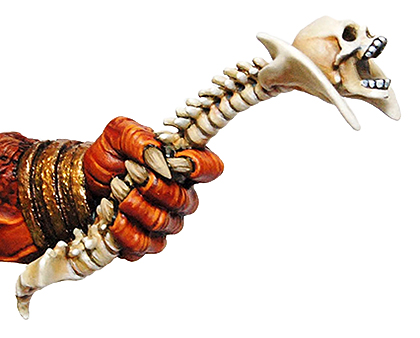 This model is limited to 1500 copies and it's available for pre-order now. It is scheduled to go on sale in "late" October which probably means really soon. Orcus has a rich history spanning all editions of D&D and if you want to get a hold of this model for your gaming group you might want to jump in while you still can. The Demon Prince of Undeath cares not for your wallet's suffering.
My, what a big Skullthrone you have…