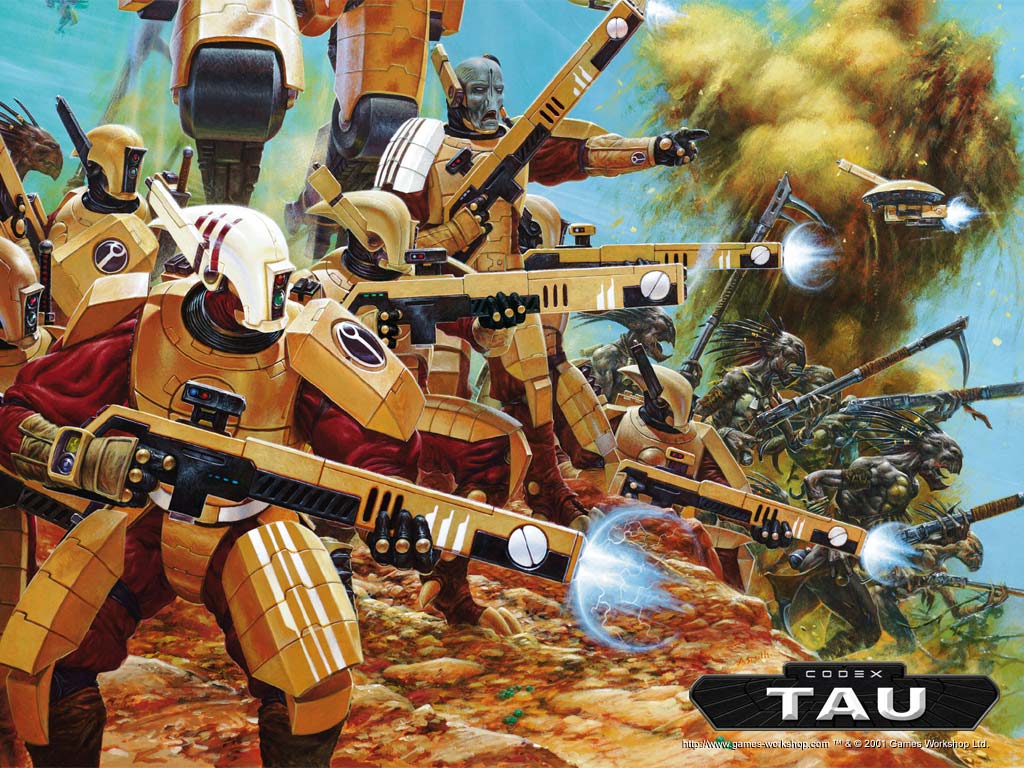 There something "fishy" going on with the new Ghostkeel suit, but in a good way. Come see what may be the first plastic walker kit to come with a pilot inside!
via Strifer (10-7-2015)
Here's some more detail shots from Gametrust.de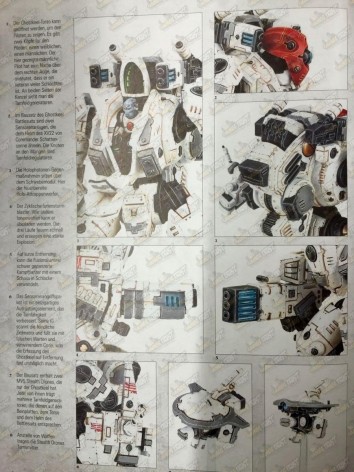 And the shots of the rest of the suit from earlier in the week:
via barcode 10-5-2015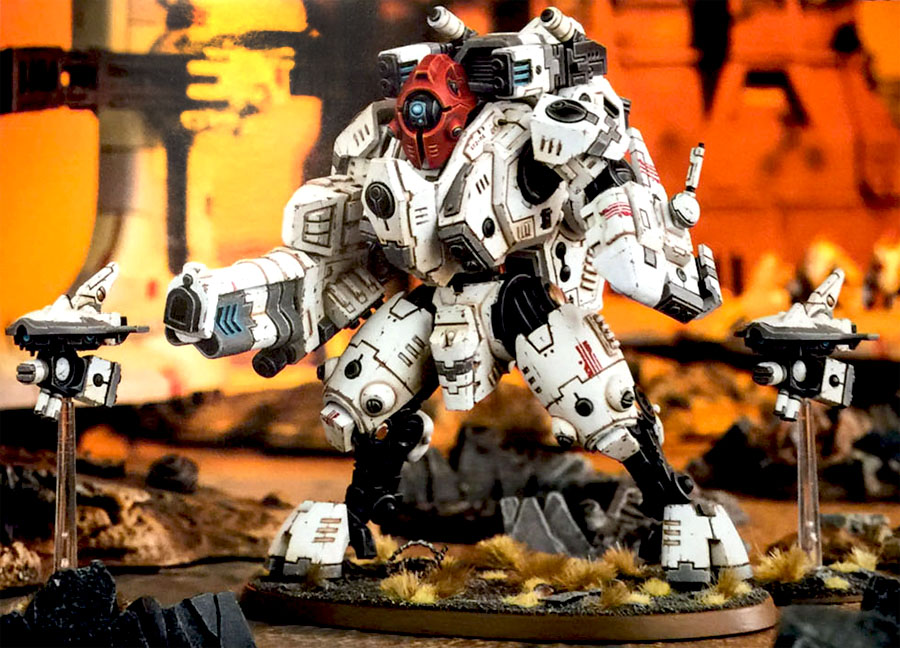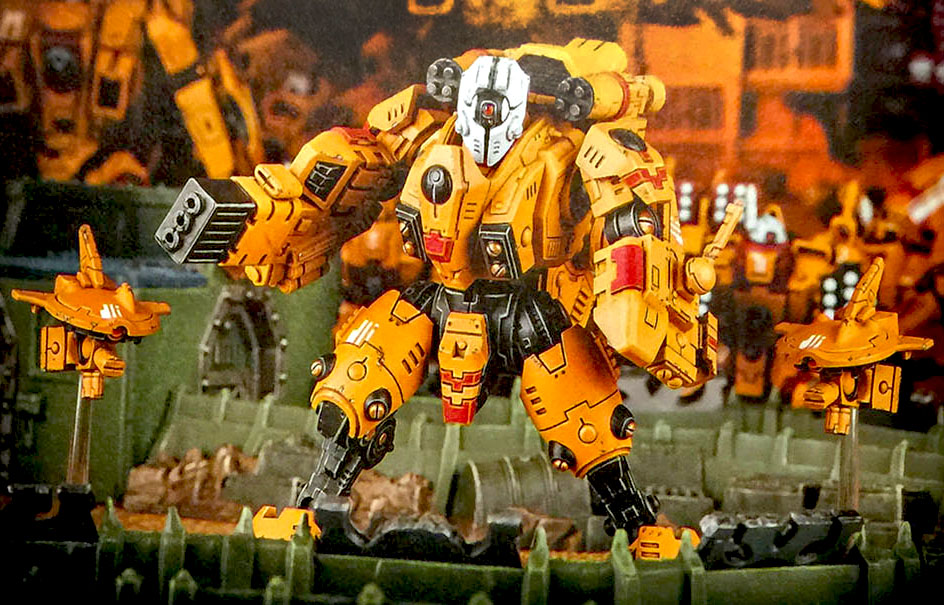 Tau XV95 Ghostkeel

$75
WOW, when was the last time you saw something like this?? It looks like the pilots head is actually inside the suit's, as the back piece of of the head is still in place with the chest armor removed. It's hard to tell by this picture if the armor and the front half of the head are separate pieces, however the painted suits above seem show a pivoted head so I would imagine that the head is a separate assembly and poseable.
We have the rules now, and soon we'll have the model to checkout up all close and personal for more reasons that one!
~How do you like the Ghostkeel now?