Terminator Genisys – Tutorial Videos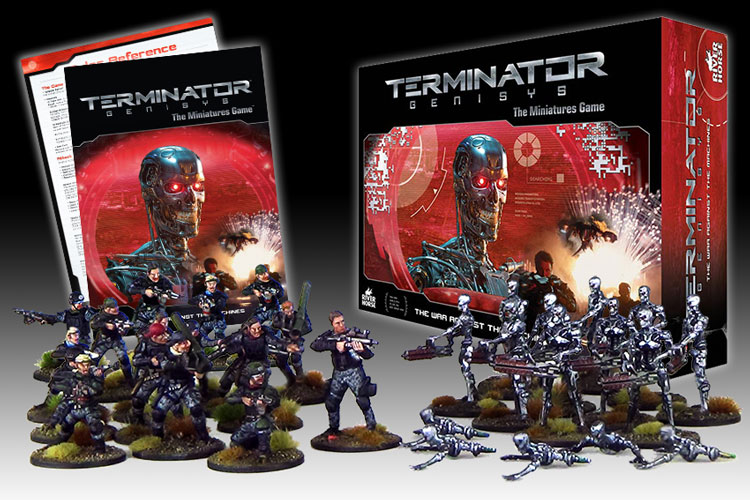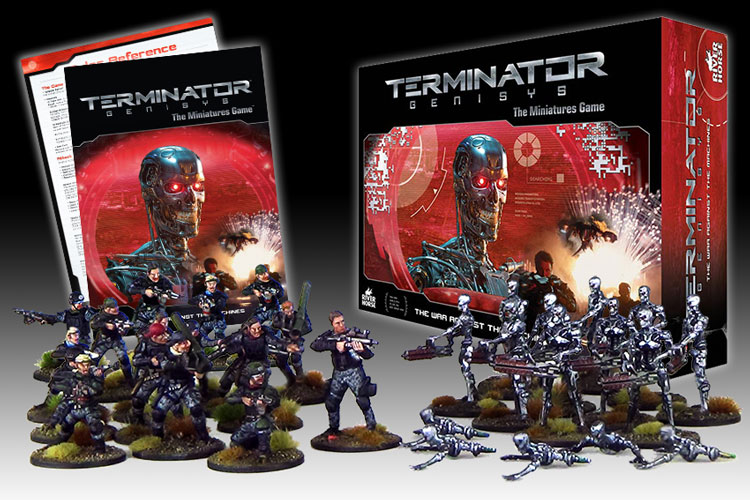 On the fence about the Terminator Genisys The Miniature Game? Well how about seeing it in action before you buy – straight from Alessio Cavatore!
Hey BoLS Readers – We did an unboxing of this game awhile back – but let's say you're still skeptical of a game based (loosely) on the latest entry to the Terminator Franchise. I can't blame you but that doesn't mean the game isn't worth examining. So Warlord Games has done us all a huge favor by sitting down with none other than Alessio Cavatore and they shot some excellent videos showcasing the game and mechanics.
via Warlord Games, Gamewire
We recently spent the day with River Horse Games and Naughty Monkey Films, shooting some tutorial videos for the Terminator Genisys Miniatures Game – with Alessio talking us step-by-step through the key mechanics of the game….
THE FIRST VIDEO COVERS THE GAME TURN SEQUENCE:
THE SECOND VIDEO COVERS SHOOTING:
THE THIRD VIDEO COVERS CLOSE COMBAT:
THE FOURTH VIDEO COVERS COMMANDERS:
THE FIFTH VIDEO COVERS TIME DISPLACEMENT DEVICES:
Don't forget that – throughout the month of September – we're giving away the Deluxe Playmat ABSOLUTELY FREE with every copy of the 'The War Against the Machines' Box Set ordered direct through the Warlord Webstore!

Subscribe to our newsletter!

Get Tabletop, RPG & Pop Culture news delivered directly to your inbox.
I enjoyed watching the spectacle of Terminator Genisys in theaters, personally. I caught it during a Saturday afternoon showing with a buddy and we didn't take it too seriously. This game seems like it's meant to be played with the same Action Movie mindset.
It's around 18 minutes to watch all 5 videos and you'll have an solid idea of how the game plays. Even if you weren't a fan of the movie you shouldn't judge this game based on it's title. It's set in the Terminator Universe which is a really rich and fun place to play around in – and it's been designed by one of the best game designers around. Don't sell yourself short and skip out on these videos: Watch them and decide for yourself if you want to take the plunge into the "timesteam" of Terminator Genisys!
Grab a buddy, some popcorn, & your favorite brew and kick-back and roll some dice with Terminator Genisys!