BoLS Battle Report: St. Mary vs Kukulkani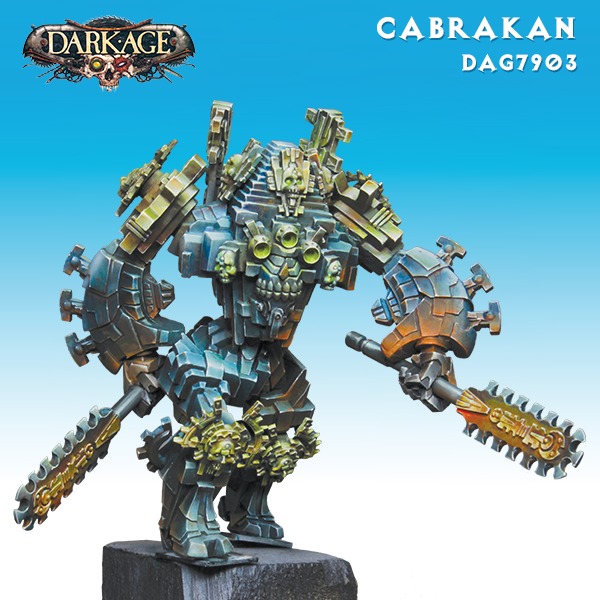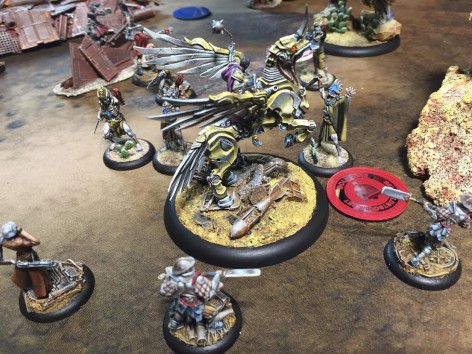 It's a Dark Age throw-down! The Forsaken forces of St. Mary take on the Kukulkani's MASSIVE engine of destruction!
Hey BoLS Readers! AdamHarry back with another Battle Report and this time we're playing some DARK AGE! It's an awesome skirmish game that plays really fast and brutal. GentleBen was kind enough to bust out the Kukulkani Cabrakan (which I quickly nicknamed "The Kraken") and I got to play with St.Mary's forces.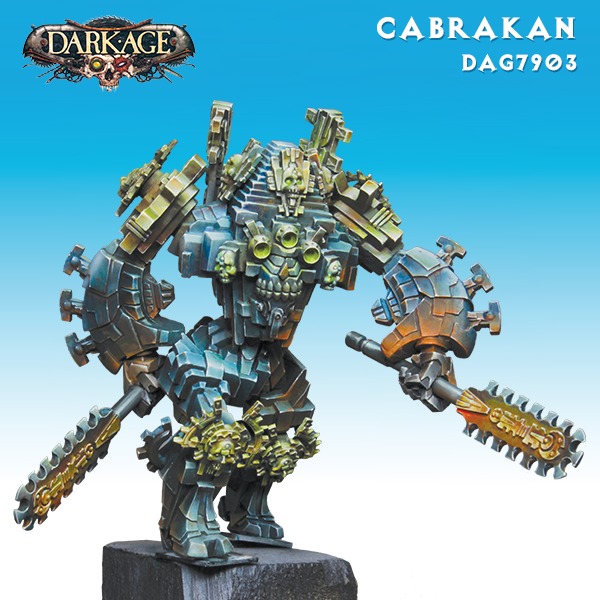 This guy is a walking Temple of Doom!
To see the Cabrakan in action check out our latest battle report:
The Cabrakan gets more effective the more skulls it collects so your best shot is to try to kill it quickly. Playing as St. Mary I knew that going in. She's typically a really good beatstick that can also regen health as she gets kills. I also got to use some awesome Forsaken Coils in this game. They shoot Buzzsaws at their targets. Yes – you read that right.
GentleBen and AdamHarry of the BoLS crew play a 750 Point game of Dark Age. Will AdamHarry and the forces of St. Mary be enough to smite the unbelievers? Will the Kukulkani's massive battle engine swat the forsaken? Watch to find out!
Dark Age: Post-Apocalyptic Skrimishes on an Alien Planet! What's not to love!?