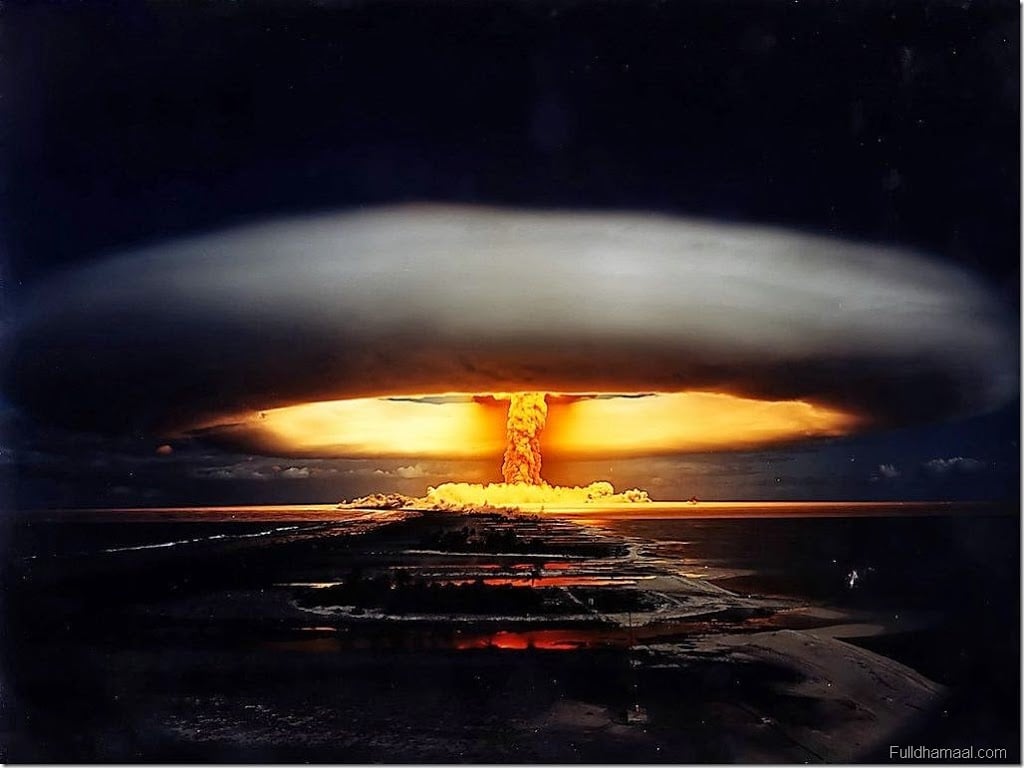 You HAVE to see the news that is breaking out of GW Australia. Games Workshop stores just announced the return of Specialist Games!
In what seems to be a co-ordinated roll out, several Australian and an American Games Workshop store have posted this image that seems to indicate the return of Specialist Games the division of GW that handles fan favorites such as Blood Bowl, Necromonuda and BATTLEFLEET GOTHIC, as well as continued support for LoTR!!
Via Games Workshop Belconnen 11-11-2015
And here's a closer look at the image itself: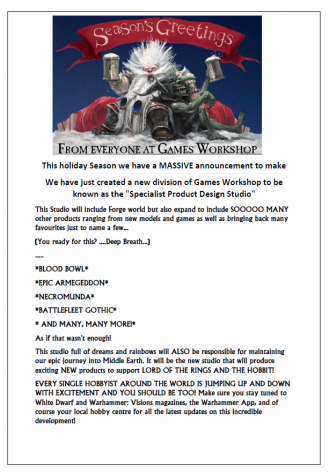 Also posting the same picture and/or are the following GW Stores:
Adding more fuel to the fire, one GW managers has already begun to comment on the news to customers: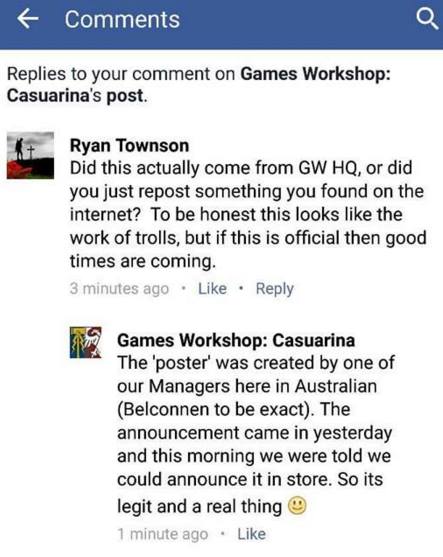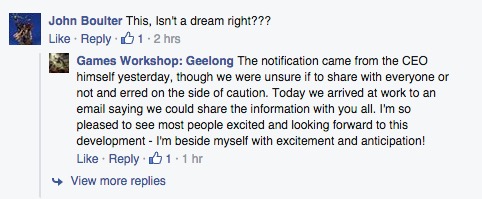 Interesting times indeed. Is this a precursor to a major company initiative that will see the return of so many beloved games?
I wonder how many hobbyists old and new will jump into older games such as BFG, Necromunda, or play the "official" style Blood Bowl once again? Only time will tell.
What a day, what a day indeed! How exciting are you for a return of Specialist Games?