D&D: Out of the Abyss Walkthrough Poster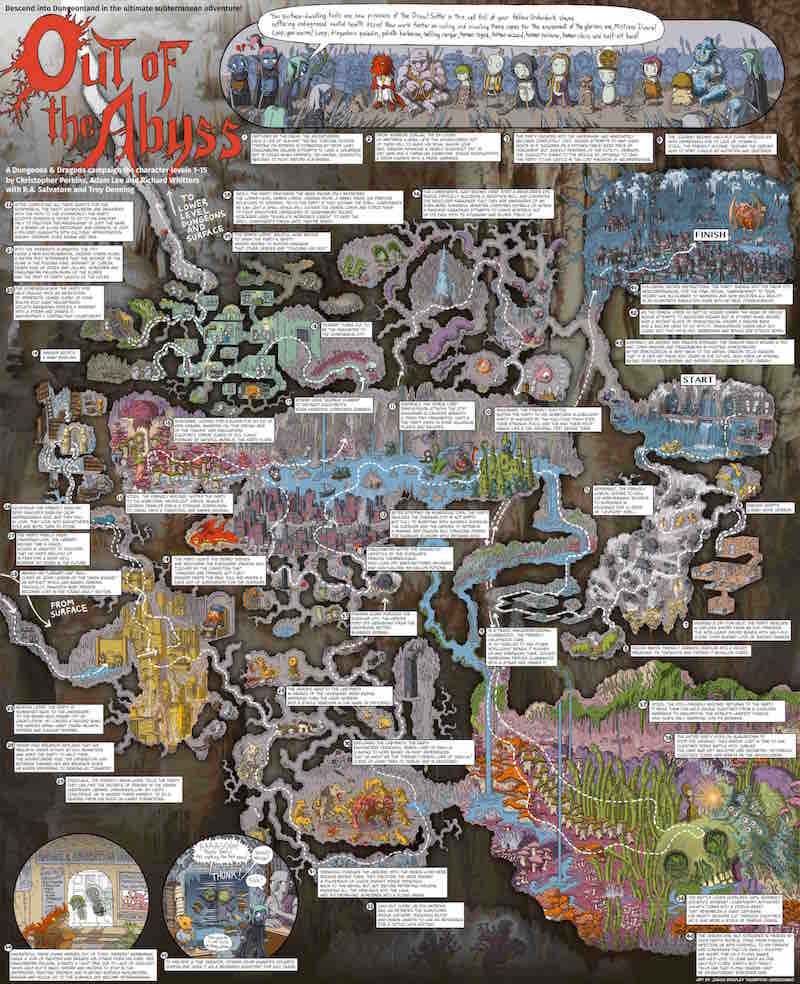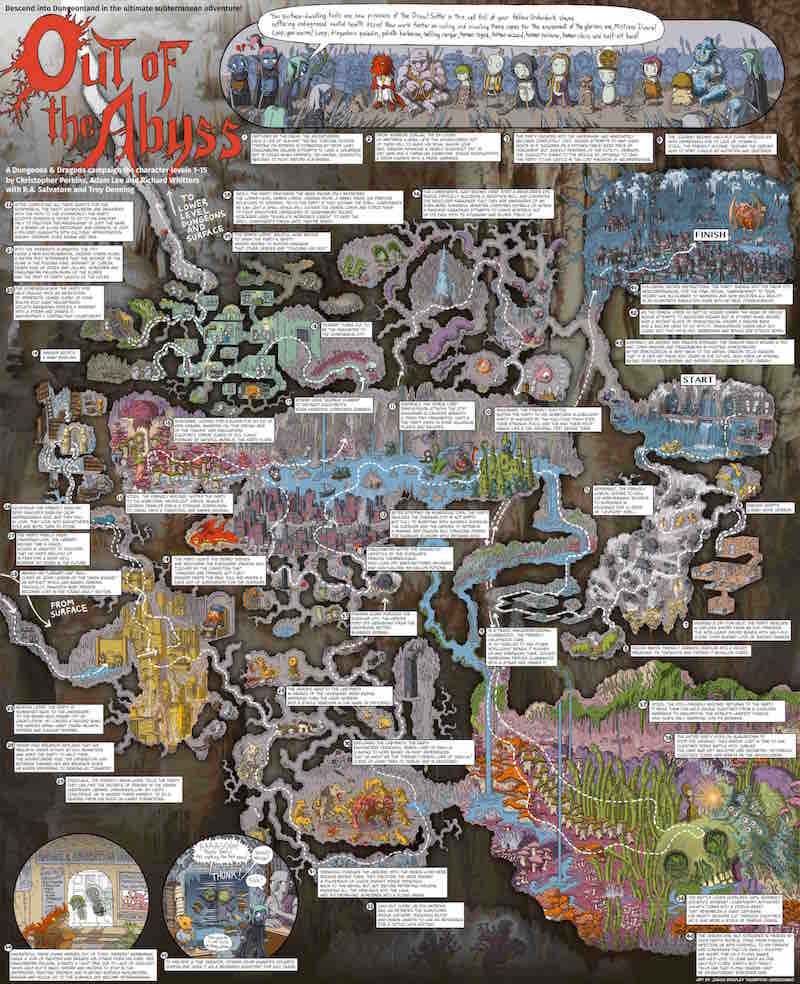 Artist Jason Thompson creates one insanely detailed and funny walkthrough poster for D&D's latest Adventure.  Come see:
About the Artist:
Jason Thompson (@mockman) is a comic artist and illustrator. His works include H.P. Lovecraft's The Dream-Quest of Unknown Kadath, Manga: The Complete Guide, King of RPGs (with Victor Hao), The Map of Zombies, and the webcomicThe Stiff at www.mockman.com (go visit him!)
The Poster:
You can download the amazing poster from Wizards in one of 3 resolutions:
Jason's poster walks you though the story, locations and events of Out of the Abyss.
+++Beware of Spoilers if you have not played the campaign yet+++
~I don't even want to think about how much time that took to make.