White Dwarf 93 – Inside the Covers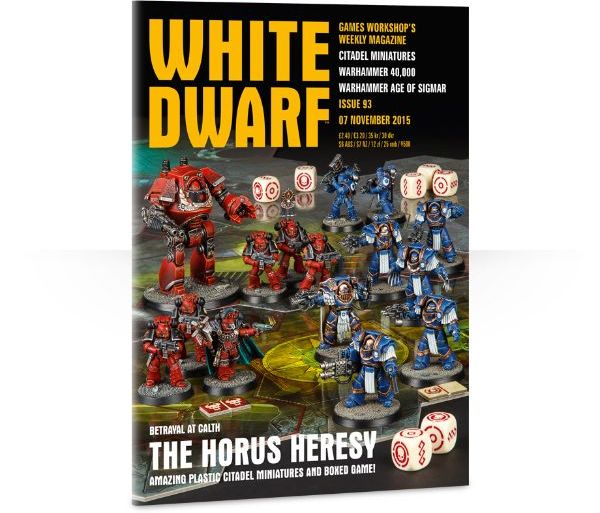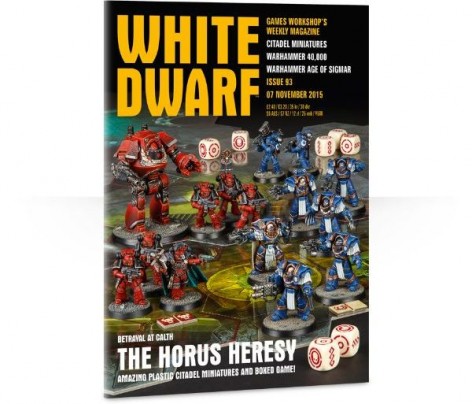 Horus Heresy is coming in hot, with a whole issue of White Dwarf devoted to the launch of the new core set: Betrayal at Calth.
This weeks issue even comes shrink wrapper with a free pin commemorating the new product launch, BONUS!
If you love the Horus Heresy, this issue is definitely for you! From the background, to the a demo game, and even a double sized Paint Splatter, there's something for every fan of the grim dark in here!
Via Games Workshop
White Dwarf 93 arrives and the Heresy begins! The brand-new Betrayal at Calth boxed game brings us the first ever plastic Space Marine miniatures for the Horus Heresy and we take a look, with New Releases, Paint Splatter, a play-through the game in 'The Wrath of Veridia' and a special background feature in 'The Seeds of Betrayal', making for a very special issue completely dedicated to this groundbreaking release. What more could you want? How about a free gift? Grab one now, before the blast doors close forever.