BoLS Unboxing: Potion Party!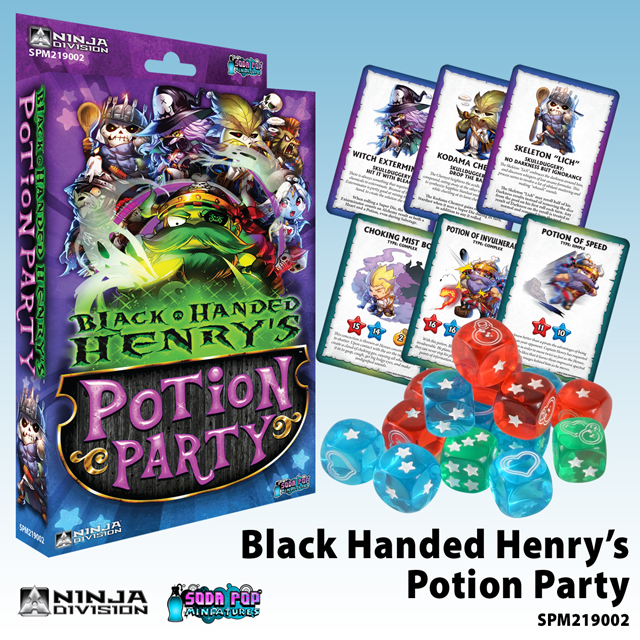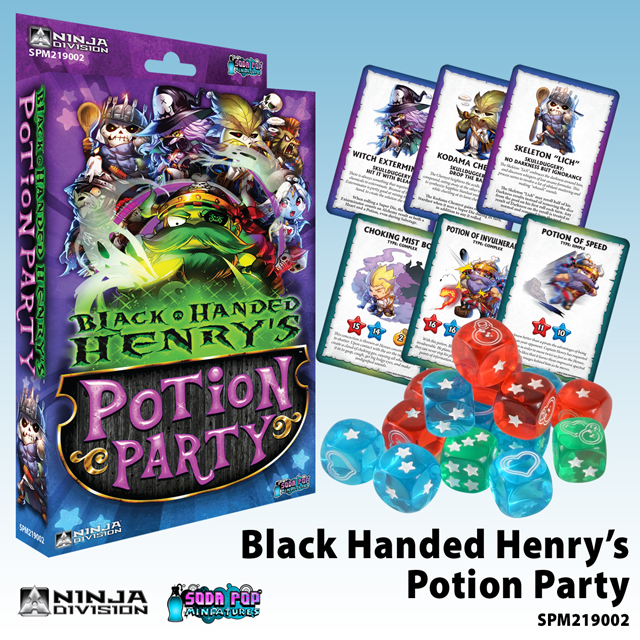 It's Black Handed Henry's Potion Party! Check out this fun dice game from Soda Pop and Ninja Division!
Hey BoLS Readers – Are you wanting a quick, fun dice matching game for all ages? Black Handed Herny's Potion Party is a neat dice game based off of the Super Dungeon Universe. You'll get a bunch of extra dice to use in your Super Dungeon Games AND a fun, simple dice matching game you can roll with players of all ages and skill levels.
Black-Handed Henry, famed reaver captain of the pirate ship Darkest Day, has decided that in order to defeat the Heroes of Crystalia he needs potions of his own. Captain Henry has conscripted various monster alchemists and detained them in his ship. Captain Henry will grant freedom to the first alchemist who completes his potion. As for the others, the plank of the Darkest Day awaits…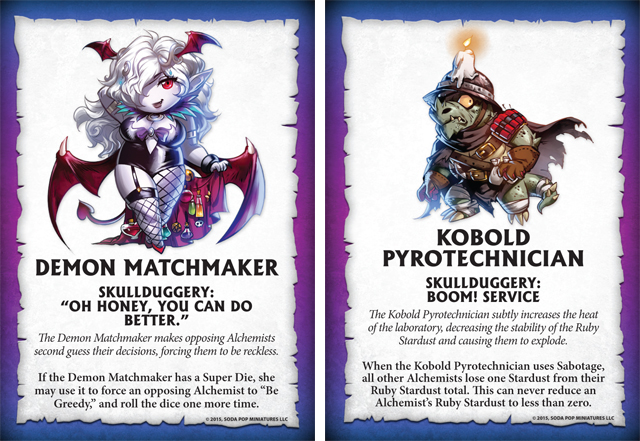 We are excited to announce the upcoming release of Black-Handed Henry's Potion Party, a dice matching game for 2-4 players, using the Super Dungeon dice. Players assume the role of a captured alchemist, trying to complete Captain Henry's potion before the others. Of course, as bad guys, a little sabotage may be in order.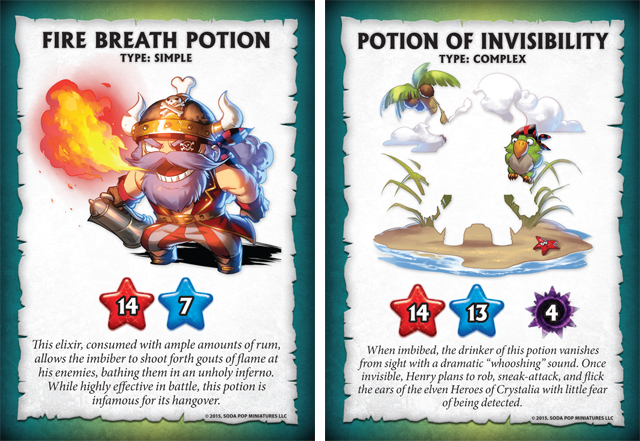 This stand-alone, dice game comes complete with a full set of 16 Super Dungeon game dice, rules booklet, 8 unique Alchemist cards featuring new and exciting characters, and 8 unique potion recipe cards.
Includes:
Black-Handed Henry's Potion Party Rules
Super Dungeon Dice:

8 Sapphire
6 Ruby
2 Emerald

8 Alchemist Cards
8 Potion Recipe Cards
If you're looking for fun, 20 minute games to play with friends and family that might not be "gamers" then check out Black Handed Henry's Potion Party – It's fun for all ages!
Subscribe to our newsletter!
Get Tabletop, RPG & Pop Culture news delivered directly to your inbox.
Potion Party – Get Star Power, sabotage your friends, make potions and avoid the PLANK!