BoLS Unboxing: Super Dungeon Explore X-Pack Comparison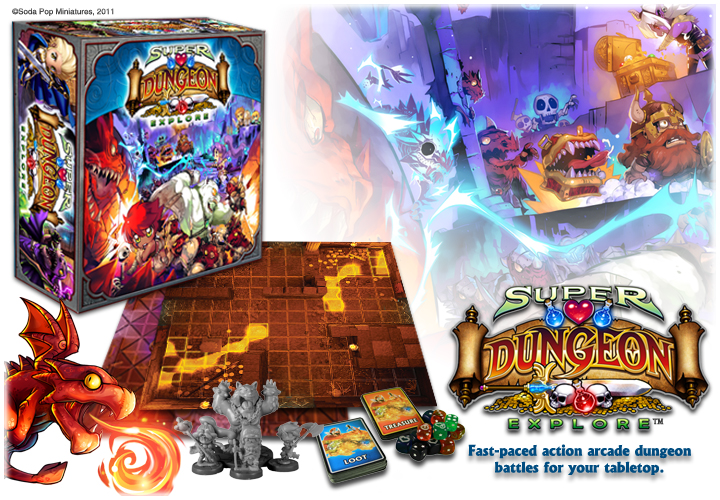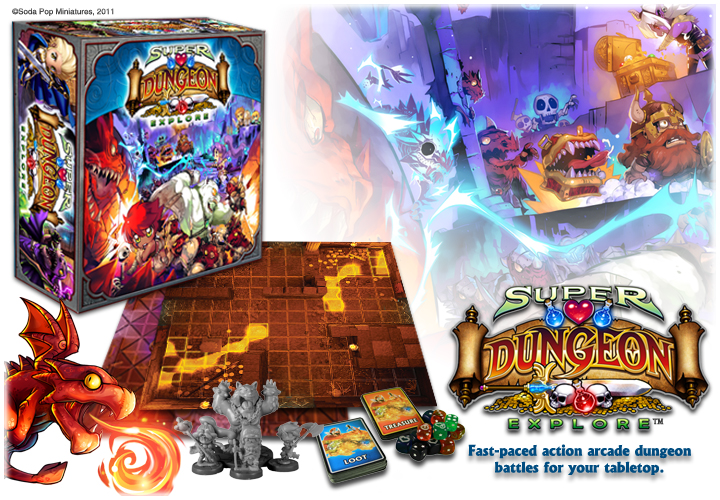 You've played the core game and are looking for that next Expansion – what do you get? Come take a look at your options!
Hey BoLS Readers, It's AdamHarry back with a Super Dungeon Explore PSA – I just wanted to get some basic info out there on what exactly you're getting with each of the different expansion types. Super Dungeon Explore has grown into a pretty large gaming ecosystem at this point, with a pair of "core" boxed sets, multiple expansion packs and now (after a massive kickstarter success) an RPG/Campaign system, TOO! It can be a little overwhelming so I'm here to help break down what's what so you can make an informed decision.
The Basics
You're going to need a core set to play. Right now these are your two options.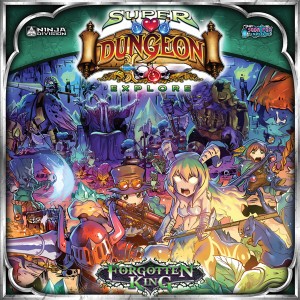 Both Core sets will allow you to play, however the First Edition has an upgrade deck you'll probably want. The Forgotten King has a new batch of heroes to explore with but the core mechanics are pretty much the same. In an ideal world, you'd want to grab BOTH (because more heroes is MORE AWESOME) – but if you have to pick just one, go with the Forgotten King version, it's newer and the "most compatible" with everything else.
New Heroes Have Arrived
There are a bunch of new heroes to go exploring with – and most of them double as Mini-Bosses, too! So when you pick up a hero pack you're not just getting 1 extra way to play but THREE! Each hero pack also comes with an extra treasure card or two to enhance your Dungeon Exploring adventures.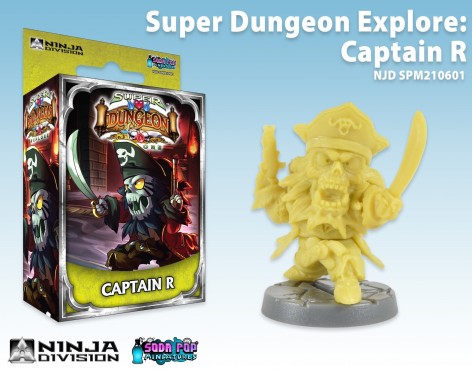 I cover Captain R in the video but he's a perfect example of what I'm referring too. You get the Mini, Hero Card, Arcade Mini-Boss Card, Classic Mini-Boss Card and his unique Black Spot Treasure Card.
Subscribe to our newsletter!
Get Tabletop, RPG & Pop Culture news delivered directly to your inbox.
Like a Dungeon Boss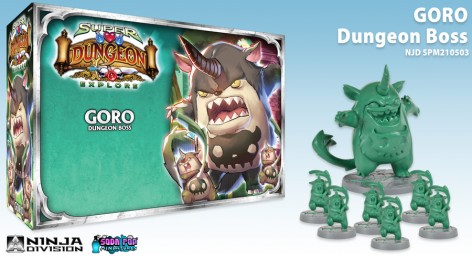 The Dungeon Boss Packs are exactly what they sound like – these are packs with the larger Dungeon Boss Monsters and their unique minions to-boot! These packs will add a new challenge to your game because bosses like Goro have unique attacks and abilities that can really mess heroes up! If you're a console (the Game Master) player and you're tired of your players thinking they are hot stuff, grab a boss pack and take it to them!
Warband, Assemble!
Are you looking to spice up your PVP experience? Maybe you just want a new Hero AND some extra goons to fight? Then Warband expansions are perfect for you!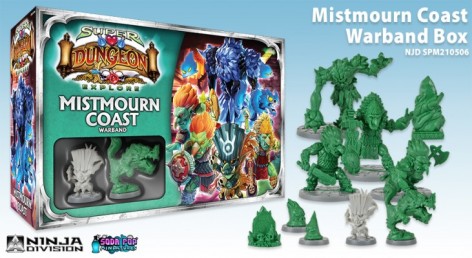 I cover the Claws of the Wyrm Warband in the first video but we've also looked at the Mistmourn Coast Warband as well. Both of these packs are great additions. Each is themed and comes with new heroes, enemies and spawn points. And of course you get all the cards needed to play (Heroes, Arcade & Classic mini-boss cards, and enemy cards). You also get some extra treasure – because that's really what this game is all about! PHAT LOOTS!
You get a Tile, you get a TILE, EVERYONE GETS A TILE!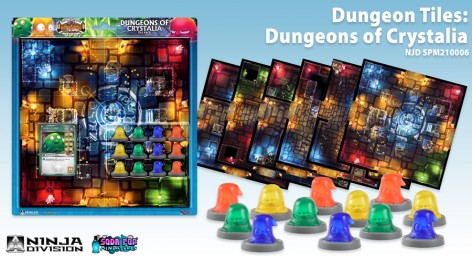 Are your players tired of the "home court" advantage? Getting tired of looting the same looking dungeons? Sounds like you need to look at the Tile Packs! These spice up your adventure because they don't just reconfigure your dungeon, they also add in new tricks and traps to avoid! Not only are those adorable slimes trying to kill you now the dungeon is too! These usually come with 6 new double sided tiles for 12 new areas to explore. New Creeps, traps and treasures await you!
Congratulations: You have reached the NEXT LEVEL!
Level packs are the ultimate upgrade expansions. Just when you've mastered how to defeat all those monsters a new batch shows up with these expansions. I cover the Von Drakk Manor in the first video, but I wouldn't be surprised if more of these are on the way.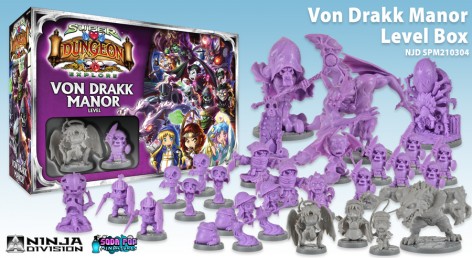 In these packs you can expect to find multiple heroes and creeps along with new spawning points, Bosses and Mini-Bosses – and of course new TREASURE cards! You'll get all the extras, too. These are the most expensive option but they will play like a new game. These level packs are great for anyone looking for multiple new things to play.
So there you have it: ALL THE OPTIONS! Go check out Soda Pops Website for the specific details on each pack. Any of these expansion packs are a great addition to the base games. Also if you're looking to get into Super Dungeon Legends these miniatures are going to be perfect for all of your campaign action.
Wow, when did I get so much SDE Stuff? I dunno – it just kinda happens that way.
[mepr-active memberships="290601, 290602, 290603, 290604" ifallowed="hide"][/mepr-active]