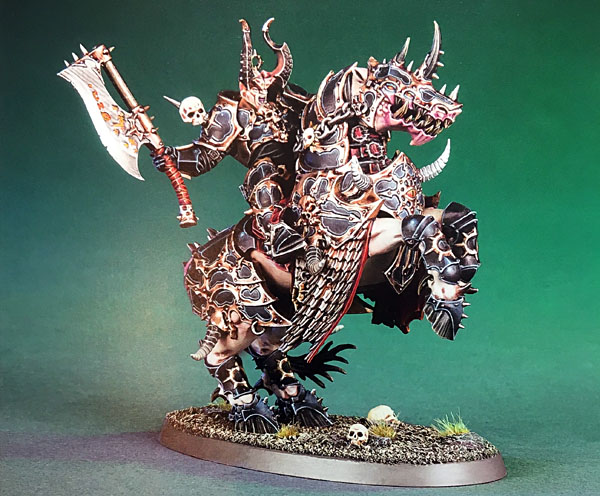 Don't speak German? Come see the latest images doing the rounds and some extra details on this week's kits and releases – in ENGLISH.
Via Captain Citadel
Here's what we know about the kits:
Battletome Archaon $58
120 page hardcover, includes an exclusive decal sheet, covers the entire history of Archaon  in the Age of Sigmar, full rules for using him, his Varanguard and chaos forces.  Here's a shot of the limited edition: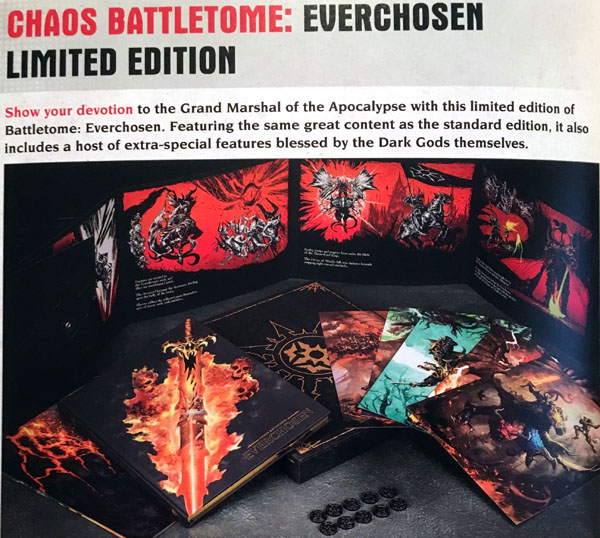 Varanguard Knights of Ruin $100??
3 Everchosen Varanguard on large oval cavalry bases. Models come with many weapon options, and Warscroll in box.
64 page full color softback.
And the Teaser is just as mysterious in English as German.  Fateweaver perhaps? Ahriman on a Santa Sled?
We'll find out this weekend…