GW: New Holiday Starter Armies Coming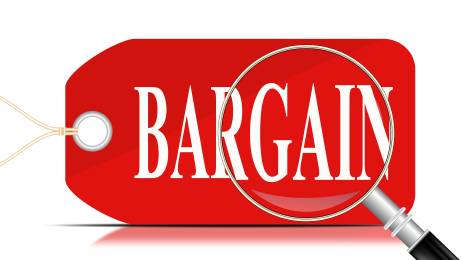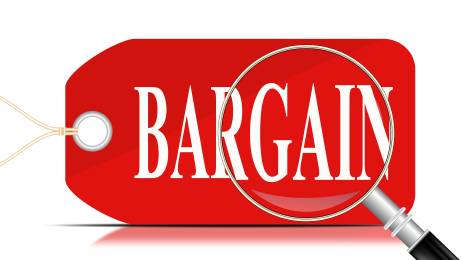 GW is cranking the factory back up with new deals for almost every army out there:
After a week of no releases for the holiday week, we get word of 12 new bundles deals coming for both Warhammer 40,000 and Age of Sigmar.  Here are the details:
All of these bundles are $85 each
These represent significant bundle discounts ranging from 30%-40%, undercutting even online discounters.  These deals actually remind me most of the fantastic starter bundles offered over the holidays by Privateer Press for Warmachine /Hordes.
image via miniwars.EU 12-21-2015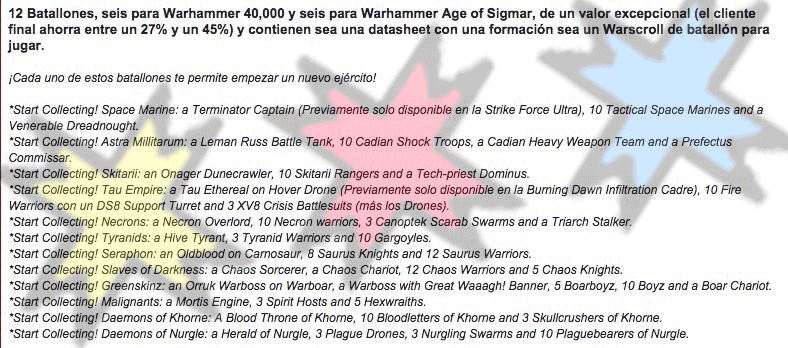 Let's take a look at what these bundles have to offer both existing and new gamers this upcoming weekend:

Warhammer 40,000 Sets
Start Collecting Space Marines
Terminator Captain, Tactical Squad, Venerable Dreadnought
Start Collecting Astra Militarum
Subscribe to our newsletter!
Get Tabletop, RPG & Pop Culture news delivered directly to your inbox.
Leman Russ, 10 Cadians, Cadian Heavy Weapon Team, Commissar
Start Collecting Skitarii
Onager Dunecrawler, 10 Rangers, Tech-Priest Dominus
Start Collecting Tau Empire
Ethereal on Hover Drone, 10 Fire Warriors w/DS8 Support Turret, 3 Crisis Suits
Start Collecting Necrons
Necron Overlord, 10 Warriors, 3 Scarab Swarms, Triarch Stalker
Start Collecting Tyranids
Hive Tyrant, 3 Warriors, 10 Gargoyles

Age of Sigmar Sets
Start Collecting Seraphon
Oldblood on Carnosaur, 8 Saurus Knights, 12 Saurus Warriors
Start Collecting Slaves to Darkness
Chaos Sorceror, Chaos Chariot, 12 Chaos Warriors, 5 Chaos Knights
Start Collecting Greenskinz
Orrus Warboss on Warboar, Warboss with Great Waaagh Banner, 5 Boarboyz, 10 Boyz, Boar Chariot
Start Collecting Malignants
Mortis Engine, 3 Spirit Hosts, 5 Hexwraiths
Start Collecting Daemons of Khorne
Blood Throne, 10 Bloodletters, 3 Skullcrushers
Start Collecting Daemons of Nurgle
Herald of Nurgle, 3 Plague Drones, 3 Nurgling swarms, 10 Plaguebearers
~Not too shabby at all, Which do you this is the best deal?