Tabletop Spotlight: Microfilms: A Spy Game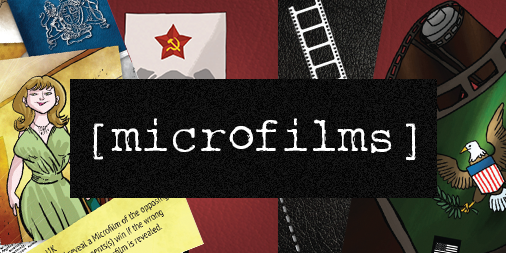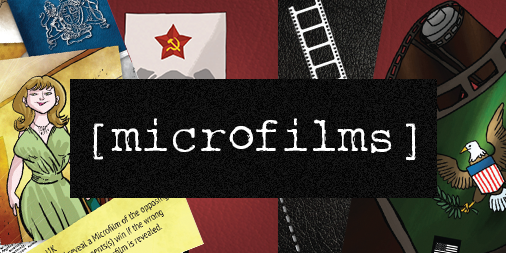 It's Spy vs Spy in [microfilms] a fast-pace game of deduction and bluffing – Check it out!
Hey BoLS Readers, The Tabletop Spotlight is on [microfilms] – A Spy Game. Our secret contacts over at Dragon's Lair Comics & Fantasy brought it over to scope out. Check it out:
Do you feel that you've got a great poker face? Well how about your detective work, Sherlock? You're going to need both if you're going to be successful at this game. But one wrong move and you'll be fish food…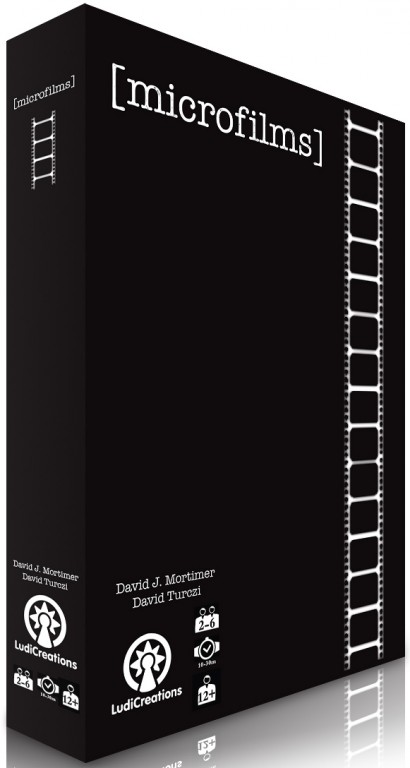 [microfilms] is a micro-deduction game set in the world of [redacted]. Designed by David J. Mortimer (Pocket Imperium) and Dávid Turczi ([redacted]), [microfilms] pits spy against spy in the Ambassador's high-stakes game of intel and intrigue. Be the first player to find the intel and reveal the identities of your opponents, and you'll infiltrate the Ambassador's organization. Reveal your hand too soon, and you'll end up in the shark tank.

Should you choose to try your hand at the Ambassador's game, you will play as either an agent or a freelancer. Agents are trying to locate intel and clear their names. Freelancers all have a unique agenda and disrupt the Ambassador's plans.

Roles are randomly chosen and distributed based on the amount of players. Action cards are distributed and the remaining action, item, Alliance, and microfilm cards are shuffled together to form the draw deck. Poker chips are then passed out to set players, and everyone receives one Suspicion token.

As [microfilms] is micro-deduction game, it plays more quickly than [redacted], with games averaging 15 minutes depending on the number of players. The more you play, the sharper your mind and tongue become, so you can live in a world where men knew how to bet and women knew how to win until the casino closes. And, as we all know, the casino never closes.
You can read a full write-up on the rules and how to play direct from LudiCreations. It's a really quick, fun and engaging game so go check it out! This game is perfect to play with friends and family – or for a really fun twist play with complete strangers! It's a quick ice breaker as well. If you're looking to expand your collection of great, quick party games check out [microfilms] – and get your Spy Game on!
Subscribe to our newsletter!
Get Tabletop, RPG & Pop Culture news delivered directly to your inbox.
"Do you expect me to talk?"
"No, I expect you to die…"