Total War: Warhammer – Chaos Announced, Fans RIOT!?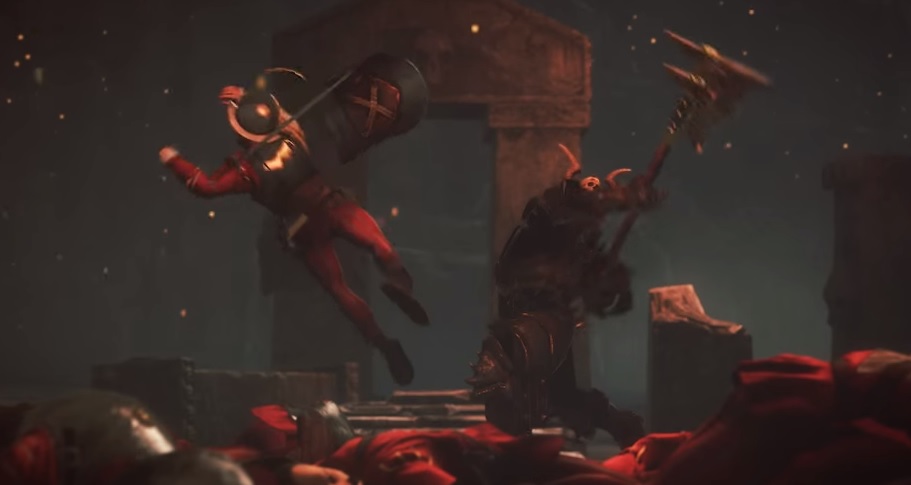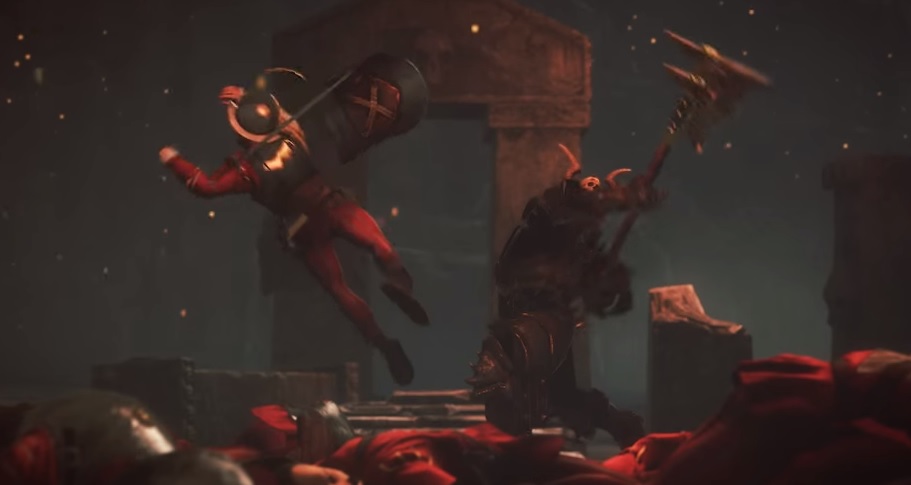 Creative Assembly announces Chaos as a "playable" faction and the Fans are MAD – what gives?
From the moment the game was announced fans of Warhammer and the Total War series have been pretty excited. Then back in October Creative Assembly announced that Chaos Warriors would be a playable faction with this video:
via Creative Assembly
It's coming, and now you know when. Total War™: WARHAMMER® will be released worldwide on April 28th 2016.

Pre-order and you too will lay waste to the Old World as the dreaded Chaos Warriors.

The Chaos Warriors Race Pack brings a new race with its own new Legendary Lords, units, mounts, items, quest chains and mechanics to Total War™: WARHAMMER®, such as:

• Three new playable Legendary Lords.
• New Chaos Warrior mounts, units and monsters.
• New quests, magic items and abilities.
• New horde campaign playstyle.

Lead the corrupted Chaos hordes as one of three new playable Legendary Lords. Embrace the Ruinous Powers as you embark on brand new quest chains, unlocking powerful items and gaining glory in the name of the dark Chaos Gods.

Conquer This World.

Subscribe to our newsletter!

Get Tabletop, RPG & Pop Culture news delivered directly to your inbox.

Video type: In-Game Cinematic
What does this mean? Full details HERE

Find out more about pre-order options here: Pre-Order Options
Pretty cool trailer, right? But look at basic stats of the video from youtube:

Whoa! That is a LOT of dislikes – what happened? Well in case you missed it one phrase sums up the fan hate: Pre-Order DLC.
Currently there are 4 playable races in the main "campaign" and Chaos Warriors would be the 5th. But they are being offered as a Pre-Order bonus and will be available for DLC later. It's a fairly common tactic, unfortunately, to offer some type of bonus for Pre-ordering a game. Creative Assembly has done this exact same thing in the past with other games in the Total War series, so why is every one taking this so negatively?
I have a couple of theories – but I think it boils down to two big things. Fans are in an uproar because there are a total of 5 factions (so far). Other Total War games had more playable factions at launch and these "DLC" factions were seen as additions. In Creative Assembly's defense, they also axed the "retailer exclusive" DLC's – this was a GREAT move. That means if they create any additional DLC fans can purchase it directly instead of needing to buy the game from different retailers just to get a specific DLC bonus.
But back to the point – of those factions, They chose FREAKING CHAOS as the 5th "pay-wall blocked" faction. If they had picked Lizardmen, Wood Elves, Dark Elves, Undead, Ogres….Pretty much anyone OTHER than Chaos fans would have probably reacted a lot better. But you can't block out the Call of Chaos. It should have been Empire vs Chaos vs Orcs – anything else would have just been gravy (sorry Dwarf Players – no one likes your gunlines).
Why is it such a big deal? Probably because they featured Chaos in the original trailer…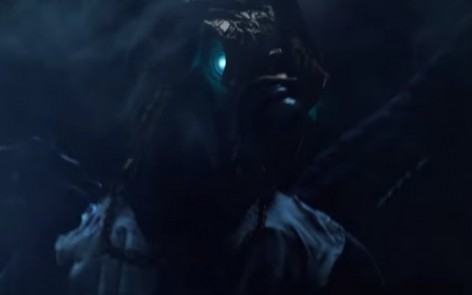 You can watch that full trailer here:
I think a lot of fans believed that Chaos would be a playable faction in the game from day 1. And while the developers never came out and said Chaos would be part of the base game, to many fans, this seems like a betrayal of that trust.
If you want to read more about the situation directly from Creative Assembly you can read the Dev's reply at Kotaku. It doesn't seem like they did this out of spite, but merely to "gauge interest" – but man, this reaction was NOT what they expected. I'm still up in the air about it honestly. Making Video Games is HARD. I'd like to give them the benefit of the doubt, but man…I really thought we were going to get Chaos from Day 1.
What do you think? Are people just acting like entitled children or do you think Creative Assembly really screwed-up? Let us know in the comments below!