2015 is a wrap and with that comes the yearly tradition of recapping all the projects I have completed through the course of the year.
Hello BoLS!
Modelling and painting are my life, but the last days of a project, photography and sending the finished images to the client, are an exhilarating cherry on top of what is always a long labor of love.  It is a shame that in today's fast paced world that moment is always fleeting, so these yearly collections are a great excuse to go back and remember the fun that was had and for some of you possibly catch something you may have missed.
While I take many images of each project, it is not possible to fit them all within the scope of these articles.  Feel free to check the links below each set for more photos.
Thanks to all my clients who made 2015 my biggest and best yet.  Every project this year was very unique, and 2016's schedule is looking equally packed with interesting projects.  Happy New Year and see you on the other side!
For general information on my services: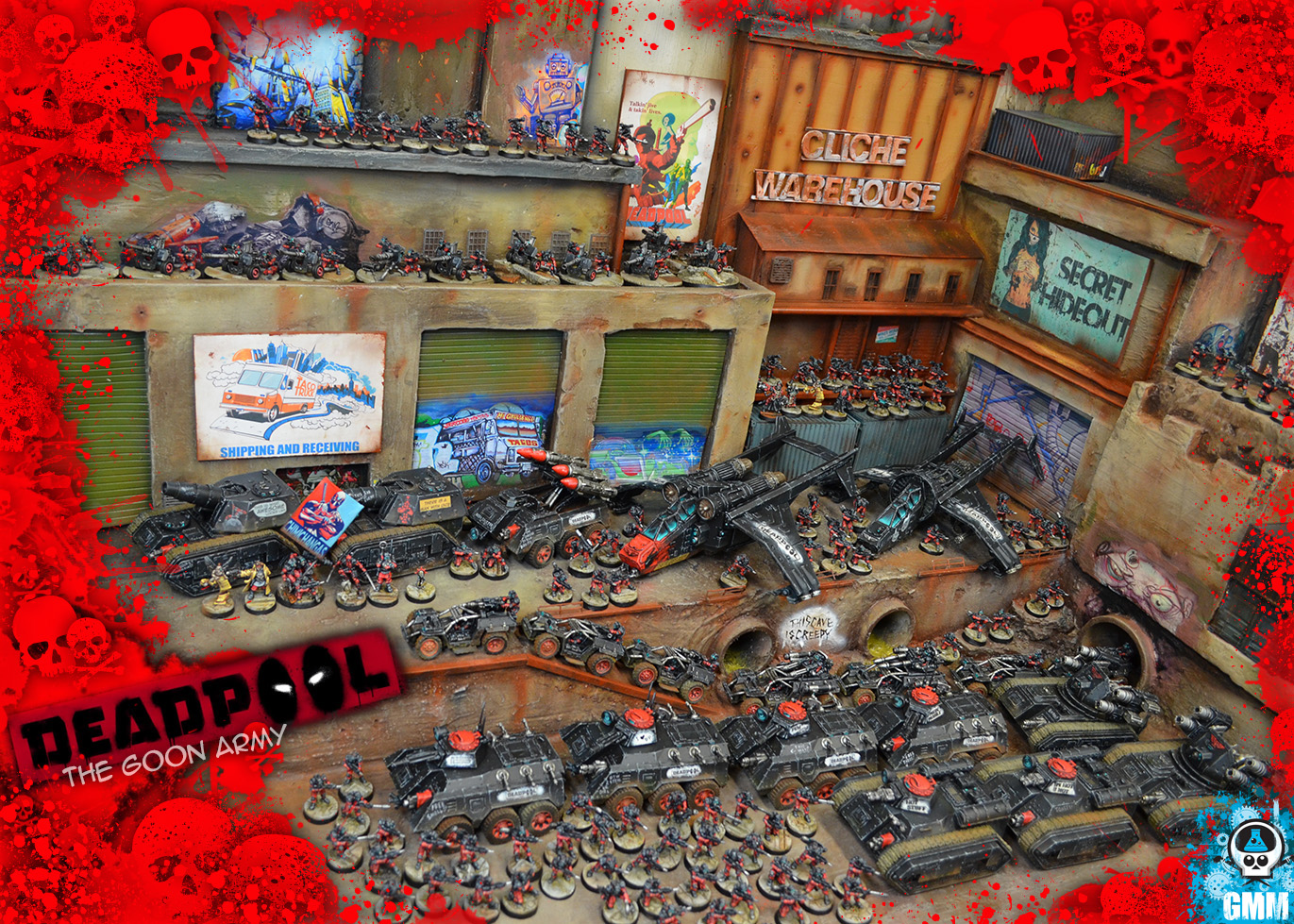 Chimichanga time! The Deadpool army was one of my most thematic armies ever, and good fun. Lot's of little references both on the army and the custom photo backdrop I could not resist building.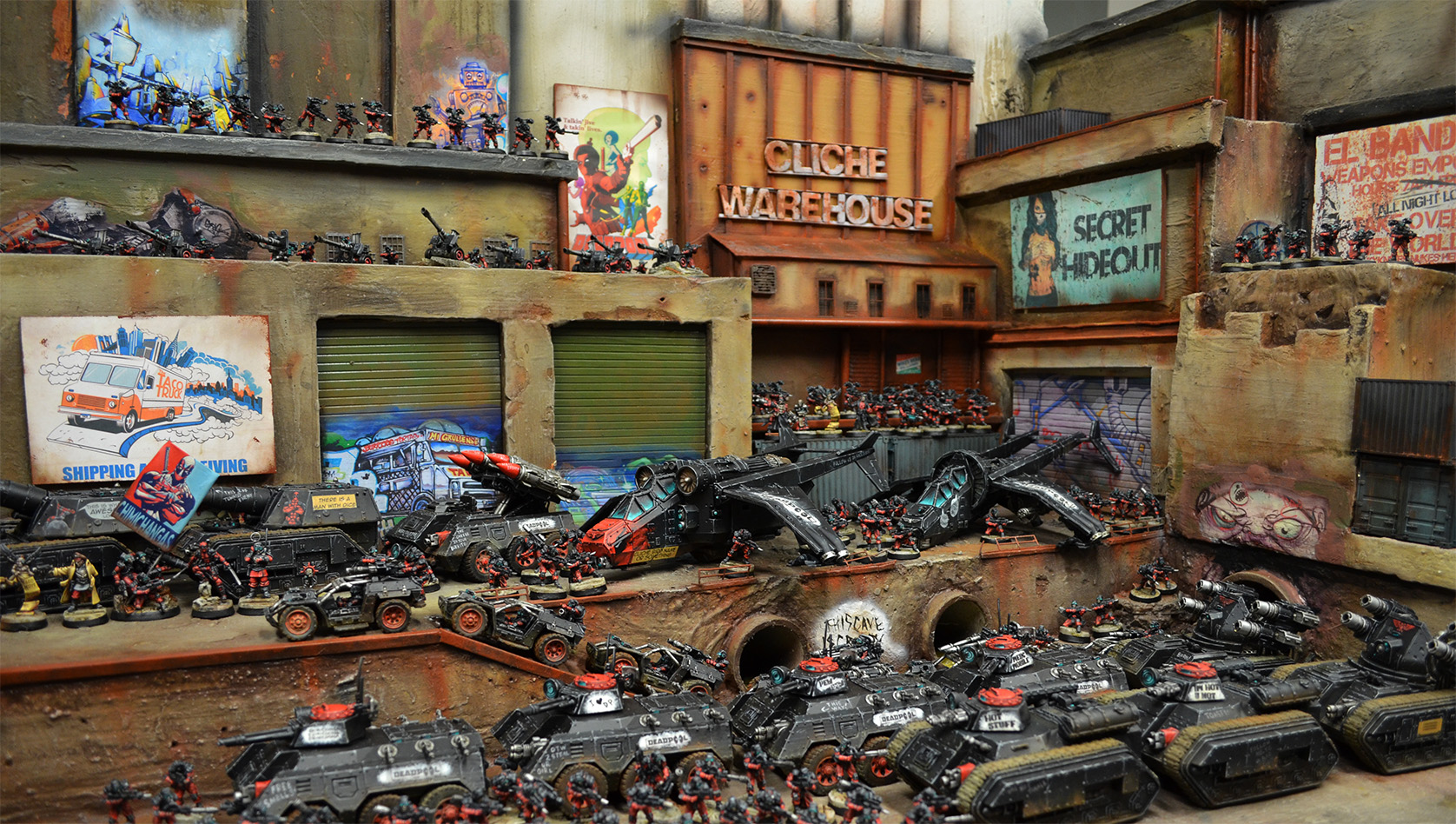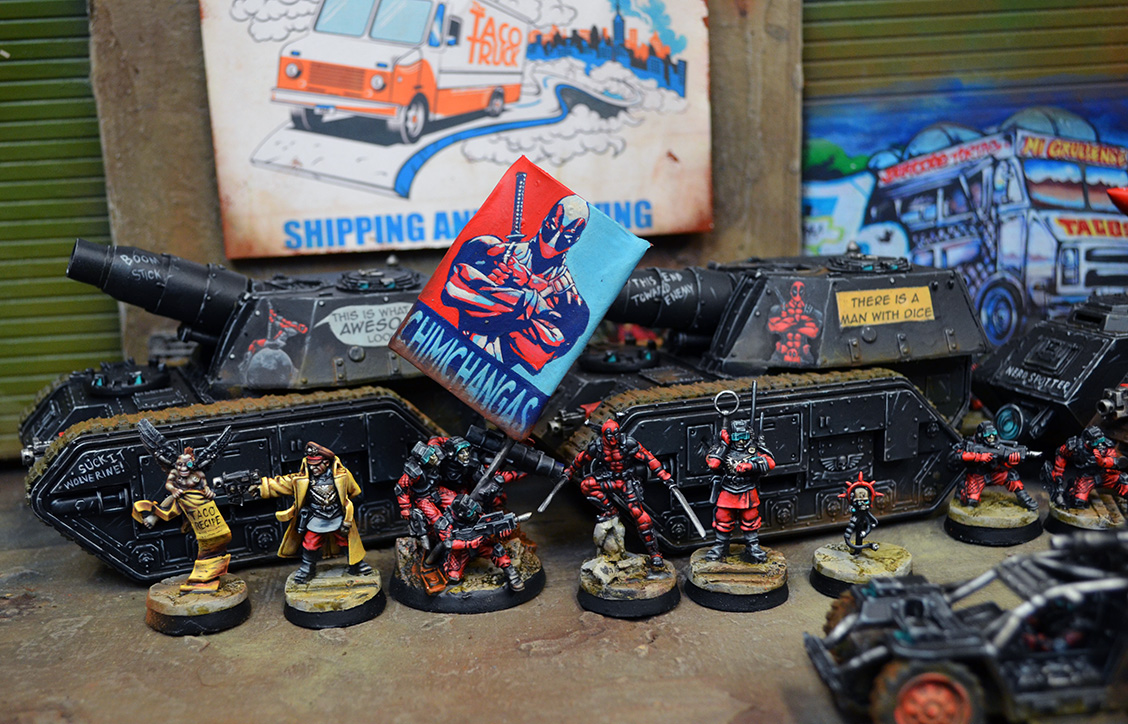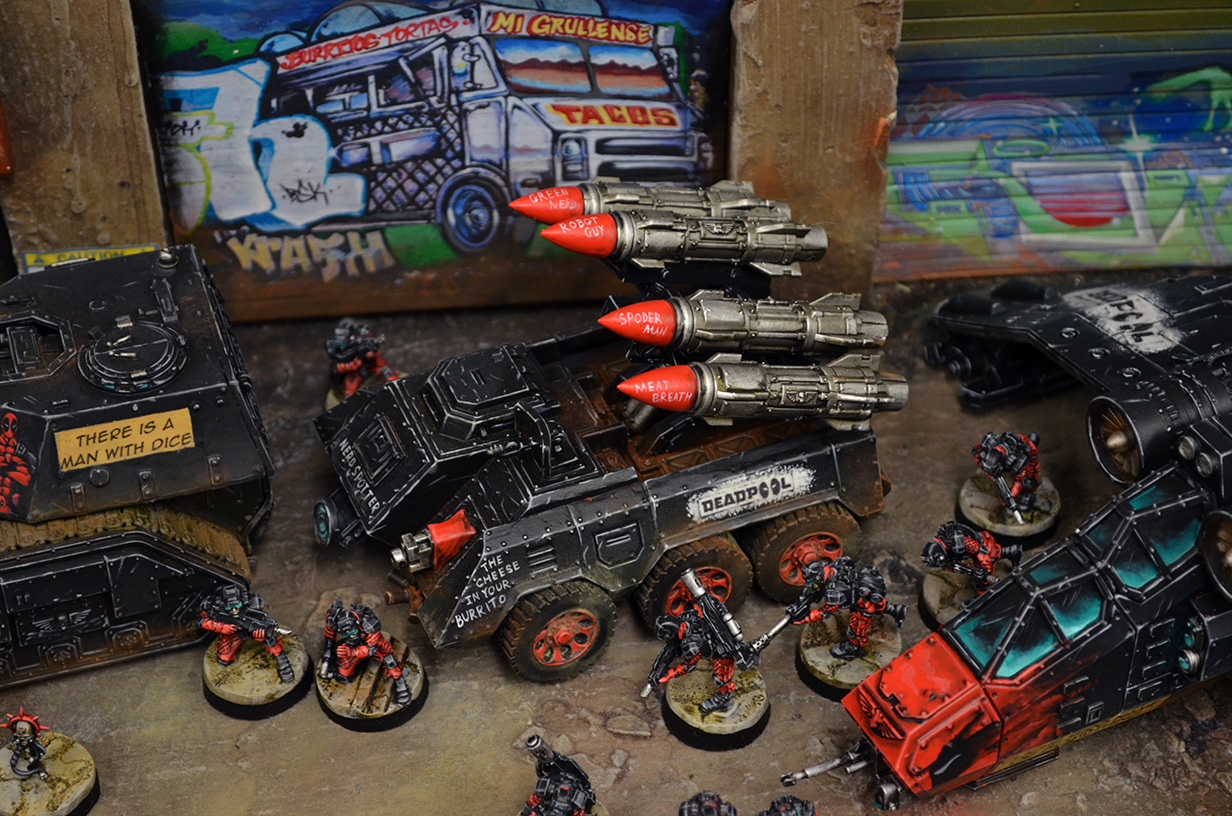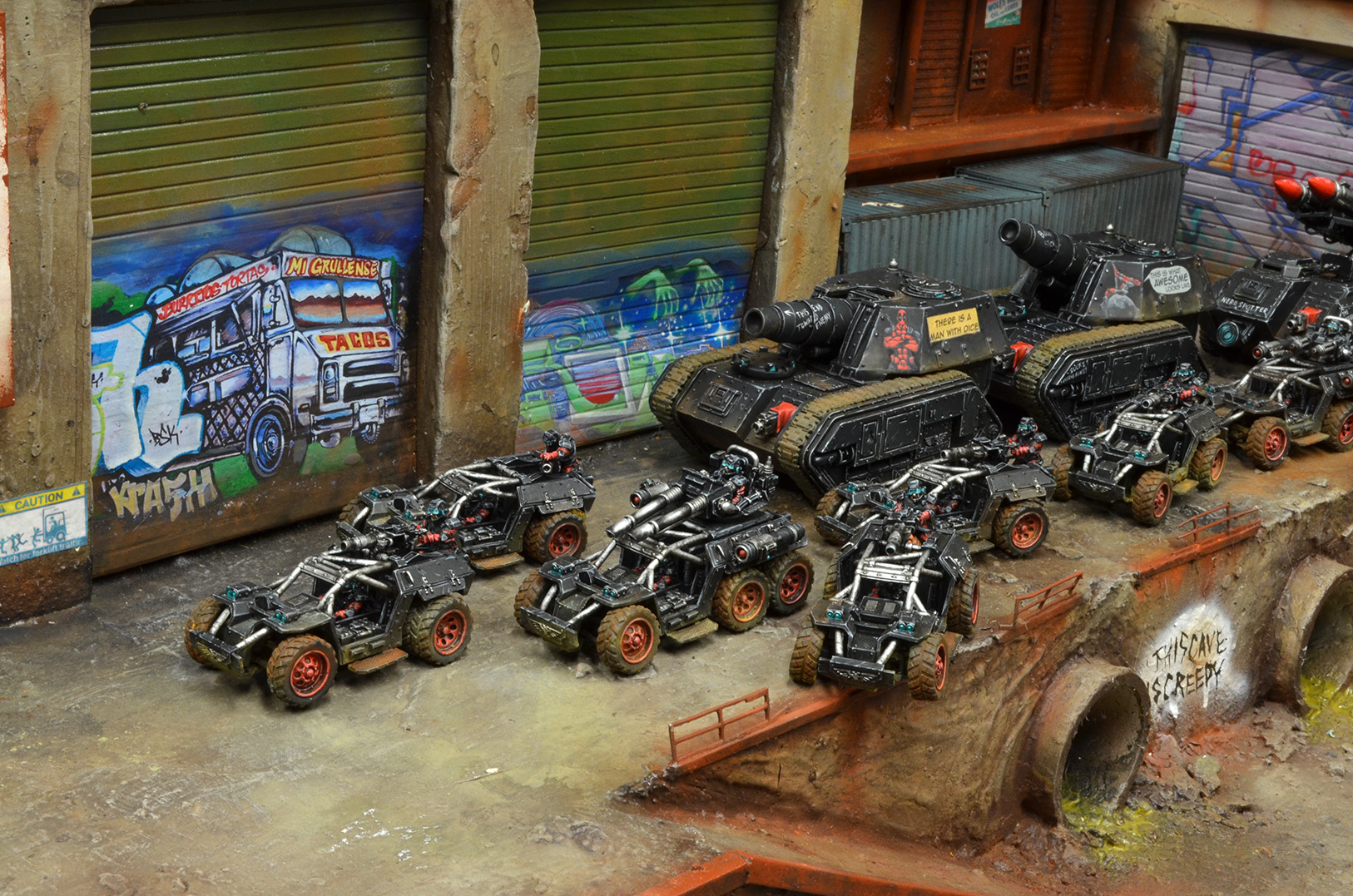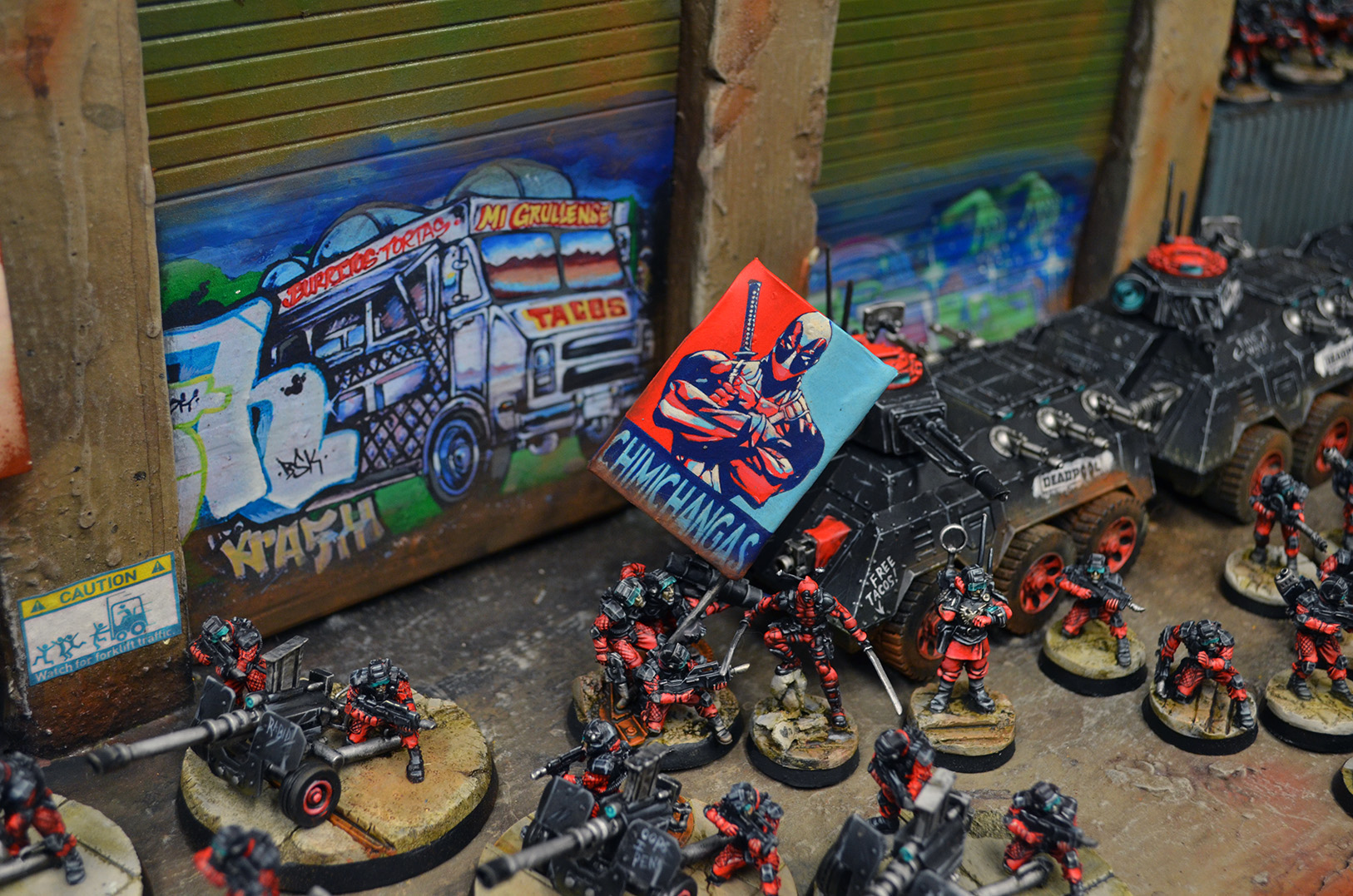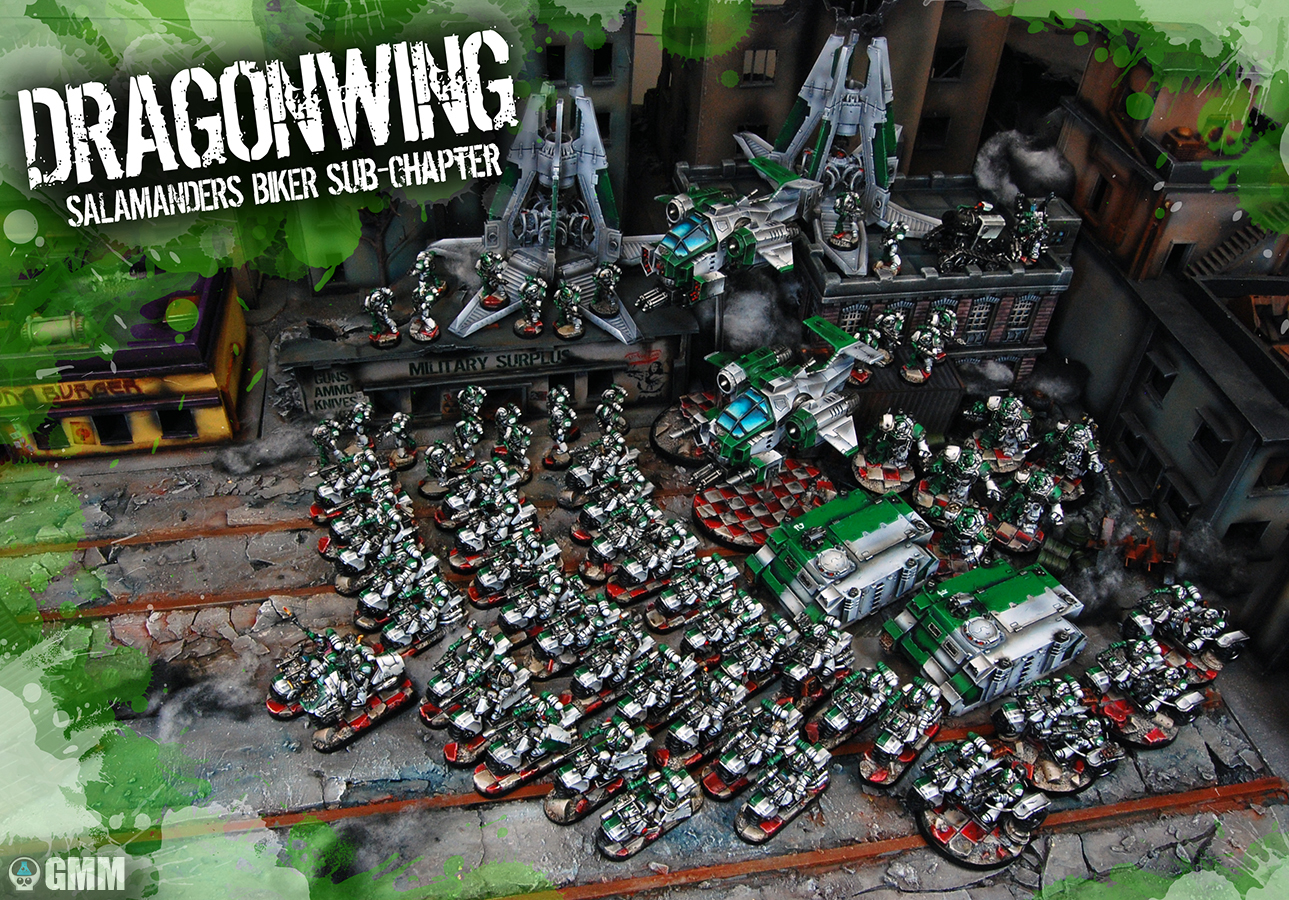 Keeping with heavily themed, here is a Salamander and White Scar mashup from the beginning of the year. This project was an expansion to an existing and traditional Salamander army. Lots of brainstorming with the client to get a good mix of color balance and placement and a tasteful mix of the two chapters.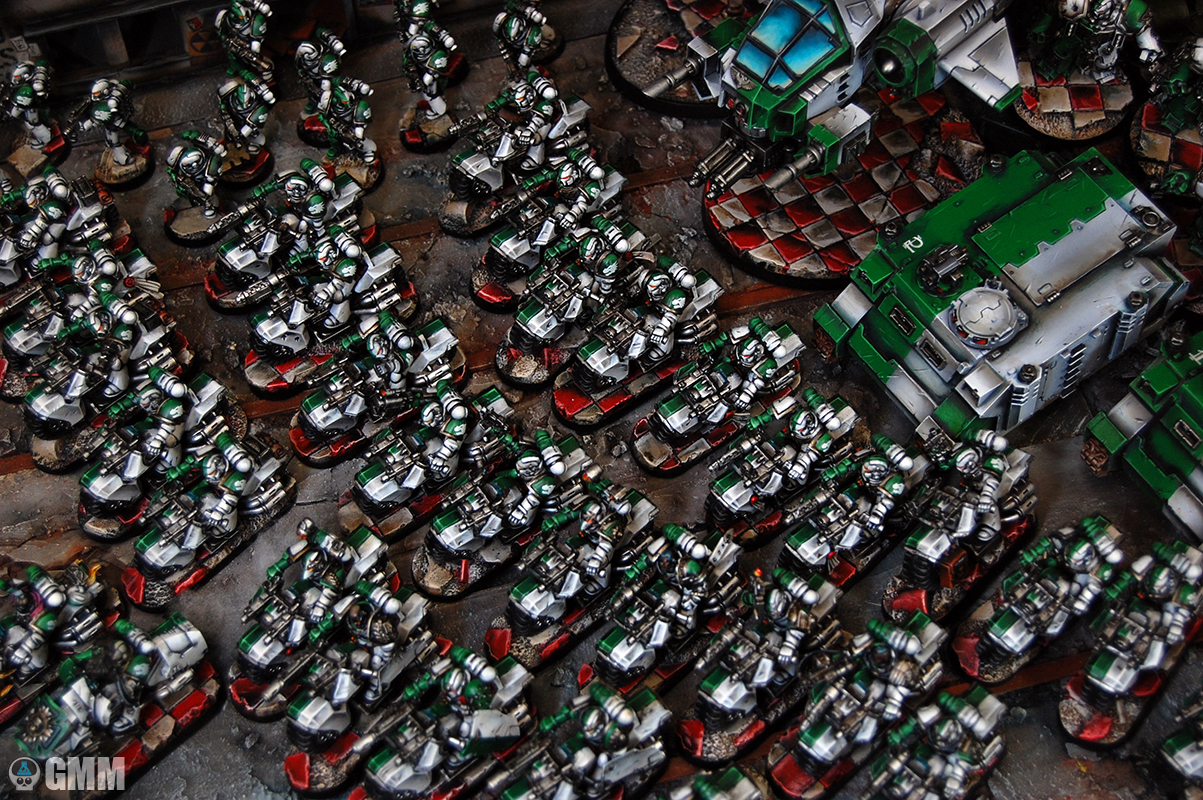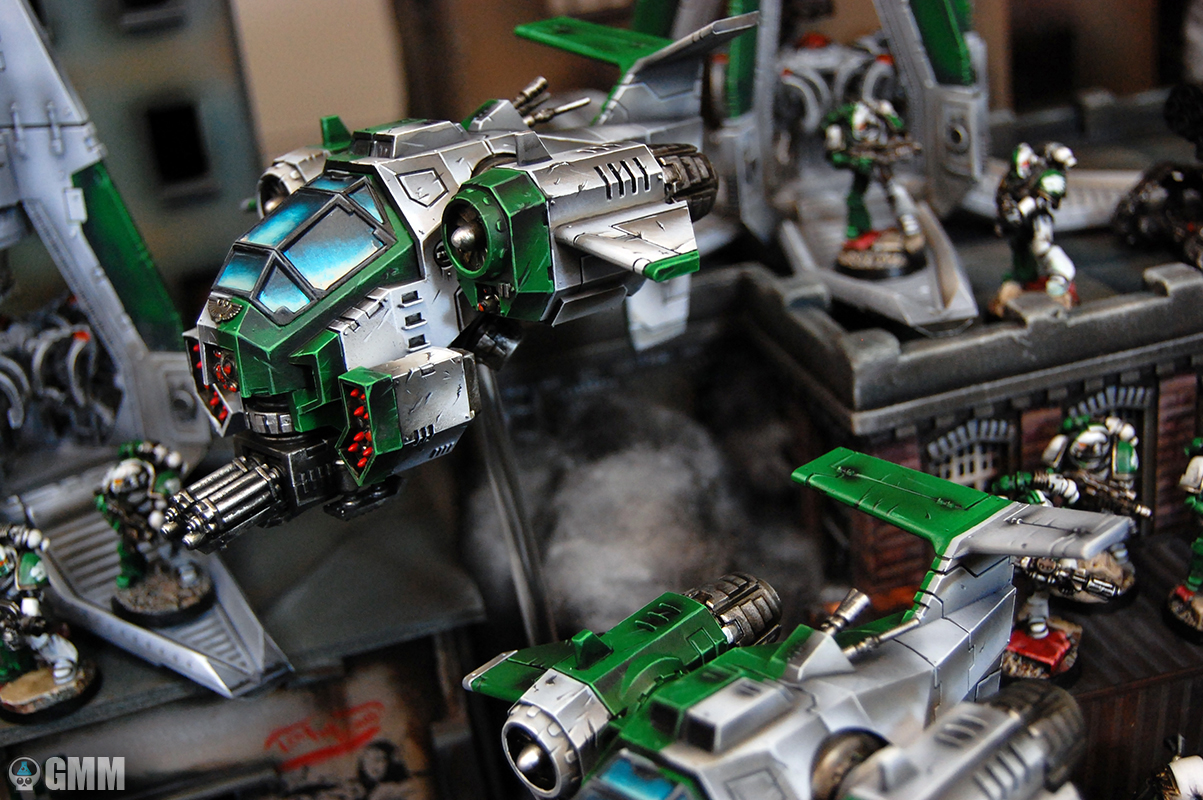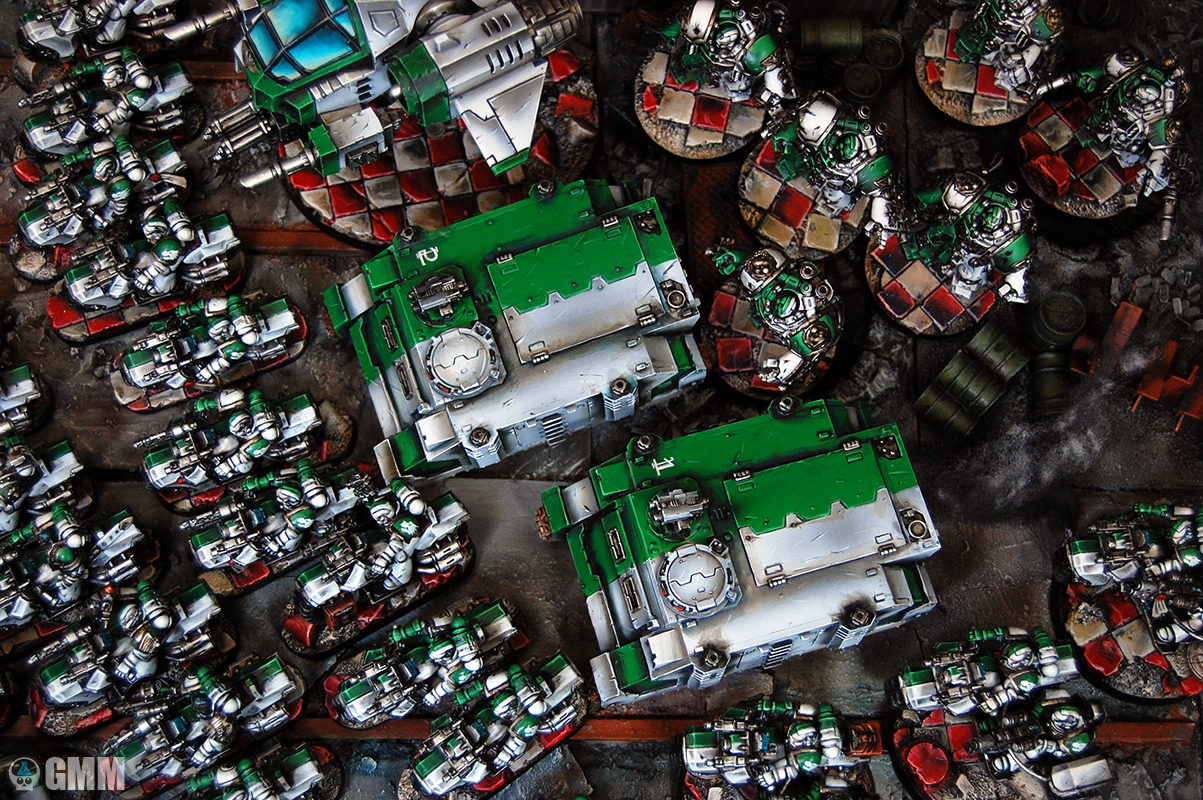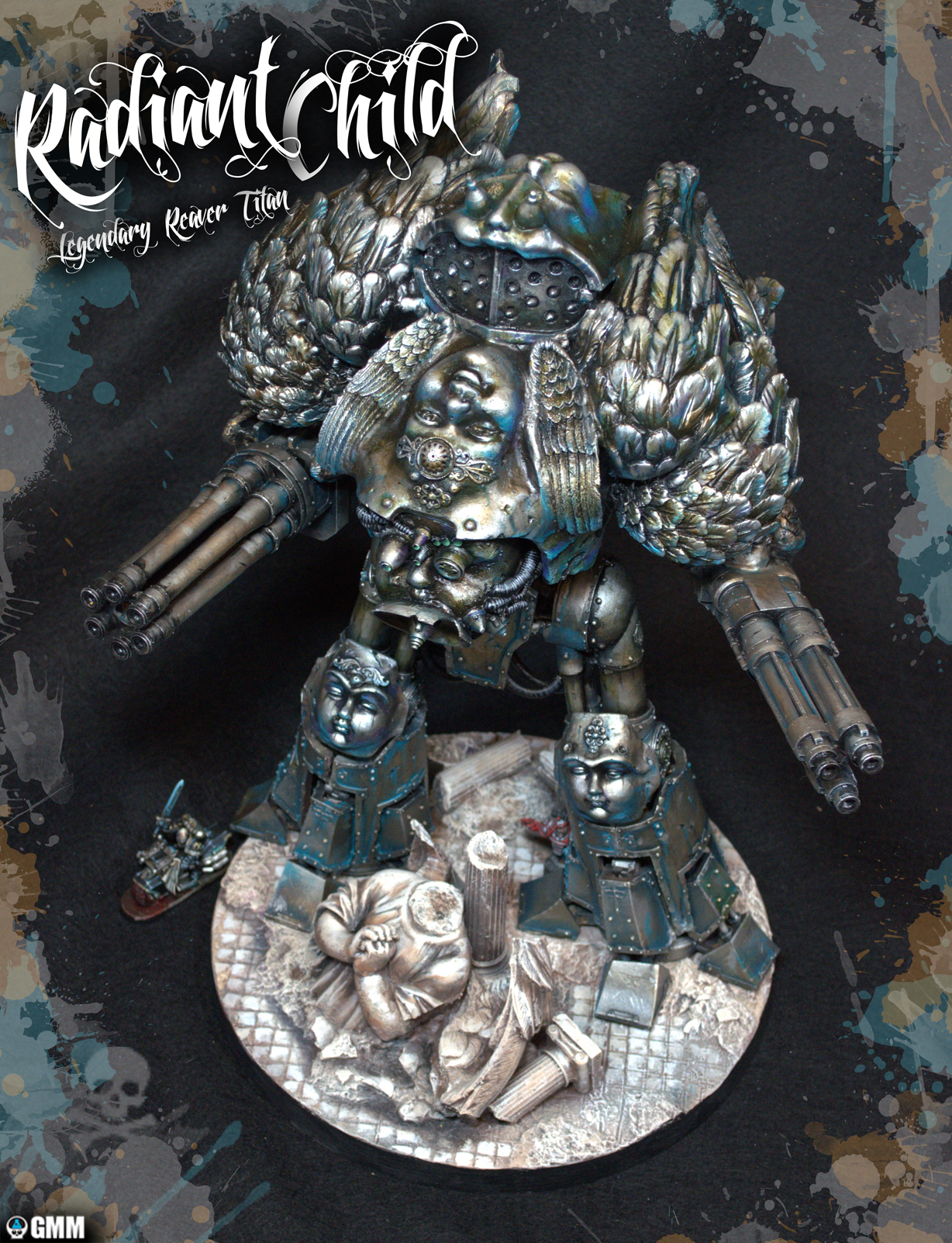 And last but certainly not least, Radiant Child was a heavily resculpted Reaver Titan.  The client wanted me to go wild with the sculpting, and after showing a few teaser images, I went to work on this.  Inspired by traditional 40k imagery mixing good and evil, as well as creatures from some video games such as Bayonetta.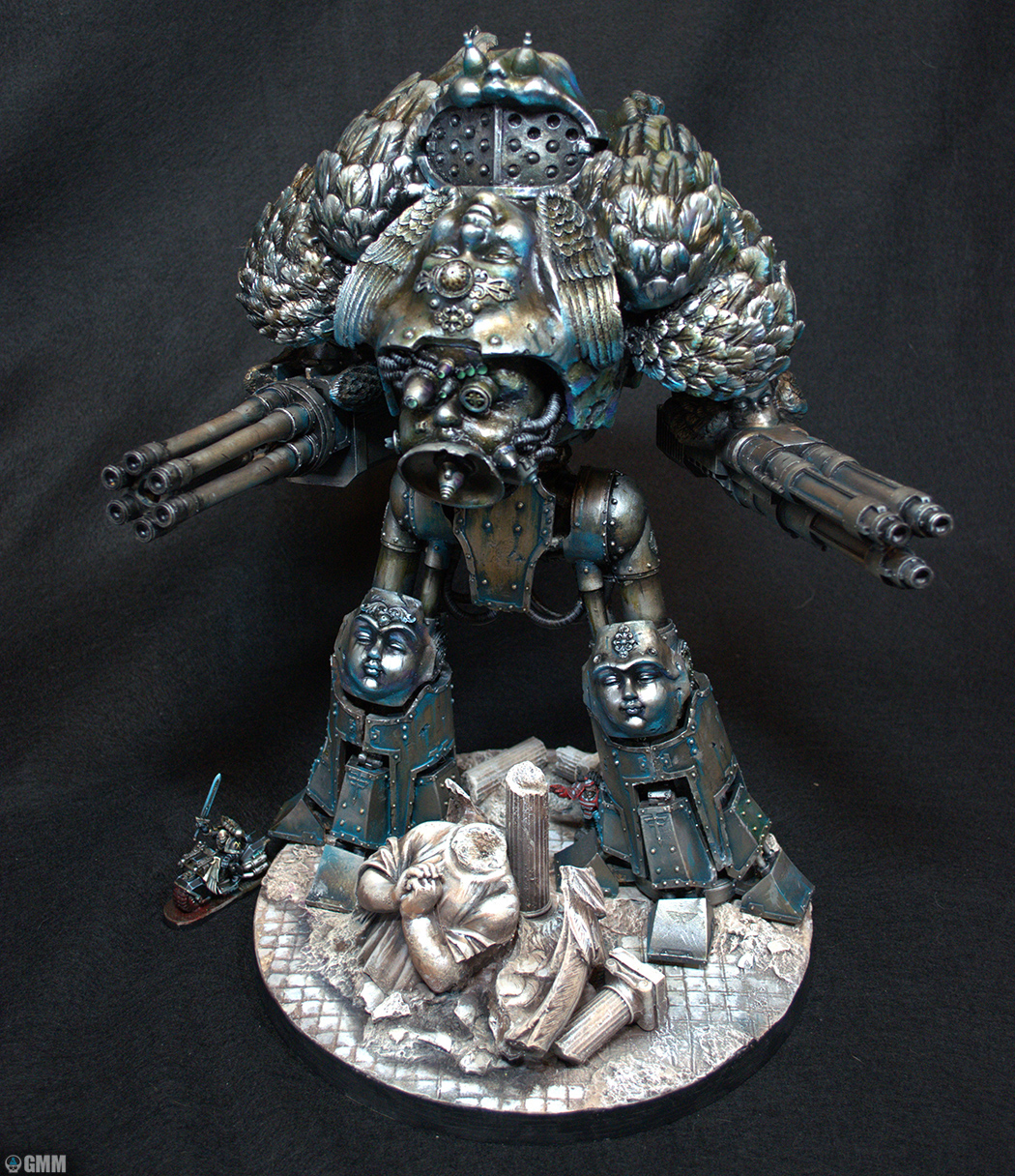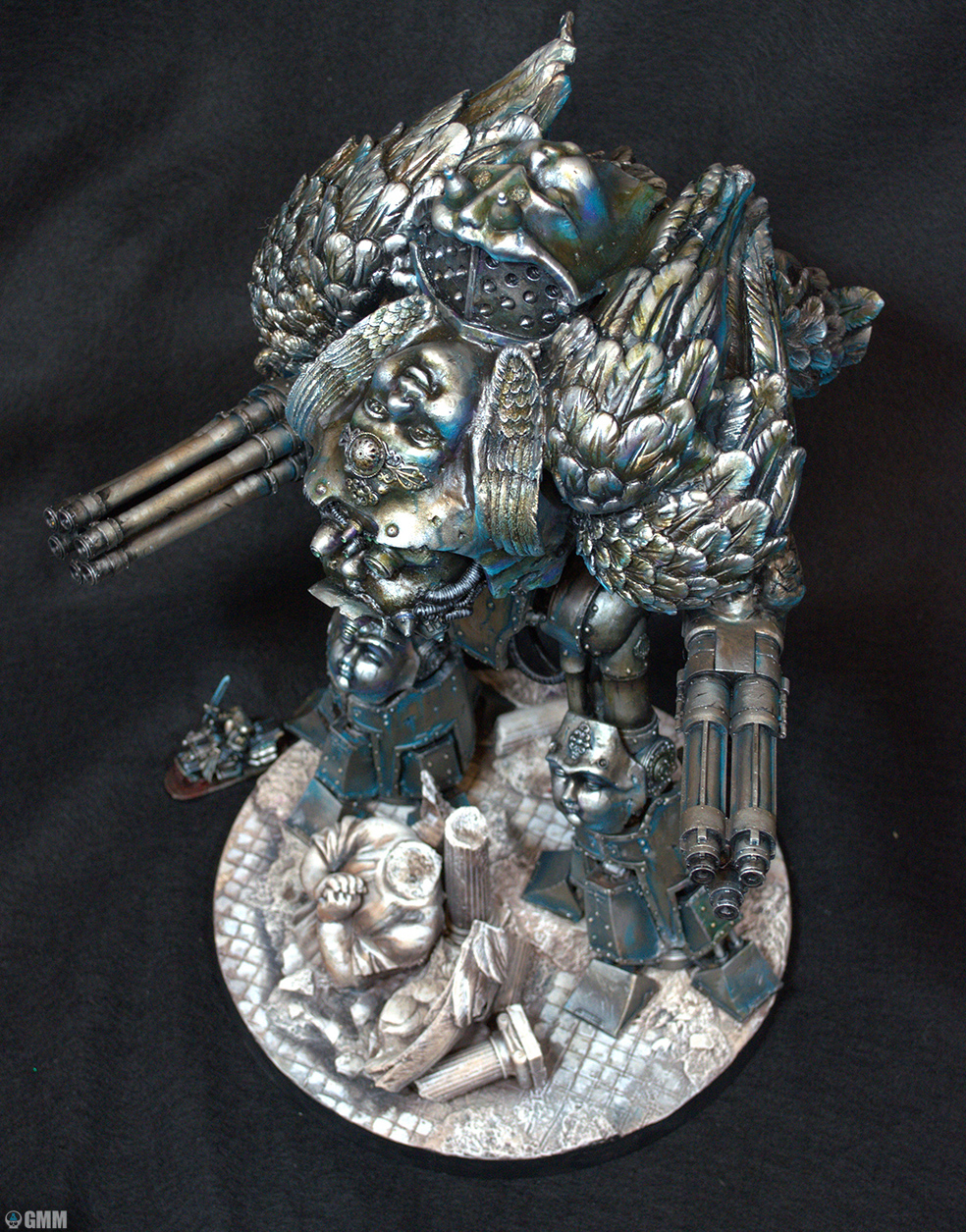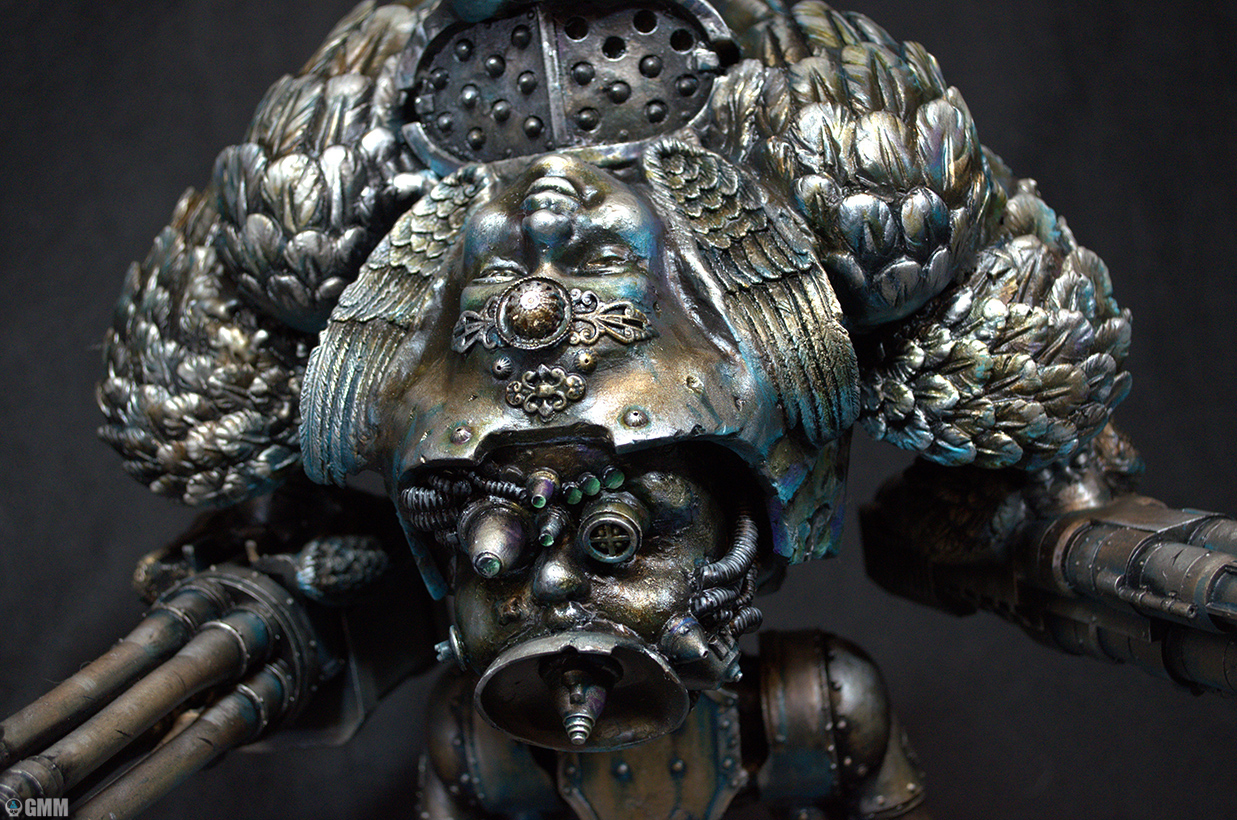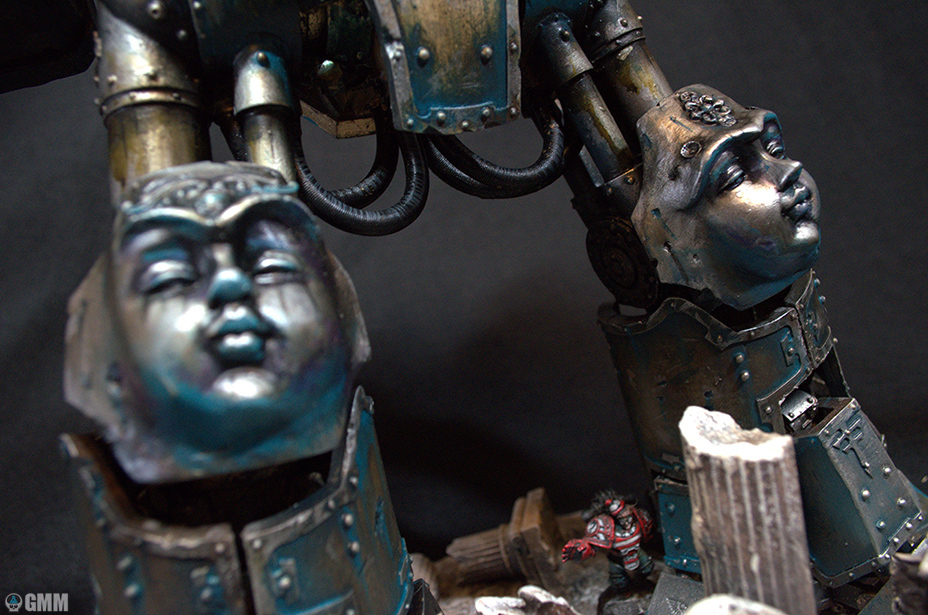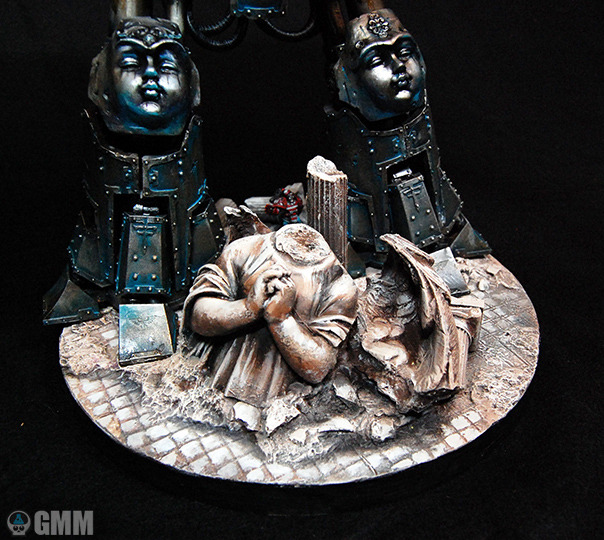 And that is a wrap!  Thank you to all my clients that made the past year so great.  See you in 2016 and Happy New Year!