DUST Studio: Taskforce Rhino INBOUND!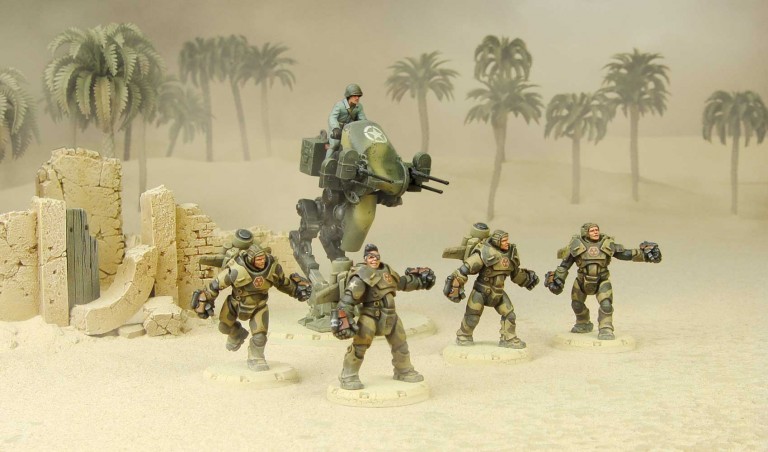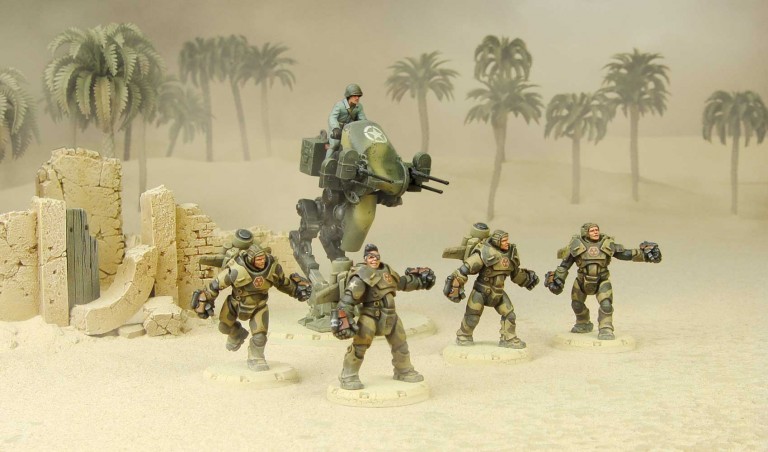 It's time for the American's to join the battle in the DUST Bowl – Taskforce Rhino reporting in for the North Africa Campaign!
via Dust Studio, Gamewire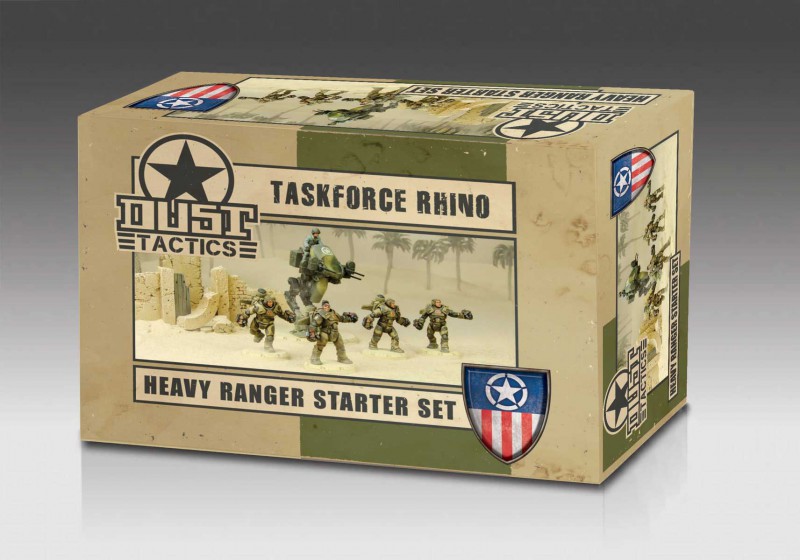 Welcome to the new version of Dust Tactics! Whether you're a new player or a veteran who wants to get into the Allied faction, this starter set is made for you!
Inside this Starter Set you'll discover the new Dust Tactics rules and a complete army that will allow for countless games. This army is also a strong base to build a larger force upon, or to add to another Starter Set to field an even larger force! Everything you need to play is in the box, you just need to find an opponent!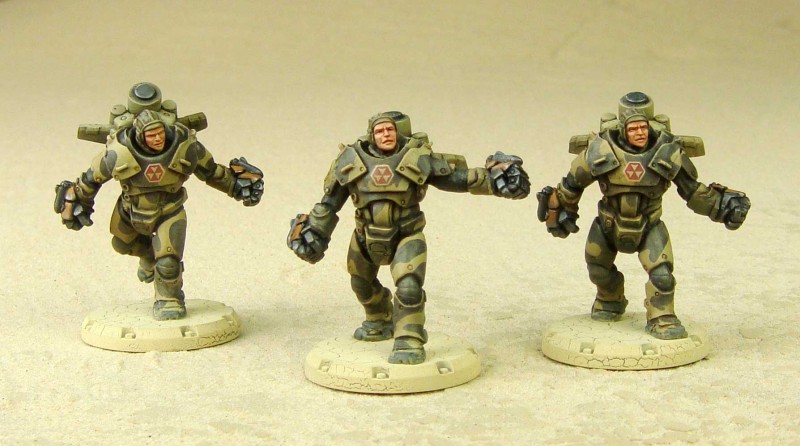 CONTENT OF THIS BOX:
– one hero, Rhino
– one squad of three Hammers
– one Wildfire walker
– one rule booklet with the introductions rules to Dust Tactics
– twelve Dust dice
– one tank trap
– one ammo crate
– six terrain tile
– one gaming mat
– one catalog
– one leaflet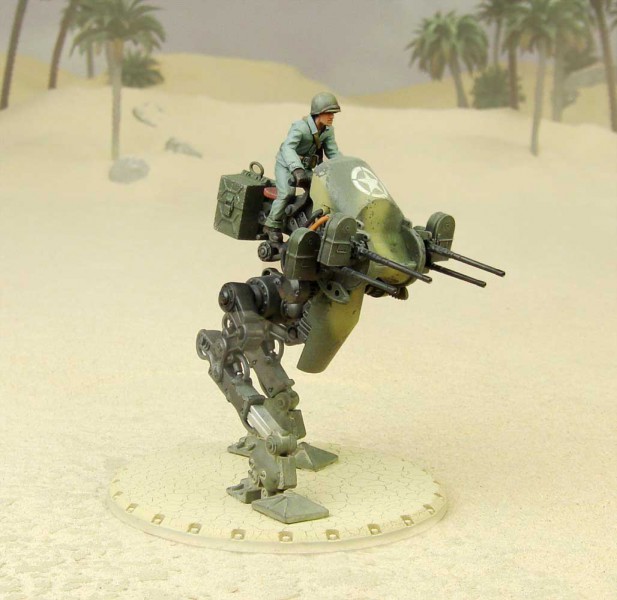 These miniatures come with their unit cards, to use with Dust Tactics and Dust Tactics Battlefield rules.

More details pleases visit: DUST Studios

Subscribe to our newsletter!

Get Tabletop, RPG & Pop Culture news delivered directly to your inbox.

WISH YOU HAPPY NEW YEAR AND ENJOY GAMING IN 2016!
PAOLO PARENTE and DUST TEAM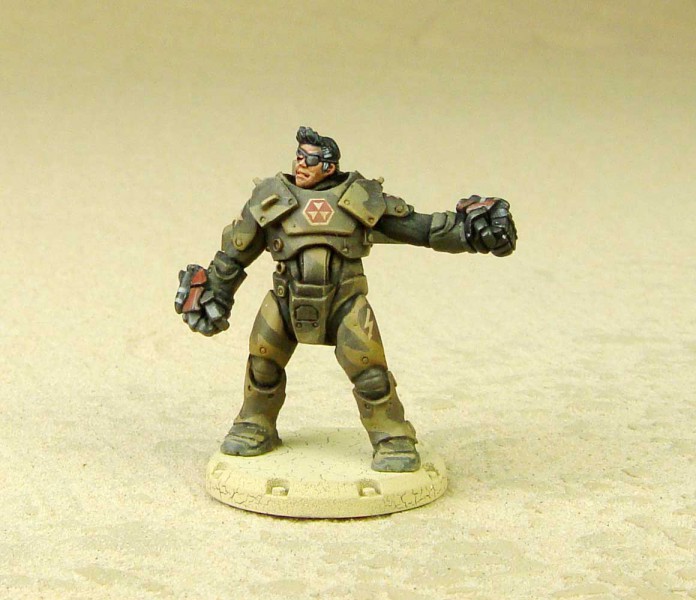 Don't forget you can also pick up the Premium-Edition (aka the studio painted set) as well!
In case you were wondering, yes – they do have mini-rockets strapped to their fists.