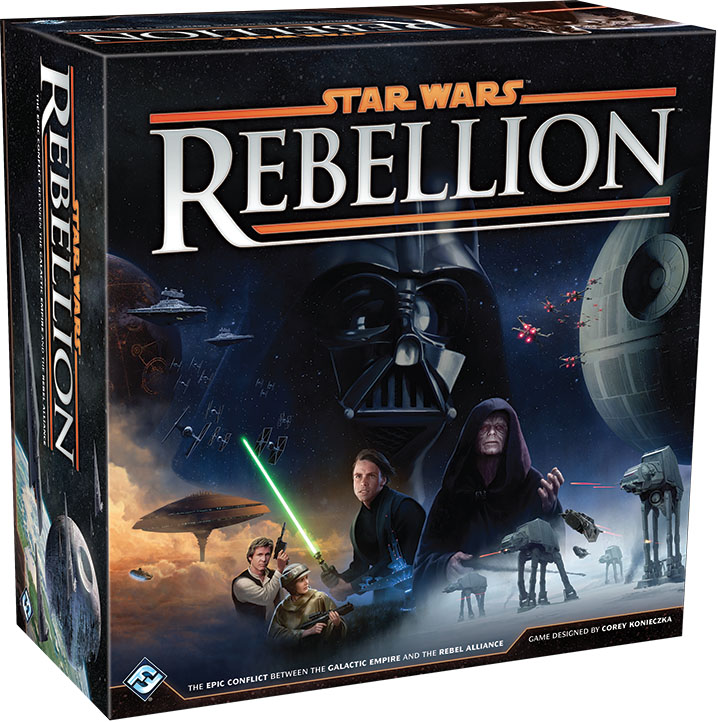 FFG is pulling the covers off of their grand-strategy Star Wars game of Galactic Civil War. Check it out!
First of all, catch up with the initial Rebellion announcement.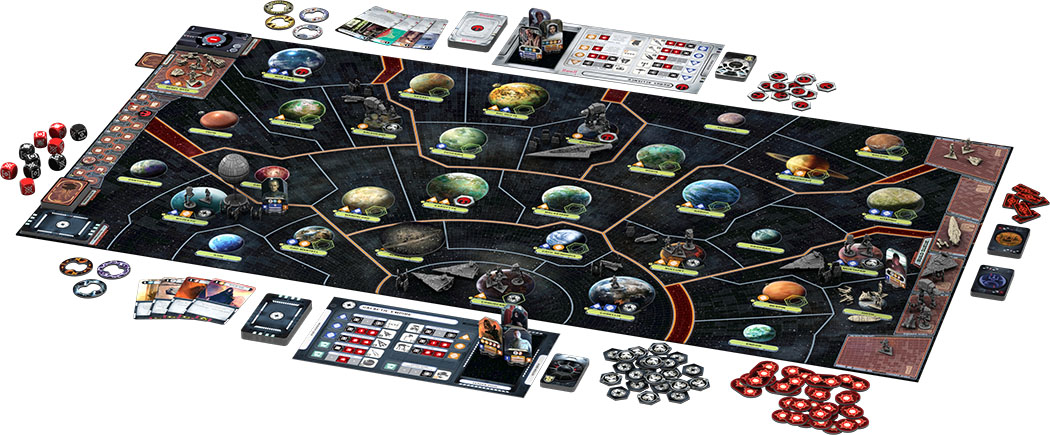 OK, let's get started with some gameplay basics:
via FFG:
Waging a Civil War: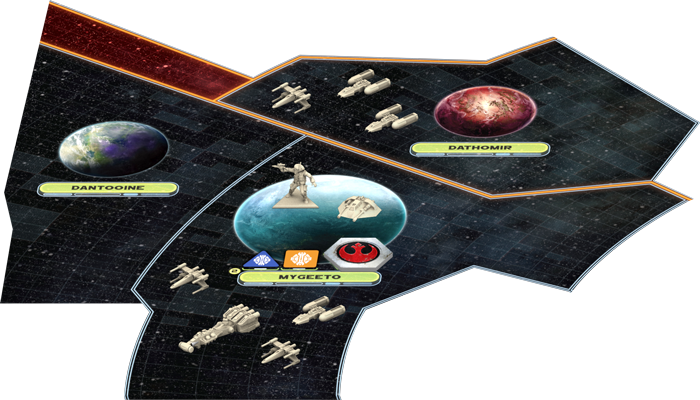 "Dantooine – they are on Dantooine" – Princess Leia
As the Imperial player in Star Wars: Rebellion, you need to find and destroy the Rebel base. Do this and you win. The Imperial victory condition leaves no room for confusion, but it opens a whole galaxy's worth of gameplay.
First, you have hidden information. There are thirty-two systems represented on the Star Wars: Rebellion game board, and all of them, apart from Coruscant, are represented within the game's probe deck. Over the course of the game, as your probe droids scour the galaxy, you draw cards from this deck, eliminating the systems they represent as possible locations of the Rebel base.
Sample Probe Deck cards
As the Rebel player, your victory condition is a little more abstracted. After all, the Galactic Empire oversees countless systems, which are ruled by regional governors spread far across the galaxy. Its fleets consist of myriad Star Destroyers, each wielding enough firepower to keep an entire system in line through fear. A single key victory against a military such as the Empire's will not win a war. There is no one Imperial base that can be destroyed that will cause the Empire to collapse.
And yet, the Rebels have hope. The Galactic Empire's tyrannical rule works against it in the minds and hearts of those that stand oppressed. If the fledgling Rebel Alliance can rally enough support, demonstrate enough leadership, and land enough critical blows against the Empire, it may be able to inspire the galaxy's citizens to rise up and revolt against the evil regime that keeps them down. The Empire may be able to stop a small military, but it cannot suppress a full-scale galactic rebellion.

Rebel Objective Track
Accordingly, in Star Wars: Rebellion, the Rebel player seeks to advance the Rebel reputation marker until it meets the game's time marker. This means, in effect, that the Rebels must survive long enough and succeed often enough to inspire others to action.
Objectives and Hide & Seek
Sample objective cards
Throughout the game, you draw from this deck of objectives at the end of each round, and just as there are ways for the Imperial player to draw additional probe cards, there are ways for your Rebels to gain additional objectives. This is important because some objectives will be decidedly more difficult than others to score, depending upon the circumstances of your game.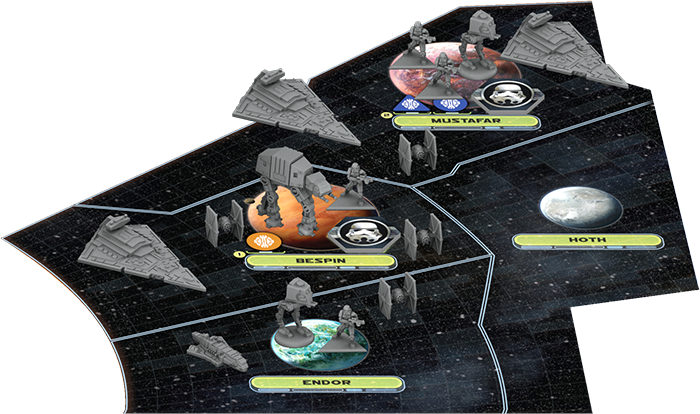 "The Rebels are there! General, prepare your forces for a surface assault" – Darth Vader
…the Rebel player conceals a critical piece of information—the location of his Rebel base—from the game's very outset. This can lead to all manner of bluffing as the Rebels may choose the unlikeliest of places, like a system in close proximity to Coruscant, or feint by defending other systems to draw your attention and your fleets away from the base's actual location.
The Rebels are not the only ones with hidden information, however. You hold all the cards for the systems you have already probed and, therefore, you know which systems your Galactic Empire has eliminated as possible locations for the Rebel base. Since the Rebels never know which probe cards you hold, you may very well be able to use the information to see through any of their deceptions or even to snare them in a trap.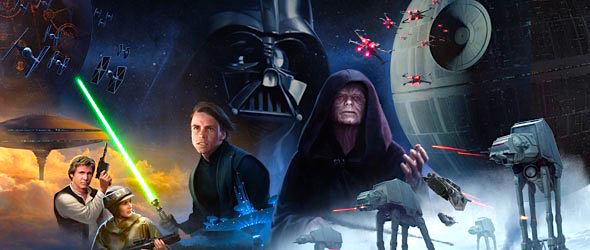 Contents include:
1 game board (split in 2 halves)

170 plastic miniatures

25 leaders (with stands)

10 custom dice

Over 170 cards

1 Learn to Play Booklet

1 Rules Reference
~More on Star Wars: Rebellion is coming all week.