Forge World: New Modeling Masterclass Available!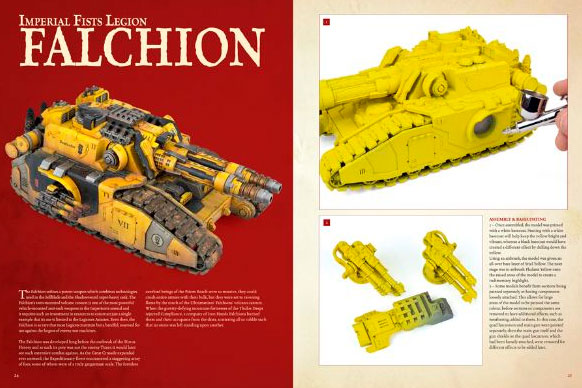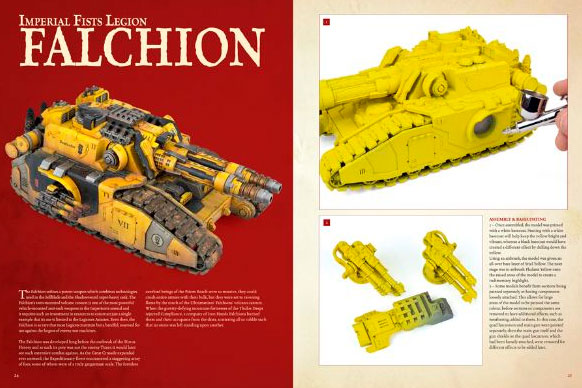 Forge World's The Horus Heresy Model Masterclass Volume One up for Pre-Order! Check out the airbrushing tips & tricks from Forge World!
via Forge World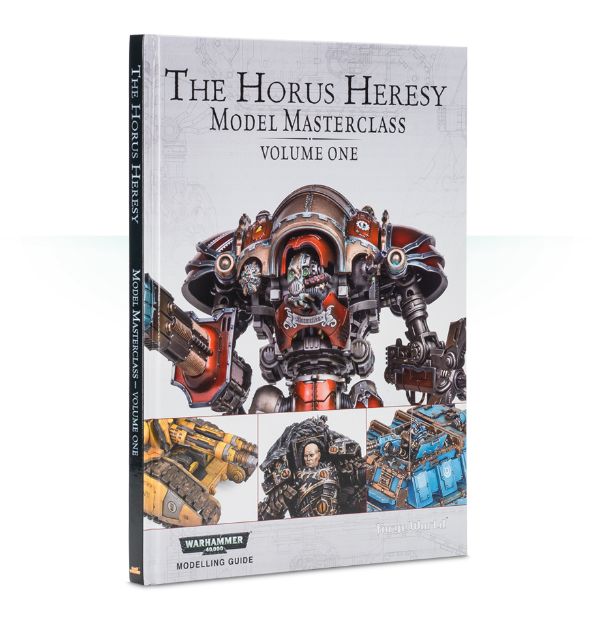 The Horus Heresy: Model Masterclass Volume One is full of advanced painting and modelling techniques to help you get more from your models.

Whether you are building and painting a centrepiece model for your army or constructing a detailed diorama for display, this book is packed with innovative techniques. Included within are articles and galleries showcasing squads, vehicles, Knights and Primarchs that fought during the Horus Heresy, as well as guides on how to build wargaming scenery and terrain based on the battles of the 31st Millennium.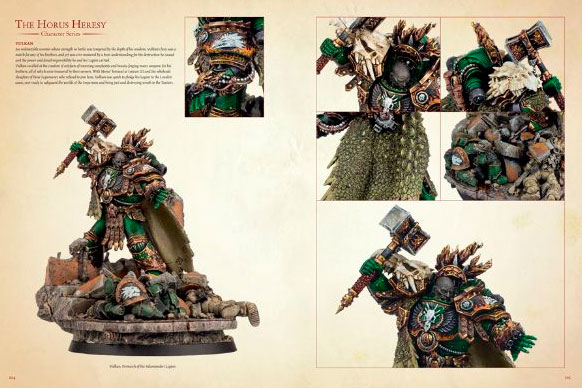 Inside you'll find construction and painting articles on; the Questoris Knight Styrix; the Legion Falchion; the Solar Auxilia Dracosan; detailed terrain boards; and much more.
And if you're a completionist Forge World is also offering the previous Complete Set: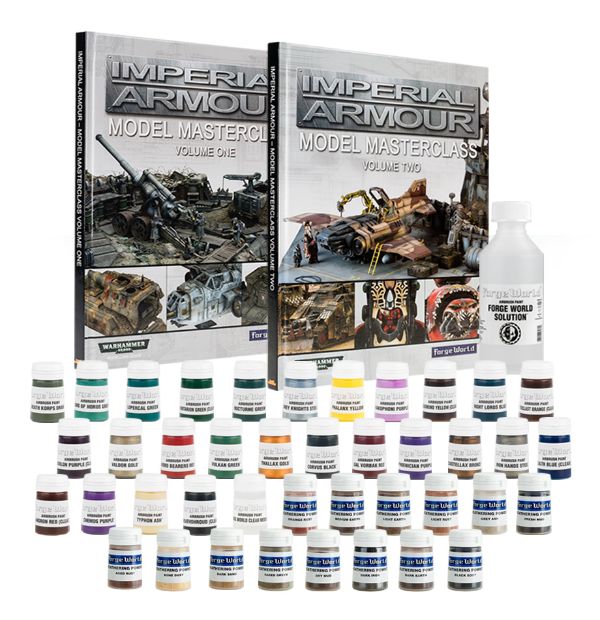 Learn new skills and put them into practice will this fantastic bundle. The Complete Modelling Masters Set includes; Imperial Armour Model Masterclass Volumes One and Two, each containing a fantastic wealth of skills and techniques; all fourteen Forge world Weathering Powders; the complete range of 26 Forge World Airbrush Paints, including clear and metallic paints; or pot of Forge World Airbrush Paint Clear Medium; and one 250ml bottle of Forge World Solution.

Subscribe to our newsletter!

Get Tabletop, RPG & Pop Culture news delivered directly to your inbox.
Go Forth and PAINT!