GEEKERY: Star Trek: Axanar Sued by CBS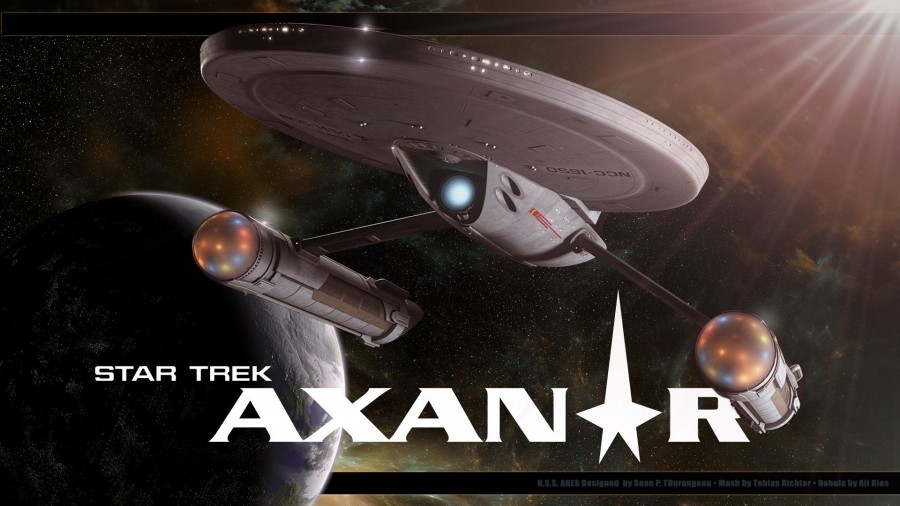 The crowd funded Star Trek fan film has been hit with a blow, but they're not down for the count.
After months of amicable communication between both parties CBS has filed suit against Axanar Productions to stop the fan film from being made. And it appears that they didn't bother to serve the papers directly – Alec Peters, the head of Axanar Productions, is saying he first read about the suit in the Hollywood Reporter. Word around the net puts the change of heart on the fact that CBS is releasing a new Trek series next year and don't want confusion (or dilution of their marketing efforts).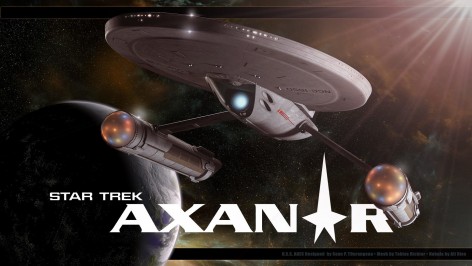 Axanar Productions have released a statement:
"This morning, I was greeted with news that our production company, Axanar Productions and I, personally, am being sued by CBS Studios, Inc. and Paramount Pictures Corporation for copyright infringement of Star Trek.

First of all, I was disappointed to learn about this through an article in an industry trade. For several years, I've worked with a number of people at CBS on Star Trek-related projects, and I would have hoped those personal relationships would have warranted a phone call in advance of the filing of a legal complaint. Nevertheless, I know I speak for everyone at Axanar Productions when I say it is our hope that this can be worked out in a fair and amicable manner.

Axanar is a fan film. Fan films – whether related to Star Trek, Star Wars, Harry Potter, Lord of the Rings, Power Rangers, Batman or any other franchise – are labors of love that keep fans engaged, entertained, and keep favorite characters alive in the hearts of fans. Like other current fan films, AXANAR entered production based on a very long history and relationship between fandom and studios. We're not doing anything new here.

Like all fan films, AXANAR is a love letter to a beloved franchise. For nearly 50 years, Star Trek's devotees have been creating new Star Trek stories to share with fellow fans. That's all we're trying to do here.

Since the original Star Trek TV series, when the letter writing campaign by fans got NBC to greenlight a third season of Star Trek, fan support has been critical to the success of the franchise. It is the Star Trek fans themselves who are most affected here, for by suing Axanar Productions to stop making our movie and collect so-called damages, CBS and Paramount are suing the very people who have enthusiastically maintained the universe created by Gene Roddenberry so many years ago.

The fact that many of the fans involved with Axanar Productions are also industry professionals speaks volumes to the influence of Star Trek in the entertainment industry. Not surprisingly, these fans want to give something back. We're very proud that the work we've done to date looks so good. That is also a reflection of the devotion of Star Trek's fans.

Like everything related to Axanar Productions, we take this matter very seriously and remain open to discussing solutions with all parties that can be mutually beneficial."

Subscribe to our newsletter!

Get Tabletop, RPG & Pop Culture news delivered directly to your inbox.
We will have to wait and see how this pans out. The Axanar project has pushed into territory that no fan film has before – a $1 million budget, actors that have appeared on official Trek shows, and it has really high production value. At its core, though, it's still very much a fan created and funded film.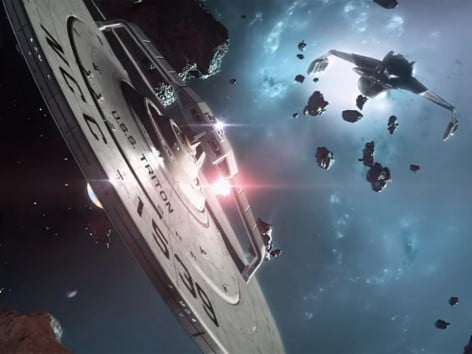 For those not familiar with the project:
"Axanar takes place 21 years before the events of 'Where no Man Has Gone Before,' the first Kirk episode of the original Star Trek. Axanar is the story of Garth of Izar, the legendary Starfleet captain who is Captain Kirk's hero. Axanar tells the story of Garth and his crew during the Four Years War, the war with the Klingon Empire that almost tore the Federation apart. Garth's victory at Axanar solidified the Federation and allowed it to become the entity we know in Kirk's time. It is the year 2245 and the war with the Klingons ends here."
The 20 minute preview episode is available on Youtube… for now:
What's your take on all of this?