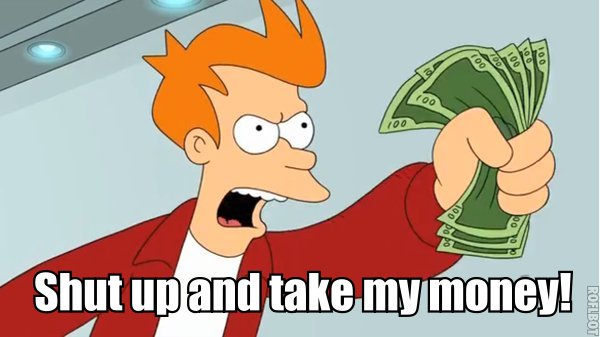 Get your wallets ready – Nottingham is cranking out more goodies to tempt you.
Via Scanner 1-18-2016
Products and Prices: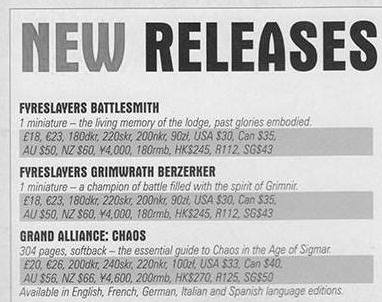 Welcome to week 3 of the Duardin Fyreslayers:
Fyreslayers Battlesmith: $30
Fyreslayers Grimwrath Berserzer $30
Grand Alliance: Chaos $33
Teaser:

"Slaves to Darkness, and the balance of power shifts once more"
Hmm, "Slaves to Darkness"???  You mean these guys from the New Year "Start Collecting" bundles?

"The mortal worshippers of Chaos gather together in warbands mighty enough to conquer entire nations. Though the tyrannical lords that lead the armoured hordes believe themselves to be warrior kings born to rule the Mortal Realms with an iron fist, they are bound to higher powers in their turn. In truth, every murderer, monster and mutant in their armies is but a slave to darkness and a puppet of the Dark Gods.

This is a great-value box set that gives you an immediate collection of fantastic Slaves to Darkness miniatures, which you can assemble and use right away in games of Warhammer Age of Sigmar! You'll receive a Chaos Sorcerer Lord, a Chaos Chariot, a set of five Chaos Knights, a set of twelve Chaos Warriors and an exclusive Warscroll Battalion rules sheet – Sylvath's Warhost – allowing you to collect, assemble and play with your new miniatures right away!"
That name can't be a coincidence.
For those keeping score, we are looking at 6 weeks of Age of Sigmar here.  So apparently GWHQ figured out a way to sneak in a half-length "summer of sigmar" (which was 14 weeks), by stuffing it right into end of Decenber and January, traditional slow times for new product launches.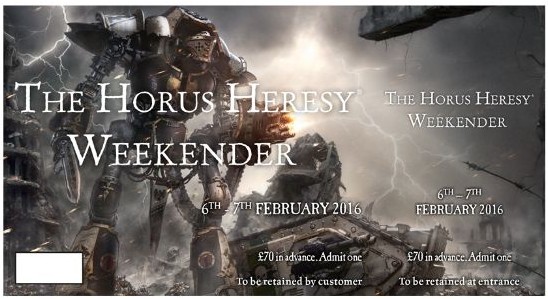 In any case, all sources point to 30K/40K to return with a bang as we hit Febuary. Remember the Horus Heresy Open Day at Warhammer World on February 6-7th. There are supposed to be all kinds of new products kicked off there.
~ So is the Age of Sigmar drip-drip-drip working folks?  Who's decided to pick up the game in the last 5 weeks?