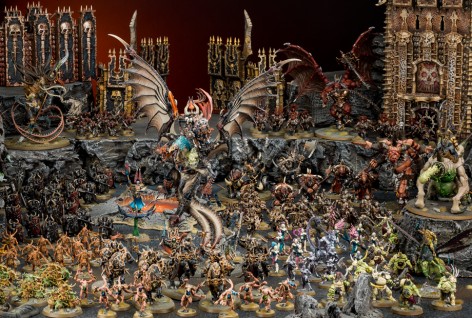 Want a full list of every warscroll in the new Chaos book? GW reveals the full contents of Chaos: Grand Alliance.
"Grand Alliance: Chaos details the many different factions that make up the mighty hordes of Chaos at the dawn of the Age of Sigmar. From terrifying daemon legions to glory-seeking mortal warbands, scurrying swarms of back-stabbing skaven to rampaging bands of mutants and monsters, the servants of the Chaos Gods are incredibly varied and diverse. This book provides an insight into the background and character of each faction, showing how many of them organise themselves for war and describing the reasons that they fight."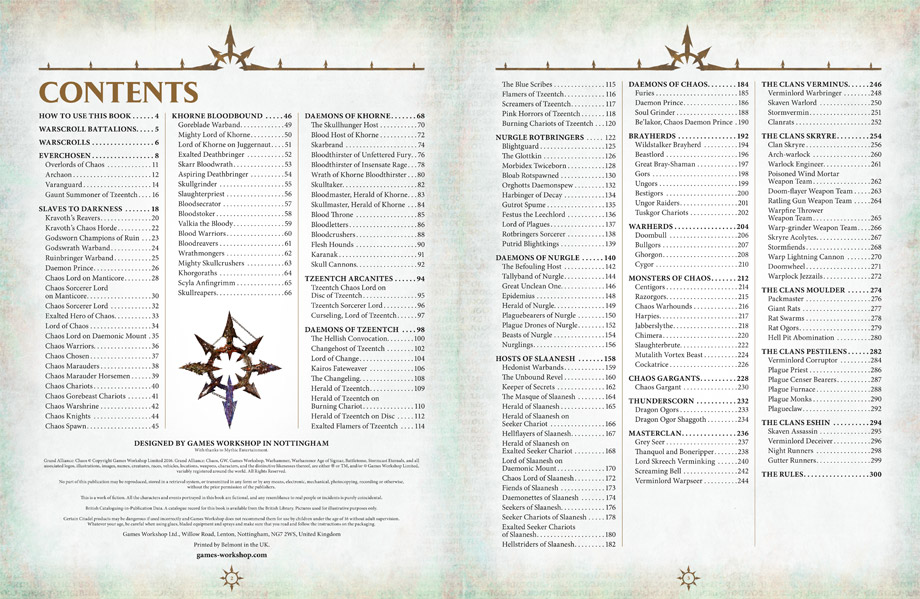 ~Anything in there surprise you – or see anything missing?