Tabletop Spotlight: Imperial Assault Carrier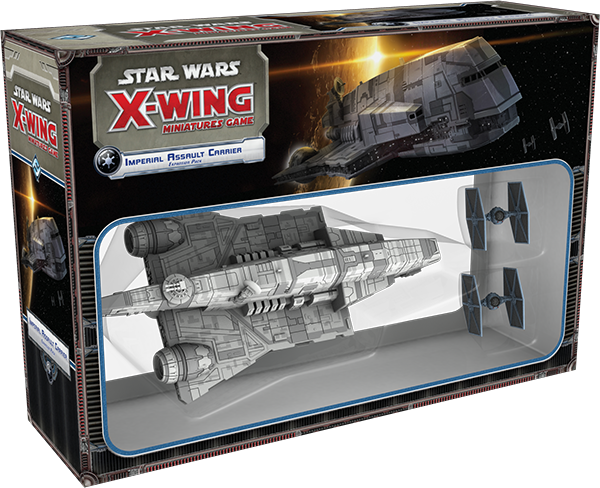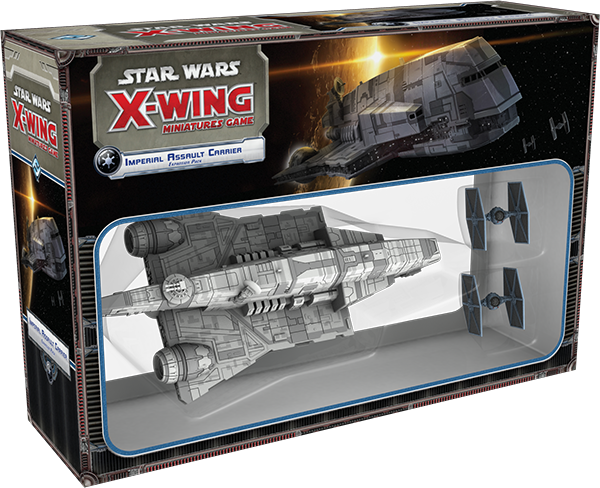 The Tabletop Spotlight is on the Newest Edition to the Empire's fleet – The Imperial Assault Carrier for Star Wars X-Wing!
Our friends at Dragon's Lair Comics & Fantasy stopped by to show off the latest Epic Ship for Star Wars X-Wing: The Imperial Assault Carrier and this ship is a game changer! Not only does it have the cool new docking mechanic it also has some sweet upgrade cards to add to your Imperial Arsenal. Time to make that Rebel Scum pay!
We've talked about the Imperial Assault Carrier before. So it shouldn't be surprising that we're excited to see this thing finally in stores! I really think this adds a lot to the game, not just in Star Wars X-Wing Epic play but also for standard X-Wing as well. TIE swarms are getting some boosts with this pack especially in the form of "Youngster" who we think is probably going to be the stand-out Ace from this pack: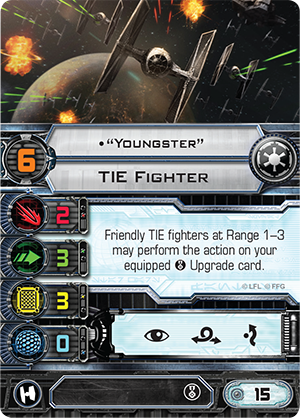 That ability opens up a LOT of possibilities for TIE swarms out there. Plus he's a solid 6 PS so he's got a good chance at being in the right position when you need to really "push the limit." Then again, a lot of those expensive cards suddenly become bonkers if you can give to all the TIEs within range 1-3. Cards like Expose may get a lot more mileage when your entire TIE swarm is rolling extra attack dice…That's basically getting another free TIE worth of points if you can get 3-4 friendly TIEs to use one of those abilities!  I can definitely see Youngster as a great wingman for Howl Runner. Rebels get ready because the TIEs are coming to play…
via Fantasy Flight Games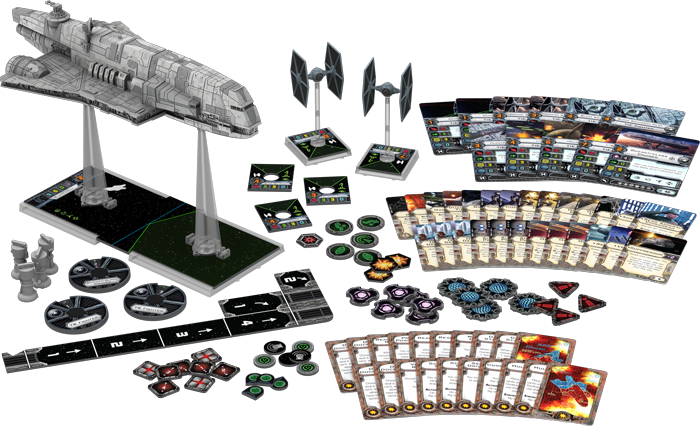 Pursue the Rebellion's subversive agents across the galaxy with the Imperial Assault Carrier Expansion Pack for X-Wing™! Designed for use within the game's Cinematic Play and Epic Play formats, the Imperial Assault Carrier Expansion Pack's pre-painted Gozanti-class cruiser miniature comes accompanied by two TIE fighter escorts, eleven ship cards, and twenty-six upgrades. Additionally, the expansion includes a set of four new missions for Cinematic Play that follow a Gozanti charged with intercepting and destroying agents of the Rebel Alliance.
The Gozanti-Class Imperial Assault Carrier is in stores now! What do you think? Any other crazy combos that jump out at you?
Subscribe to our newsletter!
Get Tabletop, RPG & Pop Culture news delivered directly to your inbox.