Tabletop Spotlight: Rusty Dragon Inn Booster Packs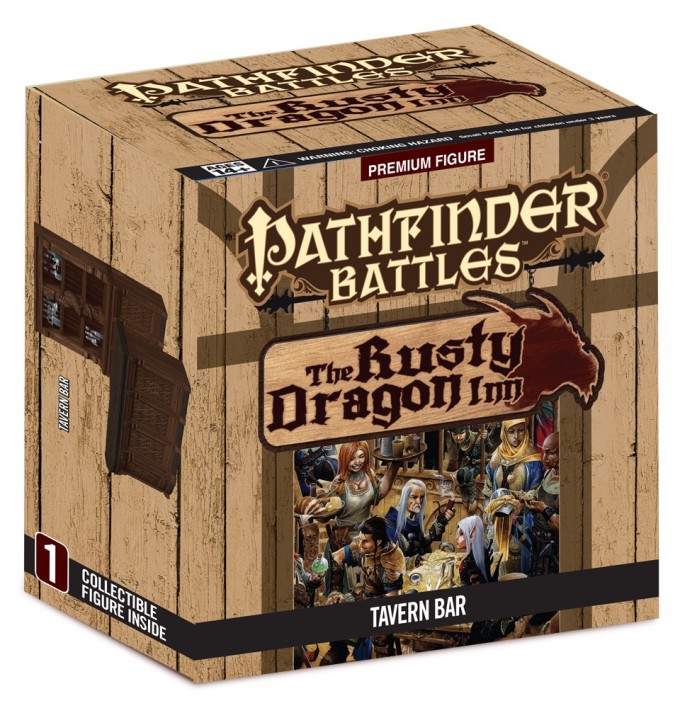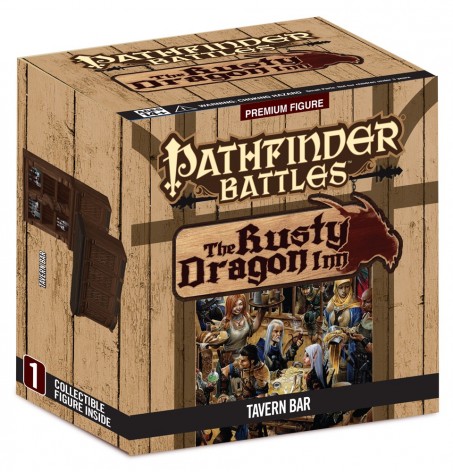 The Tabletop Spotlight is on the New Pathfinder Battles: Rusty Dragon Inn Booster Packs!
Hello again BoLS Readers, we are back with another Tabletop Spotlight! This time our friends over at Dragon's Lair Comics & Fantasy brought over some of the new Rusty Dragon Inn Booster packs. I was glad to get to take a look at these boosters first hand since I had just written about them last week. It's always nice to get to see models up close because the pictures don't always do them justice. I was certainly not expecting to find what I found when we opened the boosters:
Overall, I think these boosters from WizKids and Pazio are perfectly acceptable for what they are: cheap, pre-painted miniatures. If you're looking to quickly fill out a ton of extra NPCs or monsters these boosters are perfect for that need. Plus – many of these NPC's are themed appropriately for Pubs, Bars, Taverns and Inns – finally you can have your dashing Hero holding a pint: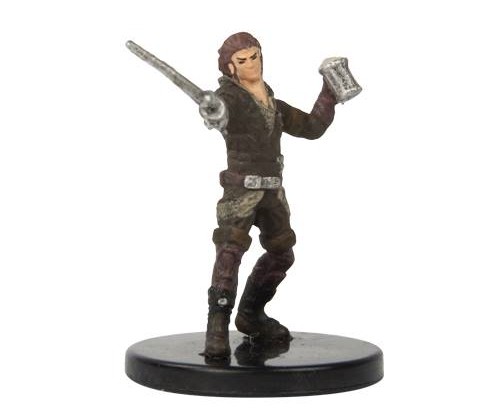 While you can purchase the figures individually from Pazio, it is a better deal to go with the blind packs from your FLGS.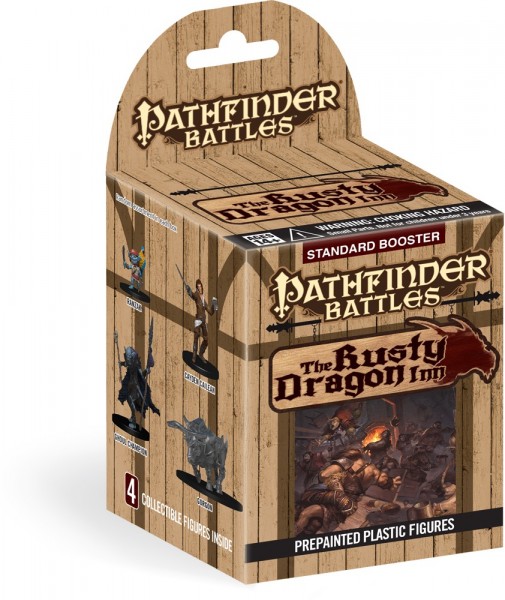 Featuring friends and foes from the world of Golarion, the Rusty Dragon Inn expansion introduces 51 unique figures for your Pathfinder Battles miniatures campaign. Offered in 8-count bricks, each Pathfinder Battles: Rusty Dragon Innbooster contains one Large figure and three Medium or Small figures.

Pathfinder Battles: Rusty Dragon Inn miniatures come in two product configurations, the Standard Booster and the Standard Booster 8 Ct. Brick.

FOUR-FIGURE BOOSTERS! Pathfinder Battles: Rusty Dragon Inn Standard Boosters contain 1 Large figure and 3 Medium or Small figures
Pathfinder Battles: Rusty Dragon Inn Standard Bricks contain 8 Standard Boosters (32 figures total)
Pathfinder Battles: Rusty Dragon Inn Standard Cases contain 4 Standard Bricks (32 Standard Boosters, 128 figures total)

Purchasers should get no to very few duplicate figures in a brick. Buyers who purchase factory-sealed cases should get a nearly complete set of figures. (As with any randomized product, collation is not guaranteed.)

Subscribe to our newsletter!

Get Tabletop, RPG & Pop Culture news delivered directly to your inbox.
The Rusty Dragon Inn – where the drinks are cheap, sheets are clean and the fights are dirty!