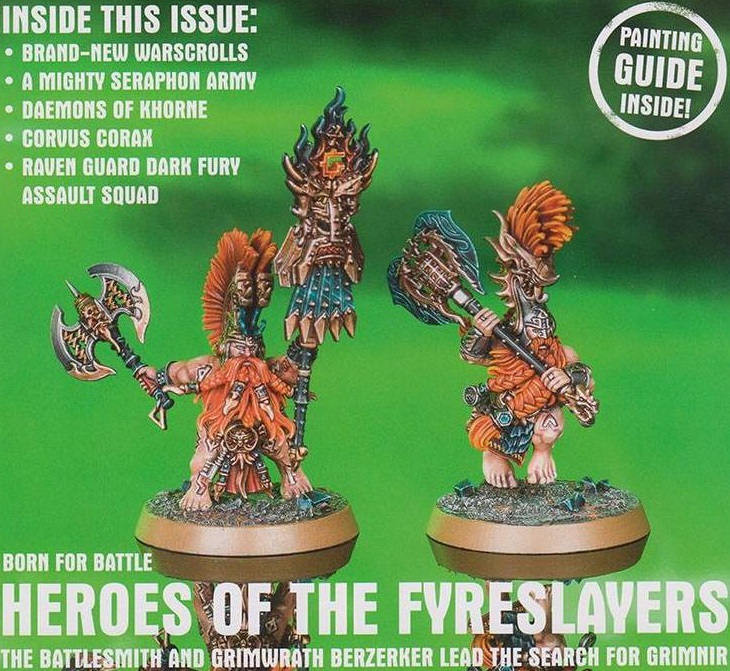 White Dwarf #104 pics have landed! Looks like the last few Fyreslayer Heroes are finally here – and a mysterious Chaos tease…
Games Workshop's latest White Dwarf #104 pics have been found – check out these two new Fyreslayer Heroes:
via Scanner 1-18-2015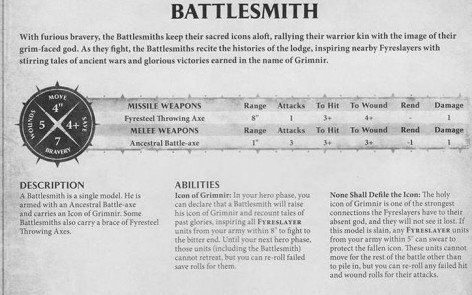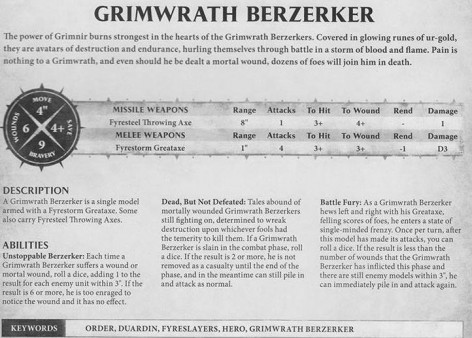 Here are some pics that were included in the Digital Edition: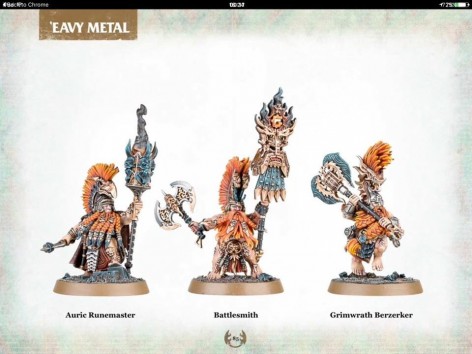 I'm really liking the Grimwrath Berzerker. For a single model that pose is pretty cool and I like the two-handed Axe look. He'd makes an awesome solo miniature! Also – read these closely: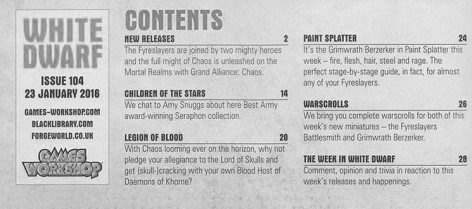 Anyone else notice that Legion of Blood Synopsis?
With Chaos looming ever on the horizon, why not pledge your allegiance to the Lord of Skulls and get (skull-)cracking with your Blood Host of Daeomons of Khorne?
What do you think they mean by "Chaos looming ever on the horizon?" – just a copy writer alluding to the fact that the "end of the world clock" is always minutes-to-midnight in the Warhammer Universe OR is a New Chaos Release ACTUALLY on the horizon?
Join the Discussion here: