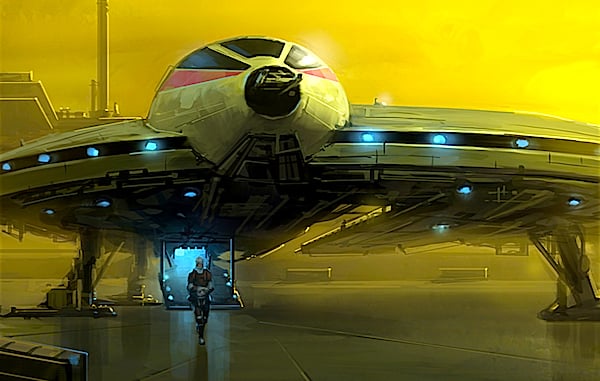 Some tasty images of the upcoming G1-A and the Jumpmaster 5000 pilots are doing the rounds.  Come see!
images  via FFG X-Wing forum
First up, here are the initial teaser component shots from both upcoming Scum & Villainy products: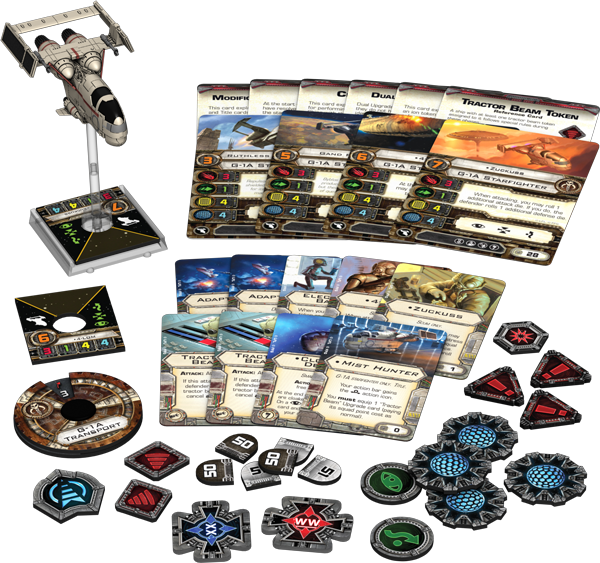 G-1A Starfighter Expansion
Jumpmaster 5000 Expansion
Then we get today's new cards and pilot abilities: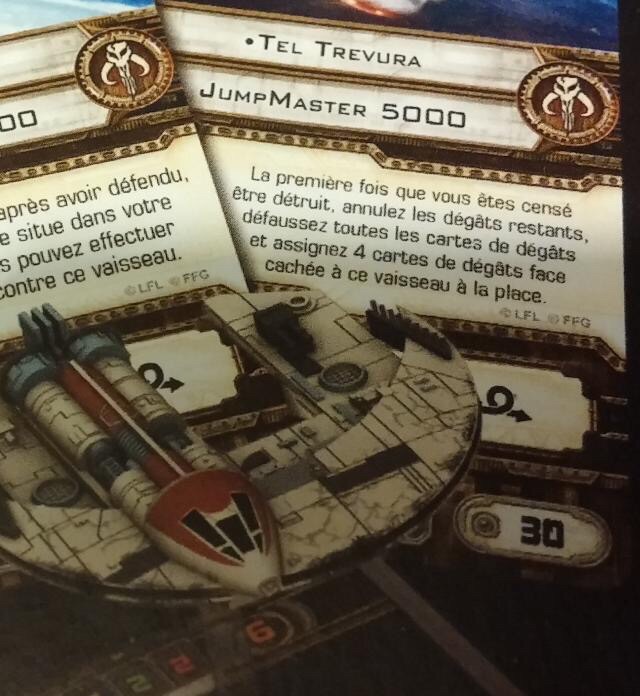 Tel Trevura(in French)
Tel Trevura:
Pilot Skill 7
30 Points
Ability: The first time you should be destroyed, cancel remaining damages, discard all current damage cards and assign four facedown damage cards to the ship.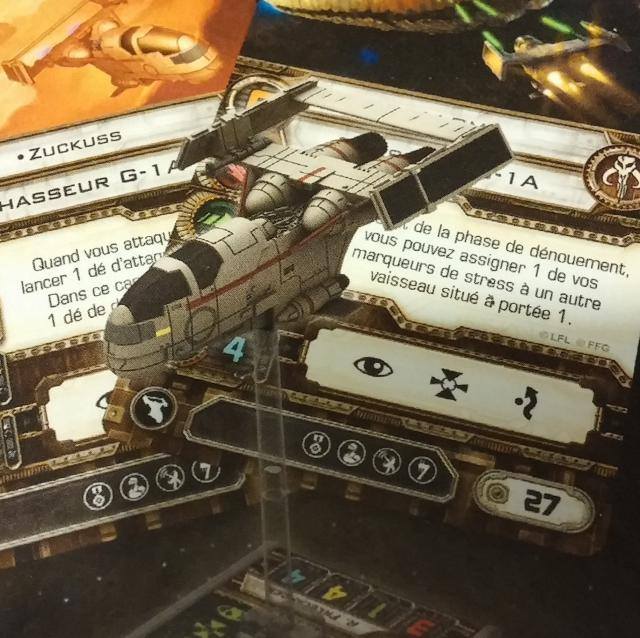 Zuckuss (left) & 4 Lom (right)
4 Lom:
Pilot Skill 6
27 Points
Ability: During the end phase, you may assign one of your stress tokens to another ship at range 1.
~Distributors say to look for these by the end of January.  What do you think pilots?