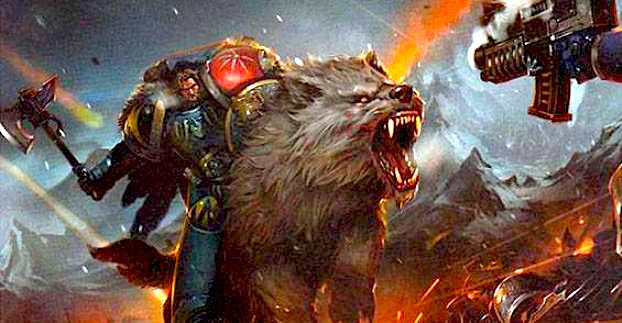 The new Space Wolves rules are doing the rounds in english this week! Come see this weekend's latest – today!
Via Scanner 2-01-2016
Dive in english speakers!

Weapons of the Wulfen! OOH magic ice claws that never melt!

Ii appears the "curse" has benefits…

So nice to put down the german-english dictionary… 
Ohh, I can already see the combos coming.  Get ready to run or form vehicle walls becasue these guys are going to get your lines turn 2 at the latest! My question is – where did they get all the new Space Wolves gear – these guys have been lost for 10,000 years.  If anything they should be roaring out of the Eye of Terror on beat up Jetbikes and Sicarans!
MAXIMUM OVERWOLF – ENGAGE!