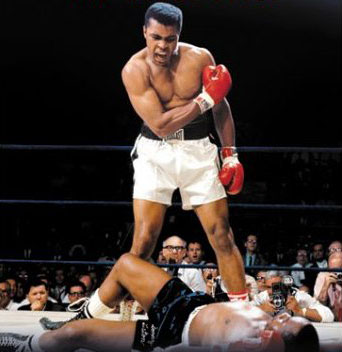 Goatboy here again and I survived the 2016 LVO. Today we look at the best 40K lists out there right now!
I had a great time as usually and really want to give a ton of thanks to Reece, Frankie, and all of the rest of the Frontline Crew who put on an awesome show. The event ran very smoothly even with 295 people attending.  I will say LVO is my favorite event to currently compete in and plan on coming each year they have it.  I actually did pretty well and will chat on it after I go over the top 2 lists.
For those living under a rock or in a basement somewhere the top two lists at LVO were both Eldar.  That's right all the naysayers were finally right when saying Eldar would dominate some of the bigger events.  It doesn't help that a recent FW update helped seal the deal with some pretty mean list upgrades for those pointy earred space jerks.  The overall was won by a nice Brit – Alex Harrison with the hotly contested 2nd place by last years winner Sean Hayden.  The top two places have some big differences with their lists but they pretty much did the same thing – move very fast and have a central rock unit that would help dominate match ups.
Let's look at Alex's list.  Ever since the new Eldar book came out – we all knew how powerful the Warp Spider unit was.  You mixed an extremely tough to shoot unit with insane movement potential and you have an option that would be a guaranteed choice in any other Army book.  Speed, movement, and board dominance is the key to Alex's list game and thankfully most events in the US only allow Warp Spiders to jump once when shot at.  Still even with this so called "nerf" these guys are just too good to believe sometimes.

Eldar CAD
Autarch Sky Runner, Jetbike, Haywire Grenades, Forceshield, The Path of Command
Windriders X 3, Scatter Lasers X 3
Windriders X 3, Scatter Lasers X 3
Windriders X 3, Scatter Lasers X 2
Warhost of the Pale Courts (From the FW Doom of Mymeara book) – Aspect Lord Shrine (means has to take – 3 Aspect Units of the same type) Craftworld Trait: Disciples of Vaul
Farseer, Jetbike
Warp Spiders X 5, Exarch
Warp Spiders X 5, Exarch
Warp Spiders x 5, Exarch
Vaul's Support Battery – Dcannon
Vaul's Support Battery – DCannon
Wraith Construct – Skatach Wraithknight, Deathshroud Cannon
Aspect host
Warp Spiders X 5, Exarch
Warp Spiders X 5, Exarch
Warp Spiders X 5, Exarch
Aspect host
Warp Spiders X 5, Exarch
Warp Spiders X 5, Exarch
Warp Spiders X 5, Exarch
Ordos Xenos Inquisitor (2x servo skulls)
How it Worked
I am not sure if I found the right detachment information – but that is the basic set up of the list.  With everything set up – he had 45 Warp Spiders that could hop around, battlefocus 6 every time, and shoot you with a pain in the butt gun.  You add in the powerful new Wraithknight with the 2 Hellstorm templates and you get a pretty good idea on how this army worked.  If it went 2nd there would be almost no way to keep him off of objectives.  You would think GW would have made a plastic version of the Warp Spider as that alone would be the most popular item sold.   I do wonder if the Decurions should be more limited as they can easily just copy and paste to oblivion.  Watching the games with this army was kind of a chore as Alex had to do so much during every phase as he jumped, Battlefocuses, and then jump packed away.  I really wish they had kept their roll doubles a Warp Spider dies as it would help limit some of this nonsense.  Still congrats to Alex for bringing the list we all groaned at when friends tried to tell use about it after the Eldar book came out.
Next up we have:

Sean normally brings weird lists that do odd things to opponents.  This time he came with a mixed Eldar/Dark Eldar army.  I have played against the Corspe Thief Claw formation a lot so I found this list not very "odd"  Sure it bucked the system with a lack of casting but in the end of the day it is still Eldar and full of the normal things that frustrate opponents as they feel like they can do nothing as your space jerks bounce around the table top.
Eldar CAD
Autarch
Windriders X 3, Scatter Lasers X 3
Windriders X 3, Scatter Lasers X 3
Windriders X 3, Scatter Lasers X 3
Warp Spiders X 5, Exarch
Void Shield Generator
Warp Hunter
Aspect host (See a theme here – this thing might need to be looked at)
Swooping Hawks X 8, Exarch
Swooping Hawks X 8, Exarch
Swooping Hawks X 8, Exarch
Corspethief Claw Formation
Talos X 5, Splinter Cannon X 5, Ichor Injector X 3
How it Worked
This one didn't abuse a Battlehost and instead just went with a strong CAD base and 2 Formations that can help it out.  The Corspe Thief Claw is a big bundle of muscle that can easily overpower a player in Maelstrom points as it wounds/kills units.  Its also very hard to get rid of fully so it sticks around, generates points, and gets business done.  The Swooping Hawks were a switch from the Warp Spider aggeddon you would expect and they were a great choice for removing any of those pesky Super Heavy Vehicles and other options that might show up on the table.  They are so fast that they can easily get anywhere on the table, throw out some grenades and take out your enemy.  The Warp Hunter throws out d3+1 Sorta D shots a turn that are barrage so he can easily snipe out important characters and other options across the field.  Sean normally forgoes any true Psychic prescience in his Eldar lists and instead relies on the strength of extremely strong and efficient rules.
Watching the last game was a bit of a chore as each player basically maneuvered around each other using their speed.  Both players had armies set up to Null deploy with either a protected based like Sean with the Void Shield plus Tough Corspe Thief Claw or Alex's ability to hide small biker units.  Right now high level of ITC play seems to be dominated by Null Deployment armies and I expect it to continue that way until the Maelstrom and other options for missions roll out when the Frontline crew looks at this new upcoming season.
Congrats to all the winners.  I ended up going 4 Wins and 2 Draws to keep my Grey Knights/Blood Angels/Ultramarine combo undefeated at ITC.  I took home best Grey Knight player which is always fun as everyone knows I am secretly Chaos at heart.  Look for a write up on my personal blog later on when I talk about the games and how unleashing a ton of Novas worked for me.  Thanks again to Frontline for putting on a killer show and thanks to everyone I got to chat with this weekend.
~What do you guys think of the lists the made it to the top!?