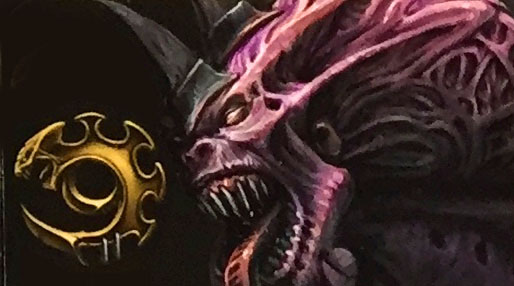 The Genestealer cult rules are here, and they are coming for blood!  Come see the newest faction to hit the grimdark tabletop!
via Fxeni, Dakkadakka 2-28-2016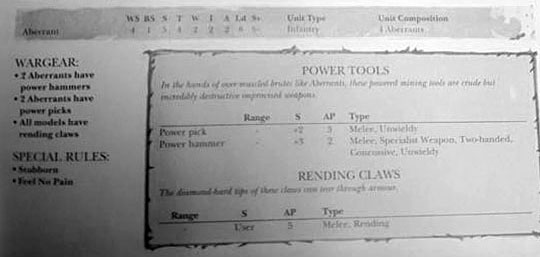 Brothers Aberrant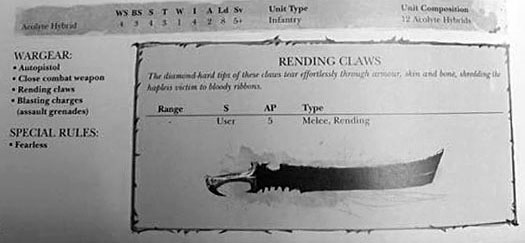 The Favored Disciples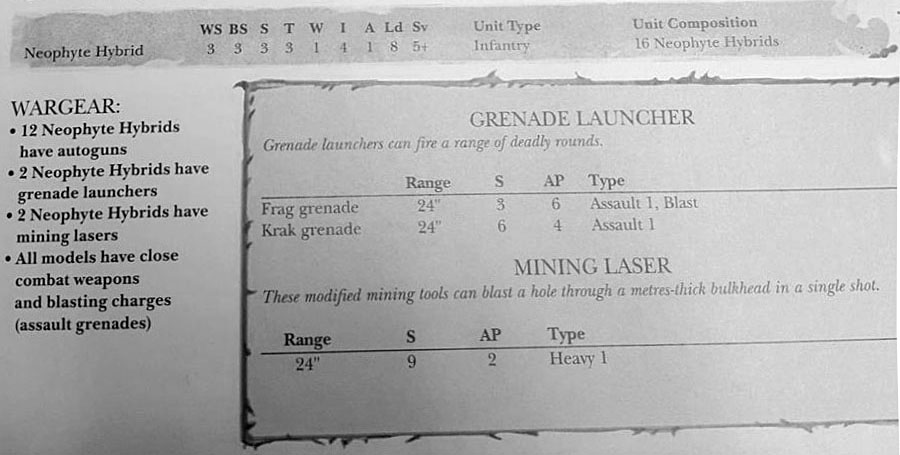 The Faithful Throng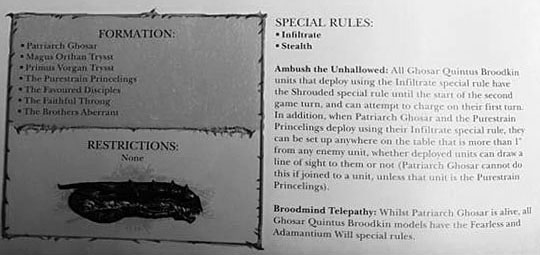 Ghosar Broodkin (formation)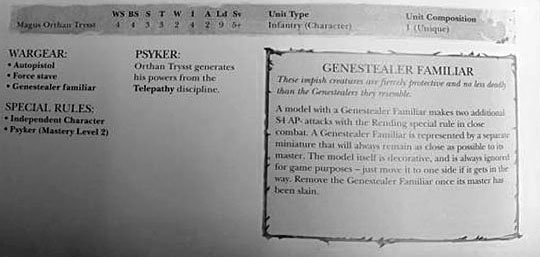 Magos Orthan Trysst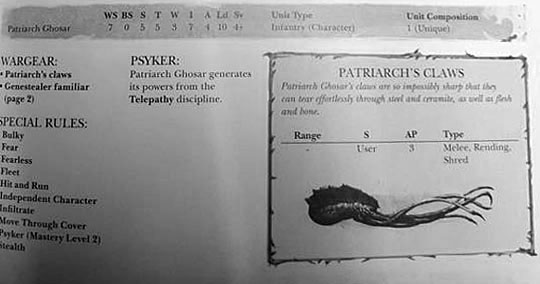 Patriarch (Yikes!)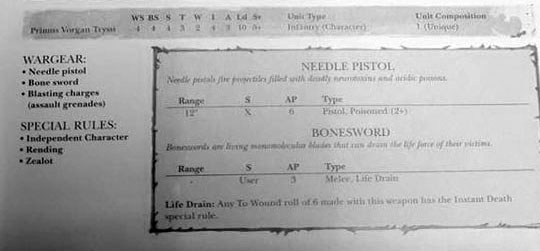 Primas Vorgan Trysst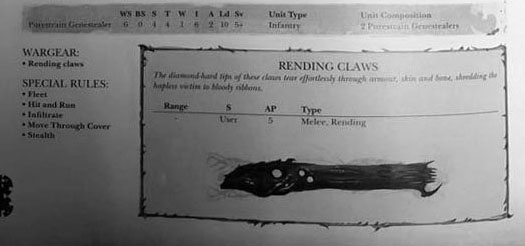 Purestrain Princelings (note: Stealth)
Note the widespread ability of the Genestealer Cult to deploy right in your face and go for 1st turn charges.  Just like facing a cult deep in thierown territory should feel like.  This is going to be one of the most divergant 40K armies out there.  Also, who knew mining lasers were so awesome!
Finally, note we have no info as of yet on the allies matrix.  The faction logo atop the full rules pages is related, but not identical to the Tyranids one.
Go Look, more images!
~ They're coming out of the walls and floors!!!