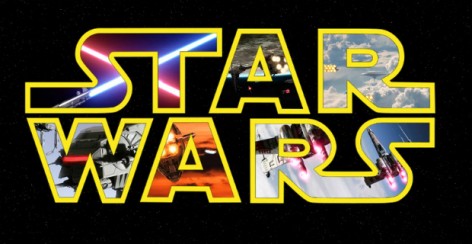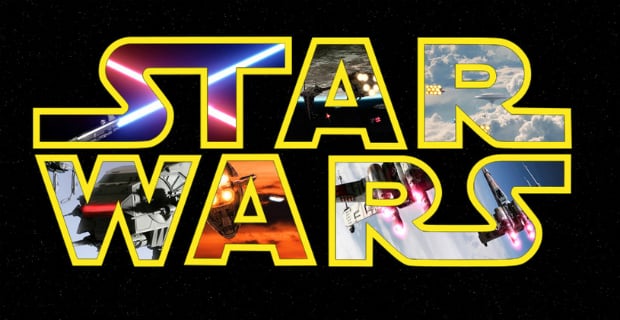 Check out all of the Star Wars news from this week – Episode 8, new toys, and more!
Star Wars: Episode VII – The Force Awakens is still in a few theaters if you want to catch that second or tenth viewing. If you haven't gotten in your first you may want to skip this article – it has some spoilers.
Principal shooting for Episode VIII started this week at Pinewood Shepperton. The project is a month behind schedule due to re-writes on the script. From CEO Bob Iger:
"There is no better way to propel this franchise into the future than producing quality products. Filming of Star Wars: Episode VIII, the next chapter of the legendary saga, has just commenced and it will be in theaters December 2017. And production of Episode IX, a 2019 release, has also begun."
Director/writer Rian Johnson joined the franchise in June of 2014 to ensure script continuity between The Force Awakens and Episode VIII. He got a head start on his shooting schedule by filming at Skellig Michael in Ireland last fall. He shared a couple of photos from the set on Twitter, which were removed within hours – not fast enough to prevent screen shots…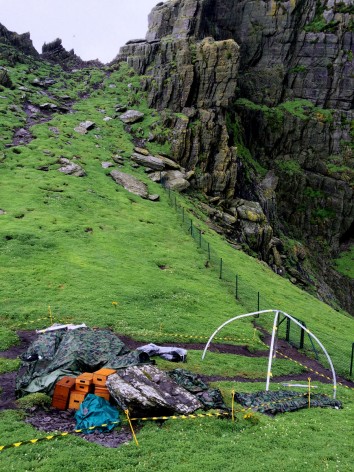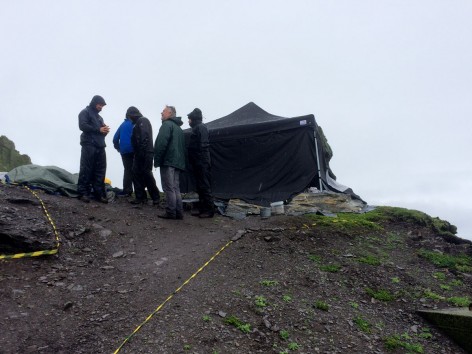 Abrams is not returning to the project, but a lot of the cast is – it's been confirmed that Gwendoline Christie escaped the trash shoot to reprise her role as Captain Phasma. John Boyega has mentioned that this shoot is more physically demanding, and that he's had to do a lot of training in preparation compared to Episode VII. Curious to see what they do with that hand injury from the last installment. Several actors have mentioned that the script is darker than the previous film, which follows a pattern that I hope they don't get sucked in to. Good will and excitement has been established, this is the time to divert into new territory.
We've got a chunk of time for news, leaks, and fan promotions before the next trilogy installment comes out. Right now I'm getting a bit antsy about the next release on the schedule: Rogue One. We're due for a teaser trailer soon and some more promotional materials as it's scheduled for December 16th of this year. There are a few character rumors out, but there's not a lot of official word.
On to the new toy front!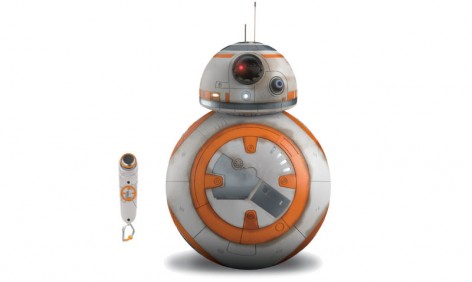 Your droid sidekick dream just came closer to reality. Spin Master previewed a new remote controlled BB-8 at the New York Toy Fair. It stands over 16 inches tall, and it responds to voice commands. It comes when called, and has a follow me feature that will cause the droid to follow your every move. No video promotion yet on this guy – I'll share it when I find some. Expected cost is $180 USD, or around £124.50.
What has you excited or worried about the Star Wars Universe right now?