Today we get more glimpses of the Curse of the Wulfen book. Come see the latest Wulfen and Chaos pics!
Via Captain Citadel 2-4-2016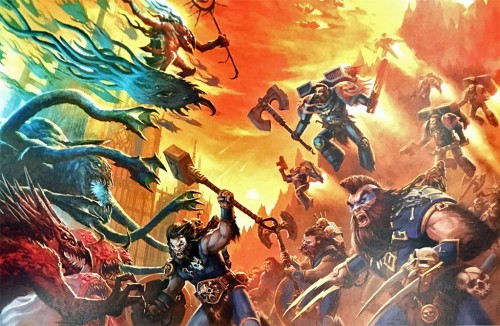 HOLY MOLY – It's Wolverine with a thunderhammer!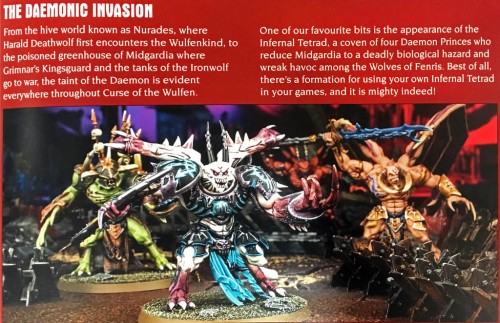 I bet they never tell future Daemon Princes about the chicken legs…
Well now we know what the previously mentioned Infernal Tetrad is (see below), which sounds a whole lot like the Tetragon of Darkness Formation from the Apocalypse days, but with Daemon Princes swapping out for Greater Daemons.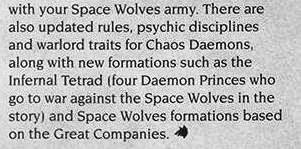 – So far we've seen Khorne, Nurgle and now Tzeentch Deamons. The Wolves have their hands full!