The Tabletop Spotlight is on VWars – a game of betrayal and blood!
Hello again BoLS Readers! When our friends at Dragon's Lair Comics & Fantasy busted out VWars for our next Tabletop Spotlight I was initially curious. I had heard of the book series and also seen the comic books (from IDW). But when Drake pitched this game as Betrayal at the house on Haunted Hill meets Pandemic, he had my full attention! Both of those games are very fun to play for different reasons – and both are Co-op games…at least to start.
If you've ever played Pandemic then you know how vital it is to work together as a team to stop those viruses. Only in this case the virus just happens to be Vampirism – and the virus is fighting back. Not just physically either. There is a political twist to this game too! The vampires are trying to garner sympathy from the general public. Because the virus isn't just spread by blood but by virus. So many of the vampires see themselves as the victim – and not the bloodsucking killing machines they have become. On top of that the players can be turned into the infected and now have to switch gears and try to help the vampire "victims" now. Et Tu, Vamp-eh?
There is a lot to this game as the vampires try to infiltrate cities & governments around the globe and spread the virus. So what are the humans to do? Well they are fighting back of course! The human players are trying to stem the rising vampire tide by attacking the outbreaks and putting down vampire rebellions. They are trying to get Martial Law declared in 6 cities before the vampires gain control and have enough sympathy on their victory tracks. It's a race against the clock – who will win? Guess you'll have to play to find out.
via IDW Games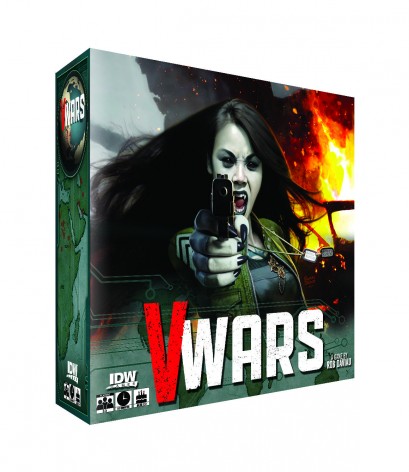 Designed by Rob Daviau (Risk Legacy; Betrayal at the House on Haunted Hill) and created by New York Times best-selling author Jonathan Maberry, V-Wars pits humankind against vampires in an all-out global war.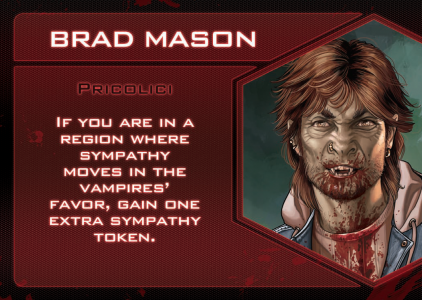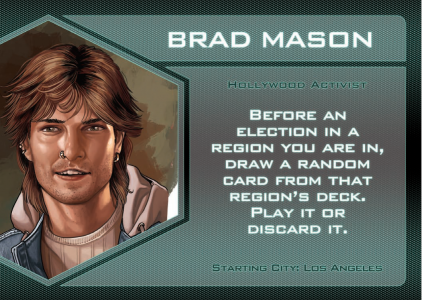 Scarier still, our most steadfast allies could change sides at any time, because this new breed of vampirism is spread not by bite but by virus, activating junk DNA in its victim, and converting them to vampire.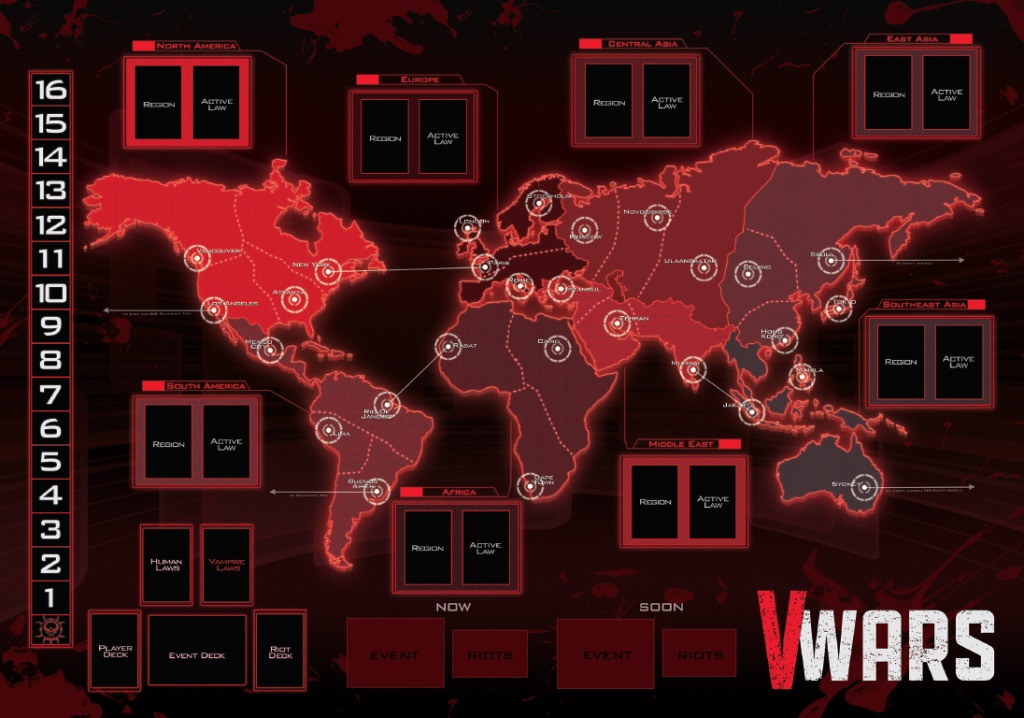 Take command of the included 120 highly detailed sculpted miniatures and battle to save the world, but be careful, players who fight by your side in one round may be at your throat in the next, because in V-Wars, the virus is always spreading.
You've got Red on you…