The Mystery of Games Workshop's #GW100 Solved?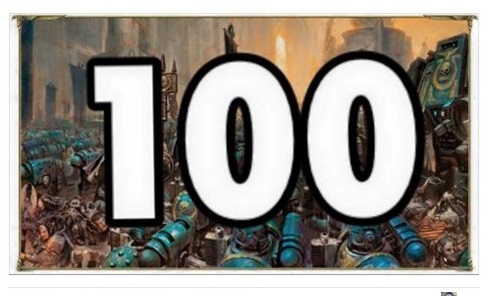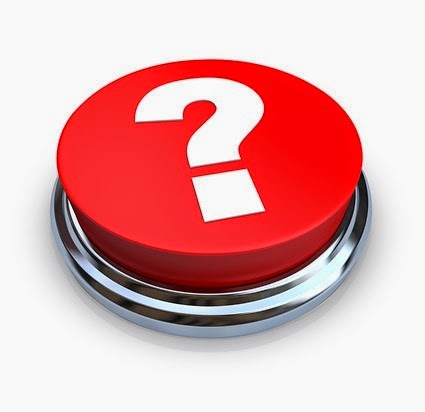 Trying to figure out what the heck this "GW100" is that's been floating around Facebook for the last few days? Well come see the latest!
For the last few days, a few GW stores in the United States have been drumming up a mini marketing campaign on Facebook called #GW100, but no one seems to know what it is other than it's happening in May.
via Games Workshop: Larwin Square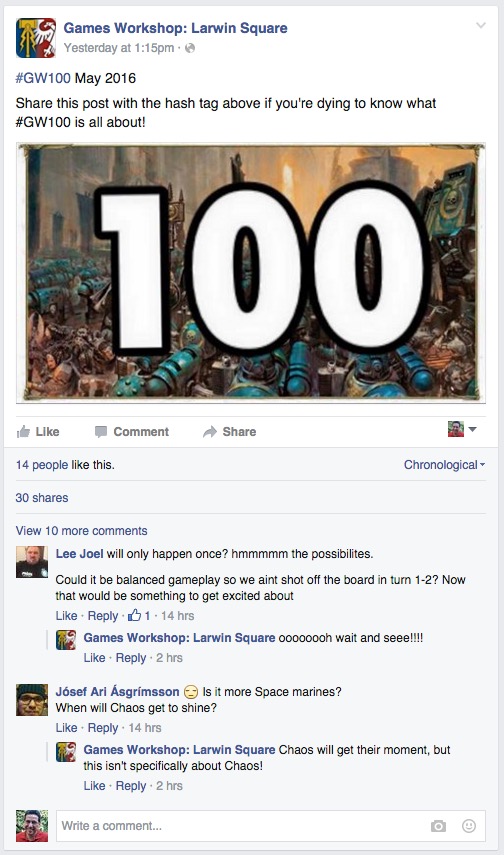 via Games Workshop: Freeway V
GW Larwin Square gets in on the action: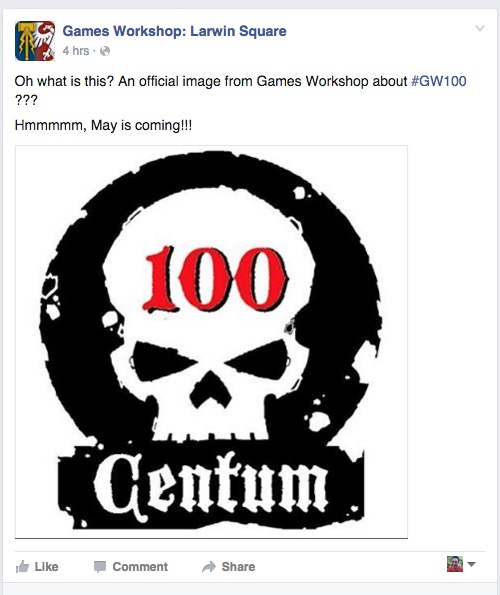 Well the mystery may have just been solved:
Via Scanner 2-5-2015
The #GW100 thing is their 100th store opening in North America. I hear that every store in that region will have a birthday or grand opening like celebration then.

Subscribe to our newsletter!

Get Tabletop, RPG & Pop Culture news delivered directly to your inbox.
Now after reading that I was very curious about if that was even factual or not. It appears according to one article I found from 2014, that there is a good chance around May of this year, the 100th store will indeed open in North America.
Quoted From Sept 2014: The number of Games Workshop stores in North America is down to 87, from 100 at the same time a year ago.  The company closed 23 stores and opened 10 in the year.  The company breaks out the number of stores in its new "one man" format; 63 of the 87 are "one man" stores.
According to Games Workshop in their 6 month report from last month, they have opened 22 stores worldwide just since May of 2015 alone.
We opened, including relocations, 22 one man store format stores and three multi man format stores in the period.
So theoretical math seems to support the notion, and these rumors, that in a 1-1/2 year period under their new CEO, Games Workshop will in fact hit the 100 store high water mark once again around May of 2016.
For the hobby, and Games Workshop, that is a Win-Win situation!
Happy #GW100 folks you deserve it!