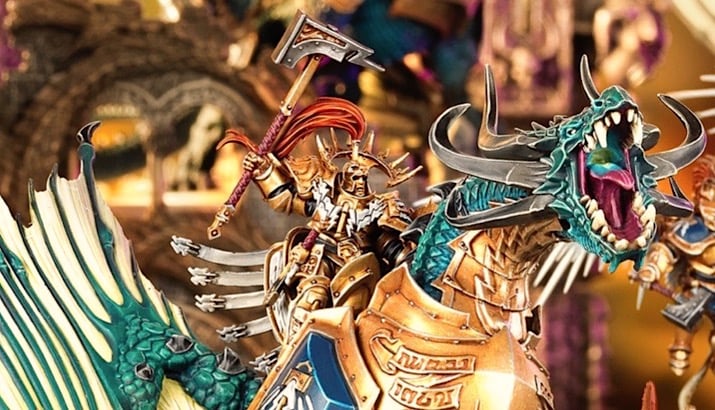 The Star Drakes are here – and you are going to like these rules (unless you worship Chaos). GO GO GO!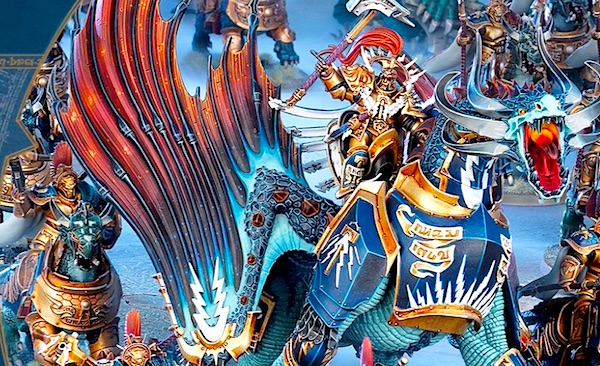 pics via Scanner:
First off we see the "standard" model: a Drakesworn Templar

Next up is the big hero version: a Lord-Celestant on Stardrake
Ok, so on the templar you get the rules for all four weapons options.
Cavernous Jaws just eats models whole and can do it multiple times a turn!  SO AWESOME!
For the Lord Celestant, the Lord of the Celestial Host will buff up your entire Extremis Chamber force on the table. (so buy a LOT of them)
The new kit will cost $140 and goes on advanced order March 19th.
Go look, MORE PICs!
~ Yeah – this thing takes models off the table like an Age of Sigmar titan!