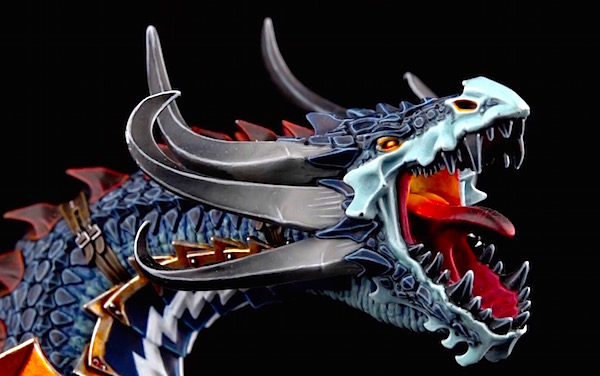 The Stormcast Eternal Star Drake is here in the round. Can you feel the electricity in the air? Here's what we think.

via Games Workshop
Hey – GW has kicked out the new centerpiece model for the Stormcast Eternals – and not a moment too soon!  First let us take a look at the new model and compare it to last week's Dracothian Guard: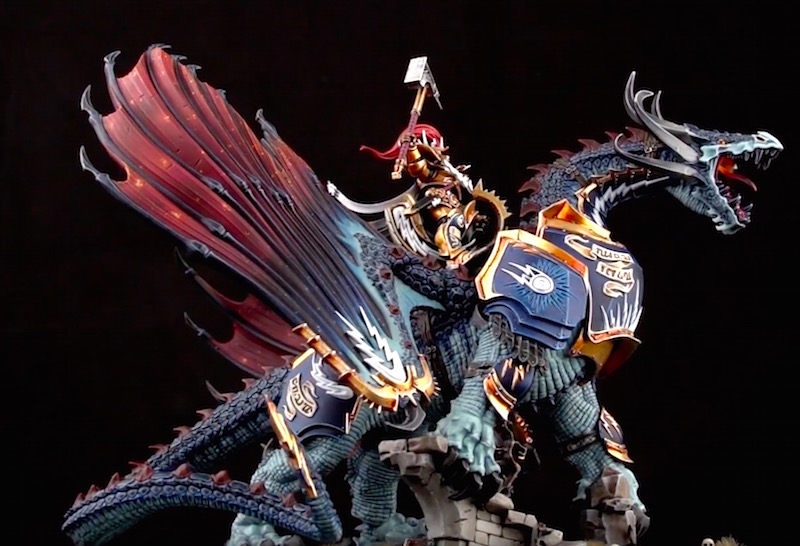 Sigmar's electric Dragon – right side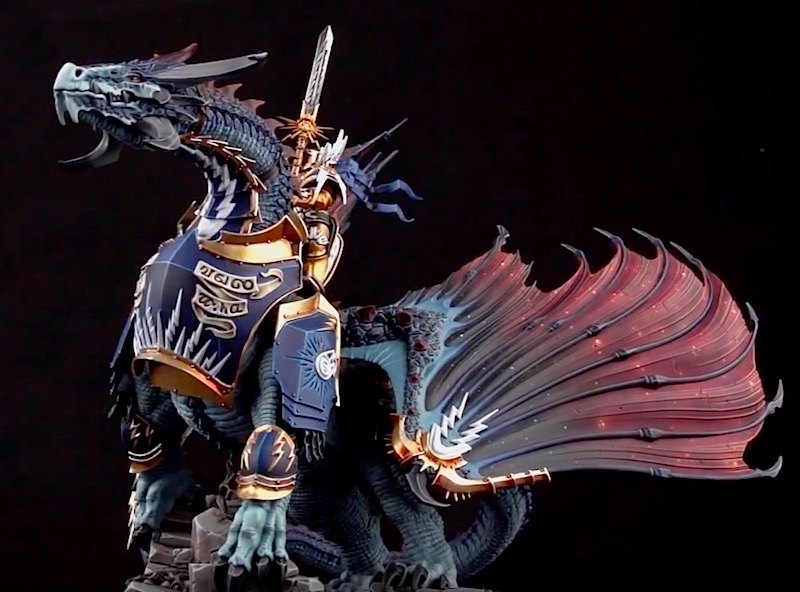 Sigmar's electric Dragon – left side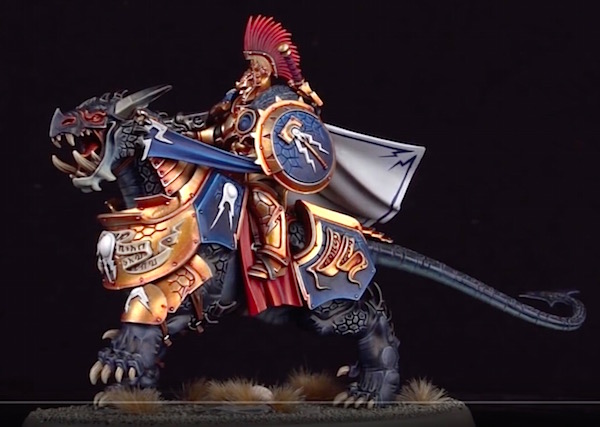 and little brother
The Star Drake
Ok, ok, ok I was wrong, a little.  In the round it looks much better.  It certainly has the heft of Archaon, but visually feels smaller due it's ground based wing-down pose.  The long tail helps a lot to balance out the design and the wings are fairly large.
But that takes us to the wings – which are just …odd.  The anatomy, scale and detail of the model are great – no issues there.  The Stormcast Eternal faction now has something giant and scary to put on the tabletop. Can we all agree that the Celestant Prime's model was not quite up to snuff compared to other big badasses in the Age of Sigmar?
My issue is the posing, the "waddling" forward legs, and in particular the wings.  Yes it's neat to see a dragon on the ground with its wings tucked back – not something you see regularly on minis.  But then again, I don't think modeling an Ogre Stonehorn holding up it's leg to pee would be a great idea either.  Sure they do it at some point, but that's not the moment I want my centerpiece model to represent.  The Star Drake is a perfect model for the plastic flying base and some type of "airborne electric strike" posing.  Why GW chose this position is beyond me.
I do give them credit for tying it into the Dracothian Guard design so strongly.  Those two designs mesh perfectly – kudos on that one.
Still – the wings – why???
3.5 out of 5 stars
What is your take on the design of the Star Drake – cool or awkward?