CoolMiniOrNot and Game Designer Eric Lang are at it again – and this time they are tackling The Godfather!
CoolMiniOrNot is making you an offer you can't refuse – a new board game based on one of the greatest movies of all time: The Godfather.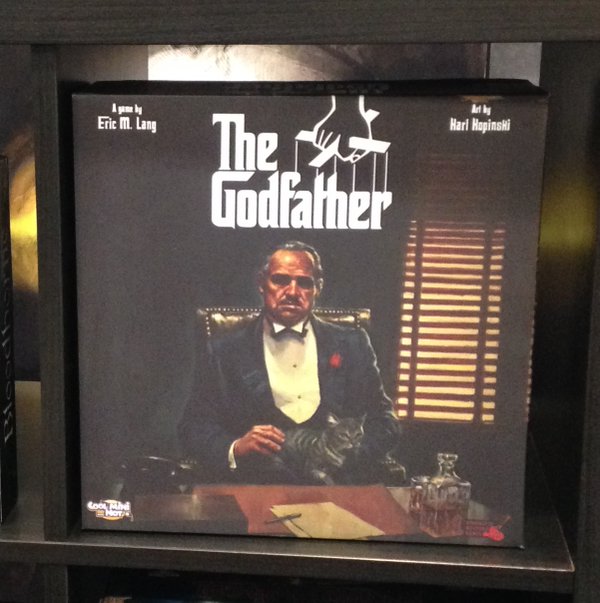 You may have heard me blabbing about Project Suitcase in the last many months. Here it is.

Godfather is a standalone big box board game from @CMONGames, with great minis (obviously); 3-5 players, about 75-90 minutes.

Godfather: The Board Game. Thugs on a map. Streamlined, confrontational "worker placement with murder and intrigue" Greatest movie ever.
A Big Box Board Game with worker placement, murder & intrigue? And it happens to be based on The Godfather? Yes. Yes, please! The setting of The Godfather is perfect for this type of game because the mobster genre has so much to work with. It makes sense that if you're a mob boss you're playing the higher-level game of placing your workers where need them. I can't wait to see what else CMON has in store for this game. I'll be sure to keep my eyes open for any Kickstarter campaigns they launch!
You wanna be a Mobster? Fahgettaboudit!