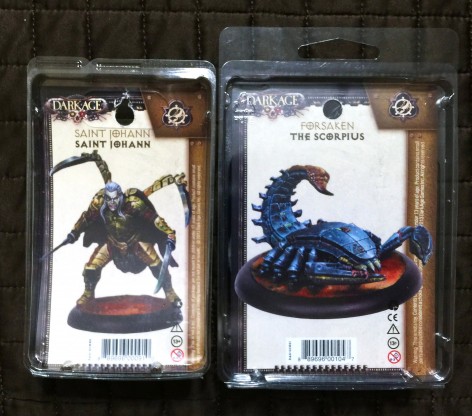 Another month and another new Saint for Dark Age. It's time to check out Saint Johann.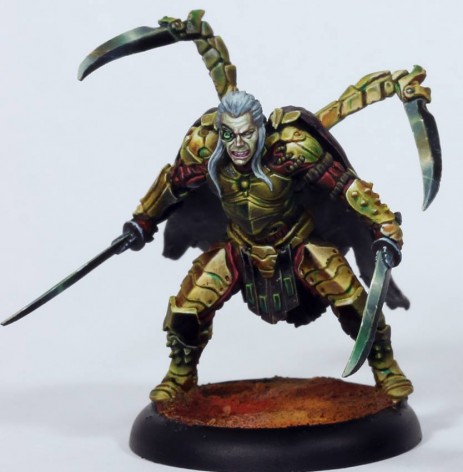 First up, a tidbit of Johann Lore for those of you unfamiliar with Dark Age. Despite being a Forsaken model for game purposes, Johann is one of their biggest enemies. The Forsaken is a faction that's big on religion. Grafting (cybernetic augmentation) is a big time sin for them. They see it as a perversion of the human form – god's own image. Those big robotic spikes sticking out of Johann's back are a good indicator that Johann has his own ideas about grafting: the kind of ideas that would get a saint excommunicated and banished along with all his loyal Forsaken followers. Johann has made new allies with the Skarrd, who have no objections to using his Grafting arts.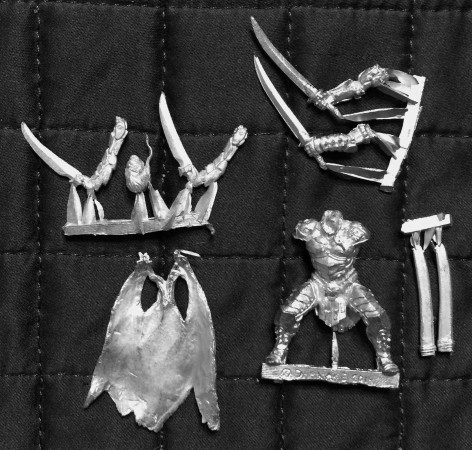 It is a fairly complicated kit for just one guy, with a total of nine pieces. I often wonder why they bother with sword hilts on models like these. No one ever uses them. I don't even think they bothered with them for the studio model. I can't seem to find them anywhere in that picture up there.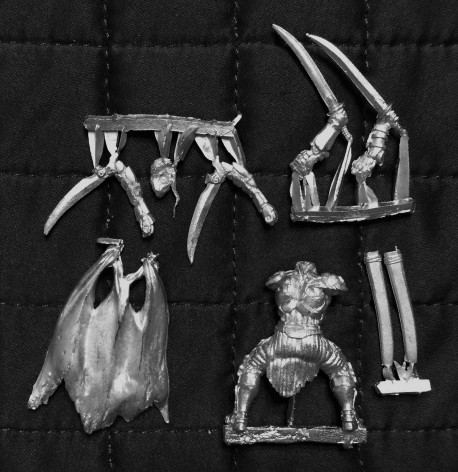 And here's a look at the other side.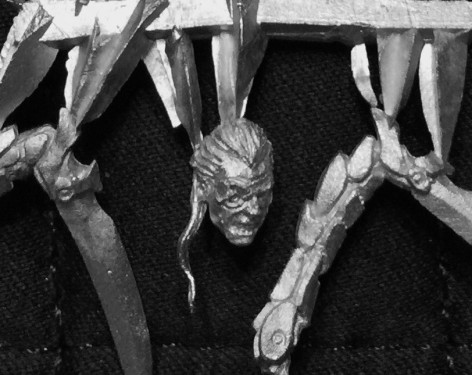 A close-up of the face.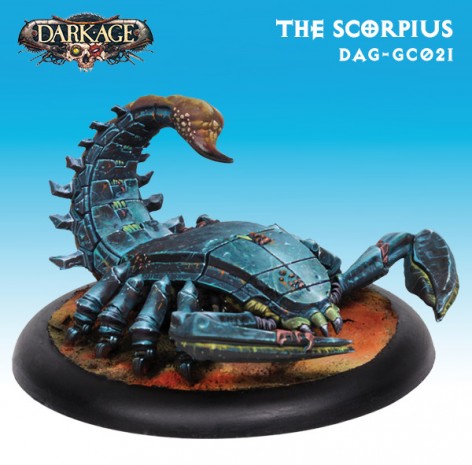 If you've been keeping up with Dark Age, you'll know that some of the coolest Forsaken models are the mounted Saints. The Scorpius was meant to be Johann's mount, but he went renegade before the two of them could meet. The Prevailer Council's scientists were unable to kill the monstrosity which eventually escaped. It's not entirely clear why, but the Scorpius found her way to her intended master.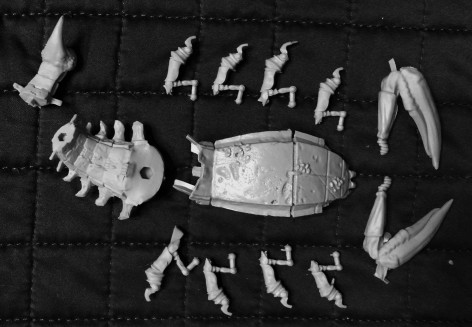 This big monster is only a slightly more complicated kit than Johann.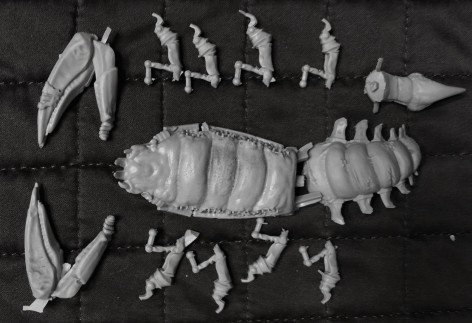 The underside has some cool details of its own around the face. Unfortunately no one will ever see it when its finished.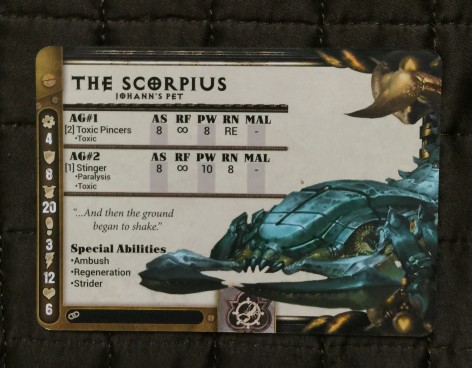 And because you guys often ask, here are the cards. Dark Age cards are good quality; sturdy with a glossy finish.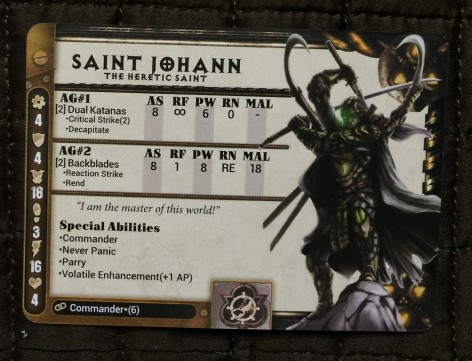 If you're interested in checking out the full rules for Johann and all his pals, remember all the cards and rules in Dark Age are free to download from the Dark Age home page.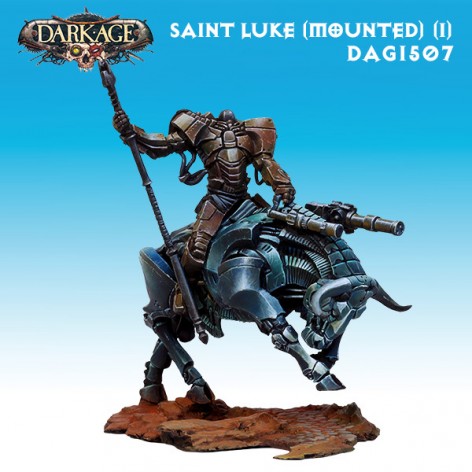 Mounted Saint Luke is the other new Dark Age release for the month of February. Not being a Saint Luke player I hadn't planned on buying this guy just to do an unboxing. Of course he sold out almost immediately so that didn't end up even being a possibility. Not surprising really given that Saint Luke has been a favorite for awhile. Maybe they'll have some more available for you by the time you read this. I can see a lot of Astartes players wanting to use the bull as a "bike" for the Iron Warriors, Minotaurs, or other home brewed chapters.
~Hope you enjoyed the article! Who's been playing Dark Age lately?