Geekery: Life Sized TIE/FO!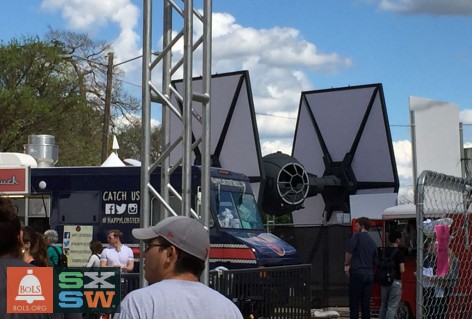 Look at what Disney and the folks from Project X-1 brought to SXSW Interactive!
As most of you know, Disney is releasing Episode VII on BluRay next month. For those that don't…
To celebrate the release Disney landed a TIE/FO in the middle of SXSW Interactive with some of the nicest Stormtroopers you'll ever meet to guard it…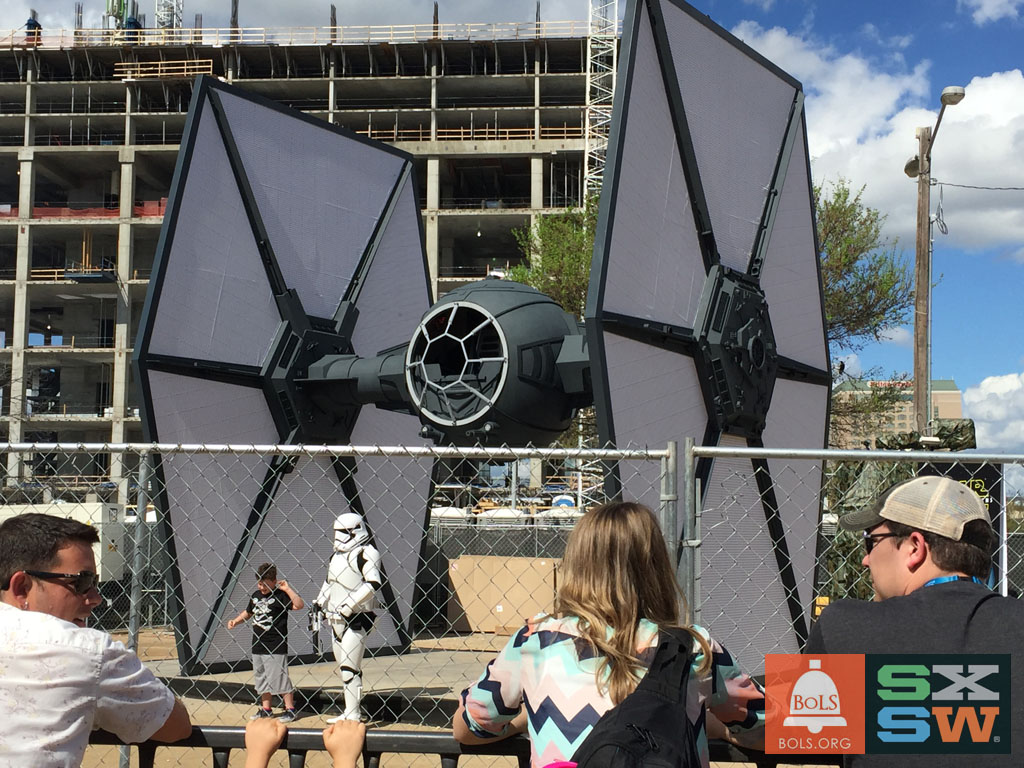 This full scale fighter was conceptualized and built by Project X-1 – a dedicated group of Empire fanatics that also has a classic TIE and a TIE Advanced X1 in their hangar. It was amazing to be around a ship of this scale – just a green screen away from being in the movies!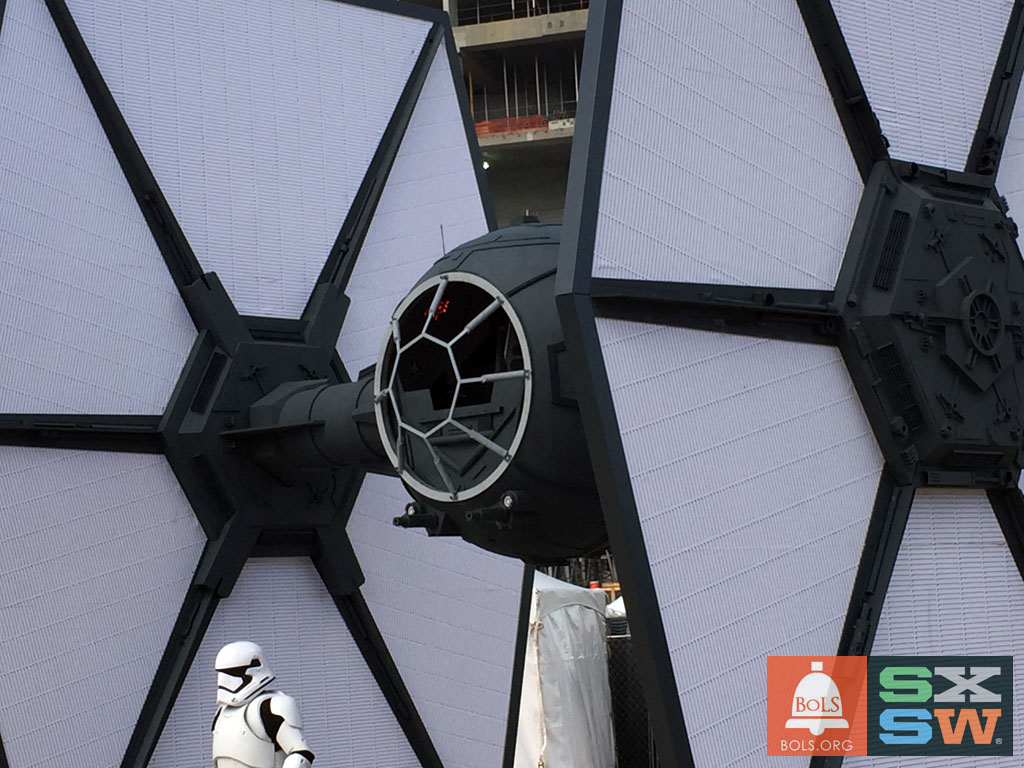 Project X-1 is part of the 501st Legion, a worldwide organization of Imperial costumers. They regularly lend their talents and time to charitable organizations such as The March of Dimes and Toys for Tots.
An aspiring Storm Trooper on patrol…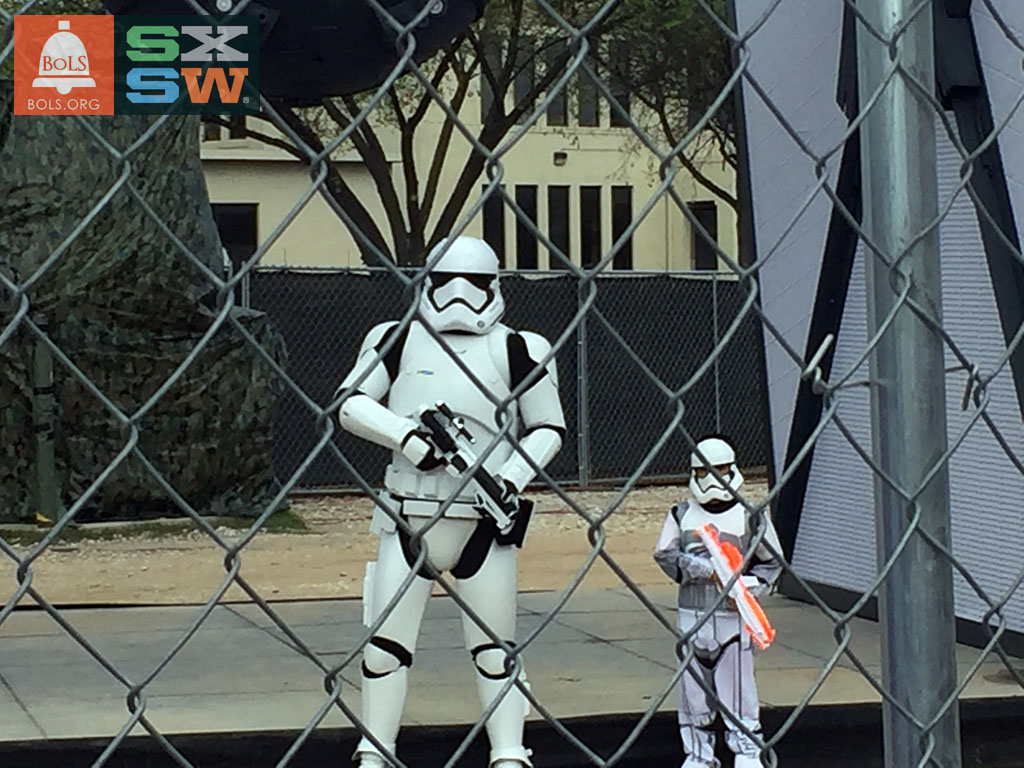 Subscribe to our newsletter!
Get Tabletop, RPG & Pop Culture news delivered directly to your inbox.
I couldn't resist getting in on the action…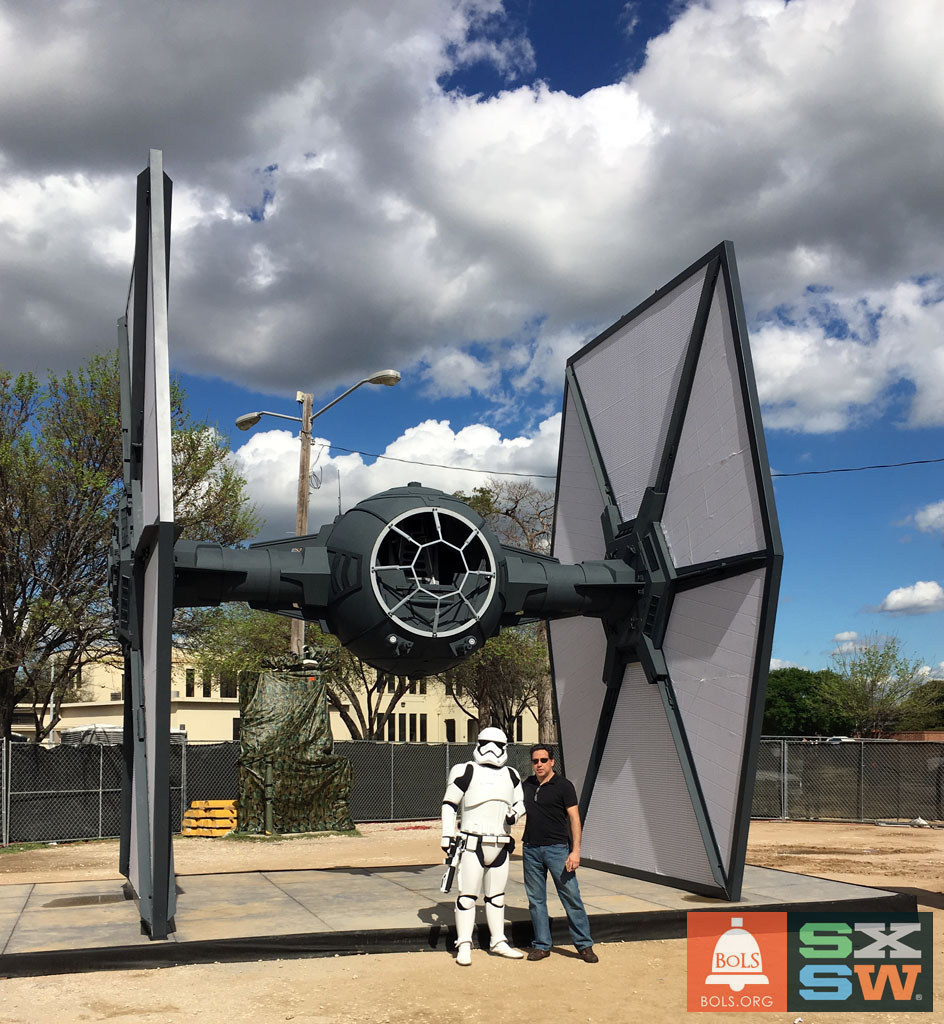 I think we're going to need a bigger battle mat!
For more of BoLS at SXSW – and more behind the curtain pics: