Geekery: NASA Blasts into the Retro-Future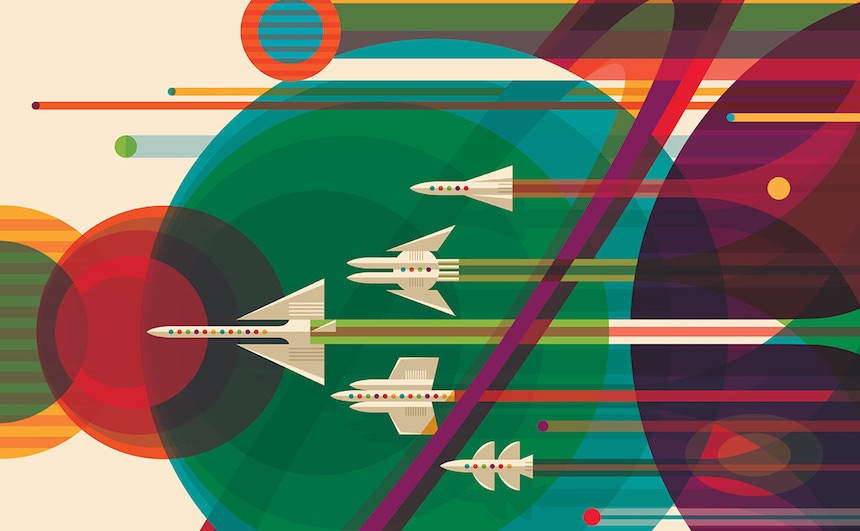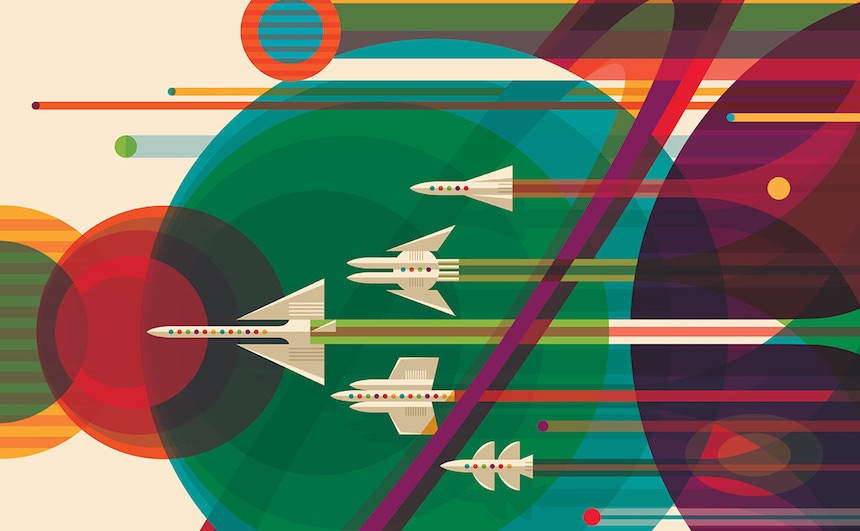 Space exploration meets high design in these fantastic, free posters!
In the 1930s and 40s the WPA commissioned artists to create posters that advocated travel to national parks and other destinations throughout the states. NASA's Jet Propulsion Laboratory has released a beautiful set of posters in that vein… promoting travel to other planets.
Imagination is our window into the future. At NASA/JPL we strive to be bold in advancing the edge of possibility so that someday, with the help of new generations of innovators and explorers, these visions of the future can become a reality. As you look through these images of imaginative travel destinations, remember that you can be an architect of the future.
The posters look at the Mars Exploration Program as the past to be revisited…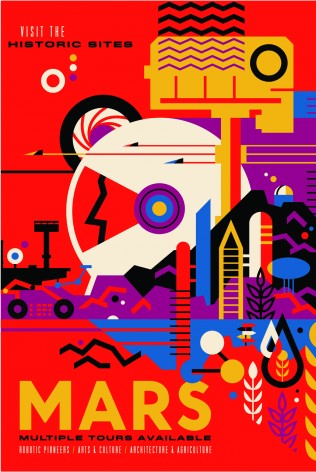 Titan's bodies of liquid methane as seas to be sailed…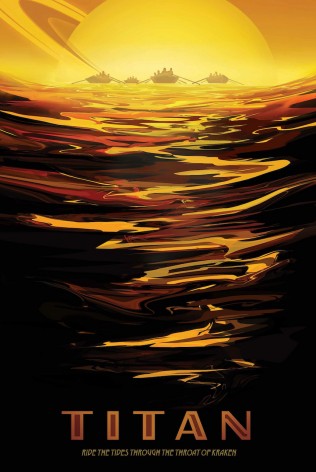 Enceladus' cold geysers as a marvelous site to see…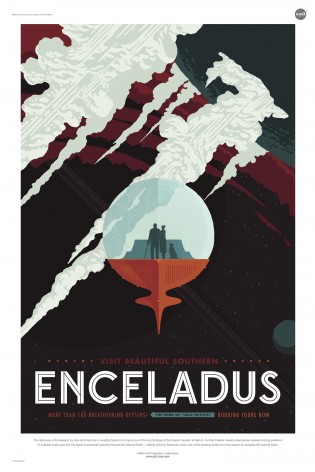 And in celebration of Voyager's gravity propelled exploration of Jupiter, Saturn, Uranus and Neptune…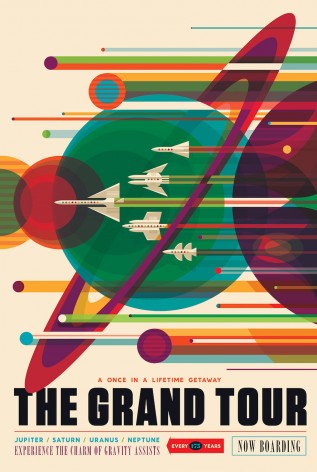 Subscribe to our newsletter!
Get Tabletop, RPG & Pop Culture news delivered directly to your inbox.
These wonderful images are available for free and are perfect for your desktop or wall (full size files print at 20×30 inches). Download them here and last year's exoplanet deco style set here.