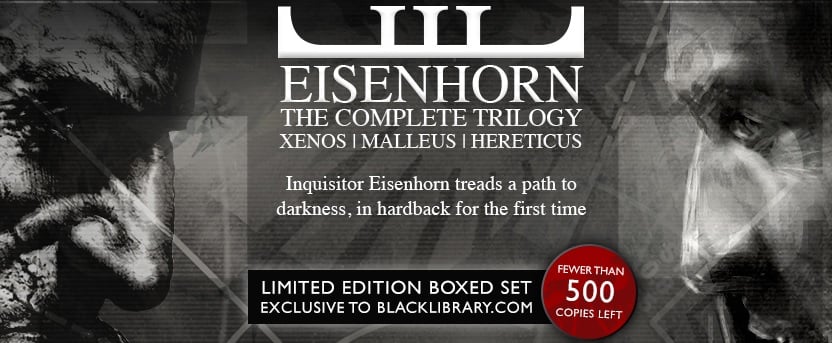 Black Library has a new Limited Edition Boxed Hardcover Set for The Eisenhorn Trilogy.
There are only 800 of these limited boxed sets out there and now there are fewer than 500 left! If you're a collector or looking for something for a fan of the Warhammer 40,000 universe this is a perfect gift. Eisehorn is one of the iconic books for the Warhammer 40k and on many fans "must-read" lists.
via Black Library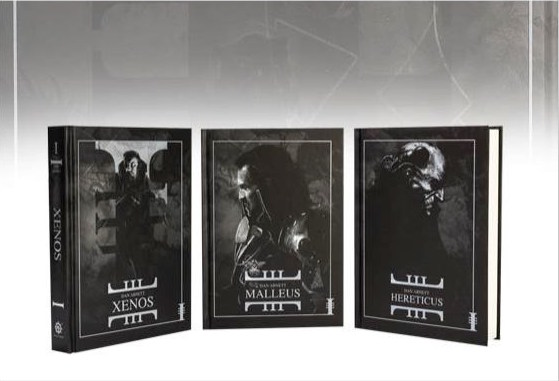 A limited edition boxed set

Inquisitor Eisenhorn investigates the infernal workings of Chaos and gets drawn into a terrible conspiracy in the complete trilogy from Dan Abnett.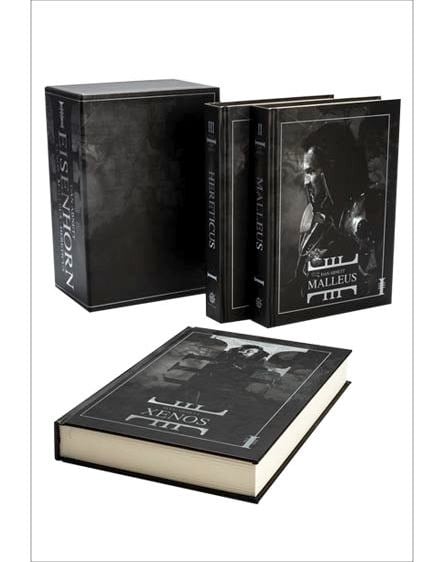 THE STORY
Inquisitor Gregor Eisenhorn is an Imperial inquisitor, one of the tireless defenders of humanity. With his warband he scourges the galaxy, walking in the shadows of darkness in order to root out heresy. When that heresy is found to infiltrate the hierarchy of the Imperium and the Inquisition itself, Eisenhorn must rely on himself alone to deal with it – even if it means making deals with the enemy and compromising everything he has ever believed in.

Written by Dan Abnett.

This boxed set includes the novels Xenos, Malleus and Hereticus. Each is a lavish hardback and they are gathered together in an exclusive collectors' box.

READ IT BECAUSE
It's the whole classic trilogy that remains top of many Warhammer 40,000 fans' must-read lists – and now it's in a deluxe hardback boxed set.
It boils down to $25 for each "lavish" hardback book and the slip case. I'll leave it up to you guys to decide if you think that's a good deal or not.
Black Library – Keepin it classy!