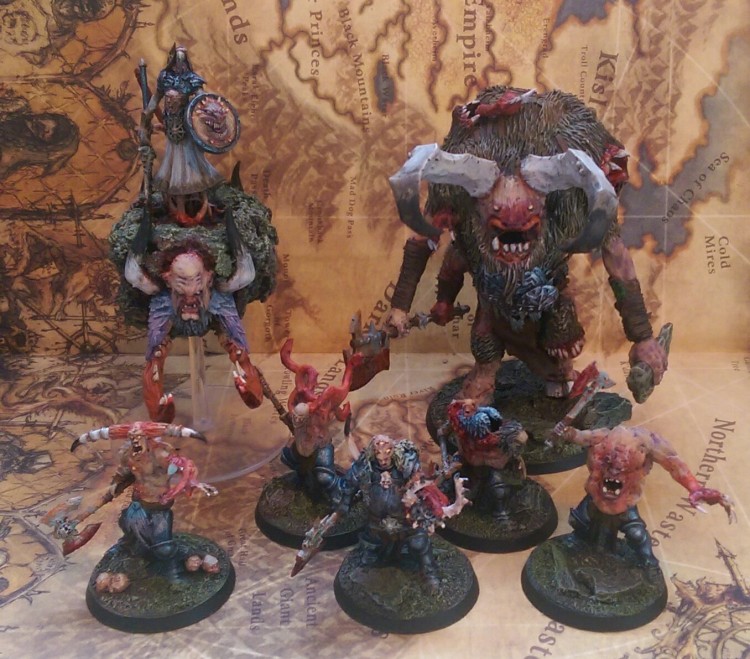 Halfway mark reached and I've soon got a playable warband!
Hi! I'm Tommy from the blog bigbossredskullz. I'm also on Facebook. Here's what I've been doing the last week
Hurvald Windblade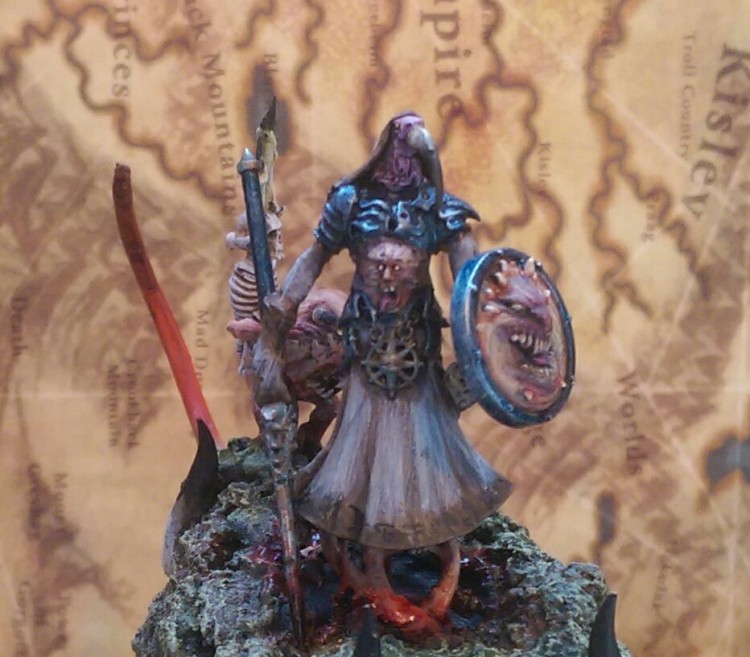 Very happy with the end result if I can say so myself!
More pictures and a little story on this trio here.
Dragon Ogre #1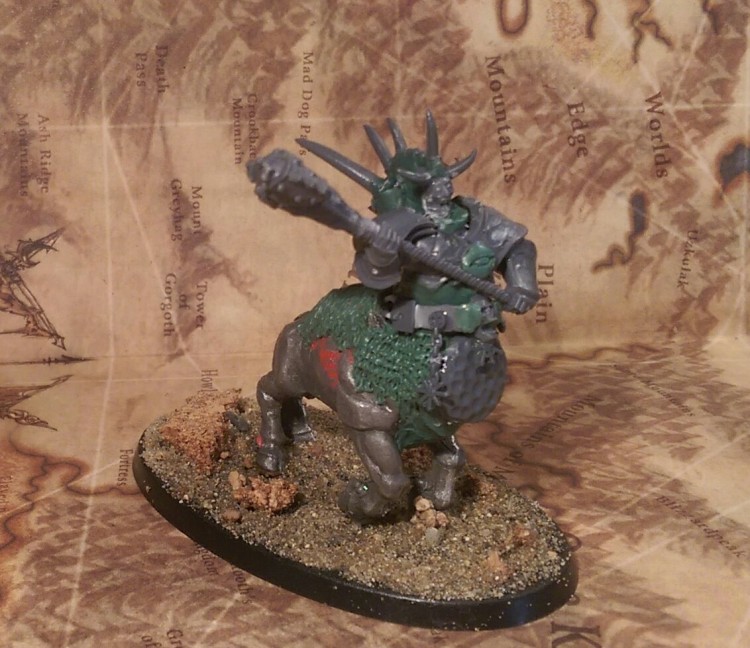 First dragon ogre ready for a basecoat.
More pictures and an explanation on why I made it like this here.
That's it for this week! Make sure you check out my blog regularly, I update several times a week!
Next week it'll be more dragon ogres, some chaos spawns and hopefully some paint on the chaos ogres.