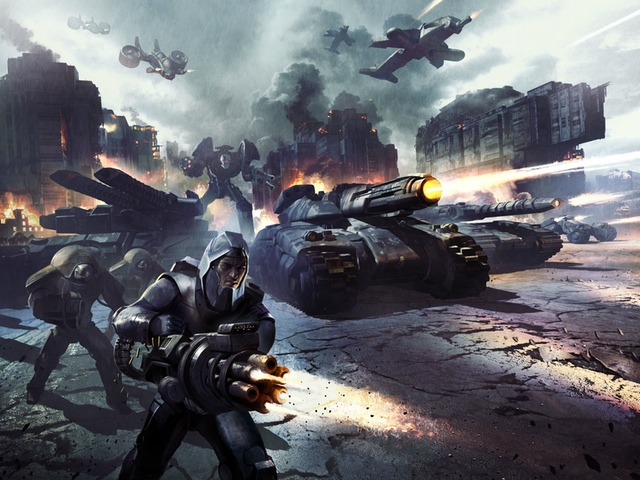 Collins Epic Wargames has partnered with several miniature manufacturers to bring Polyversal to Kickstarter.
Hopefully you 6mm wargamers didn't blow all your money on the recent Age of Tyrants Kickstarter, because Collins Epic Wargames is looking to crowdfund the Polyversal mass combat game system. And even if you are broke then you still have plenty of time because this campaign will be going on until the end of March. Unlike many miniature games that come to Kickstarter, this campaign actually isn't about making minis; Polyversal is merely a game system. To emphasis this, Collins Epic Wargames has partnered with Hawk Wargames, Dark Realms Miniatures, Brigade Models, Microworld Games, Plasmablast Games, and The Phalanx Consortium as examples of companies that create suitable 6mm miniatures for this near-future sci-fi mass combat game.
Polyversal's mechanics are based around hexagonal tiles that double as both stat cards and a chain of command system. You'll create battlegroups under the command of one unit by arranging your hexagonal tiles around their commander's tile. Once you learn the game's basics then all you'll really need are these tiles, since pretty much all relevant data is printed on them. Dice rolls are handled with a single roll of three polyhedral dice, with this one roll determining hits, saves, and damage. Collins also promises an extensive unit creation system that allows you to make your own stat tiles if you want to include specific 6mm miniatures from your collection. If you want to test the current rules then you can find some print-and-play files on the Kickstarter page.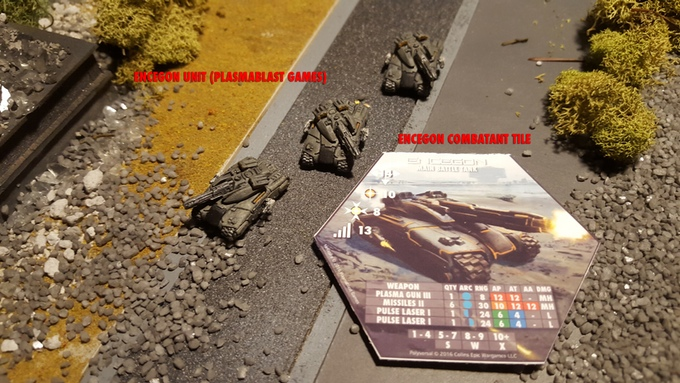 A copy of the rulebook will cost you $35, which is all you'll need if you have existing 6mm collections from games like Dropzone Commander. If you are still a newbie to the 6mm sci-fi world, there is a $125 boxed set that includes a ton of miniatures from Collins' partners in addition to the rulebook. There's some nice futuristic buildings on offer too if you want to add some more terrain to your 6mm urban battlefields.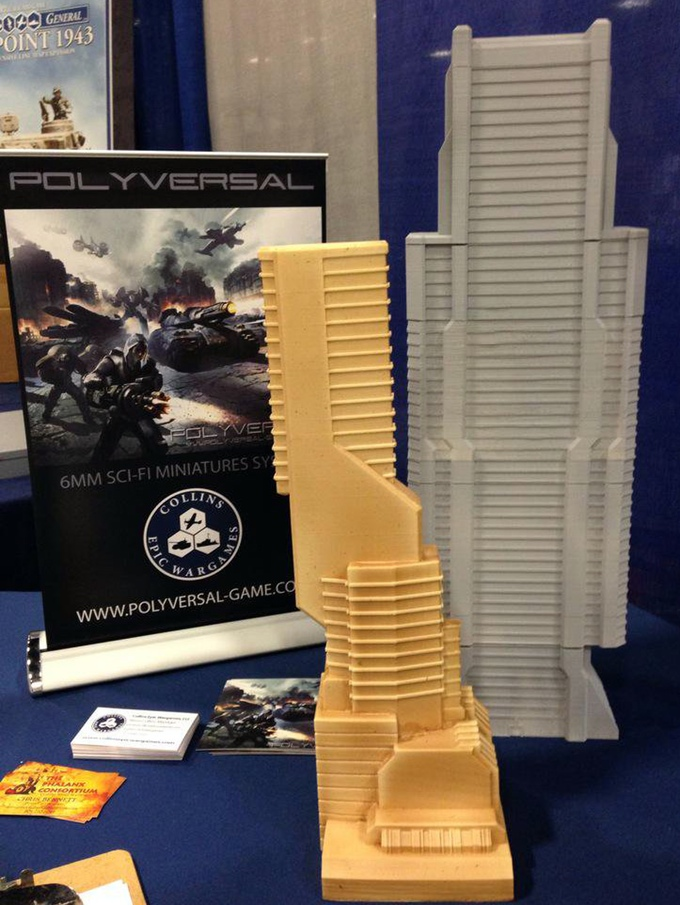 Anyone here play any 6mm wargames? Do you plan on grabbing Polyversal?