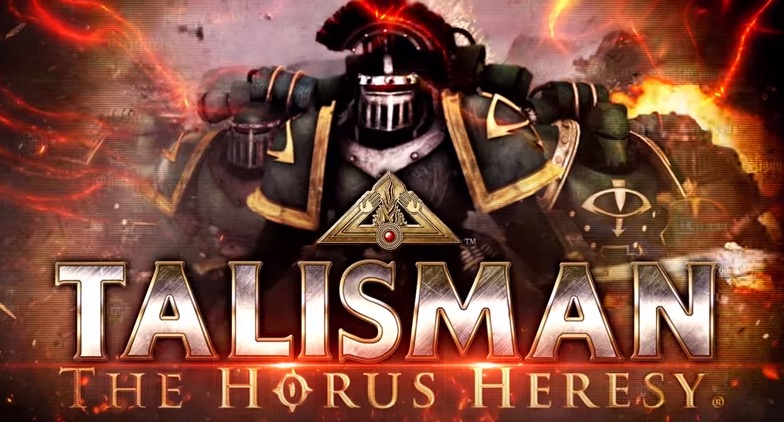 I got to play some rounds of Talisman Multiplayer and now I'm back to tell you what I think of Talisman: The Horus Heresy!
Hey BoLS Fans! It's AdamHarry and I'm back with my multiplayer follow-up and full review for Talisman: The Horus Heresy! Check out my First Impressions to get my initial thoughts on the game. I'll be referencing that article a bit so if you want to read that first to get up to speed go ahead. I'll wait.
…
Back? Great! Lets jump in!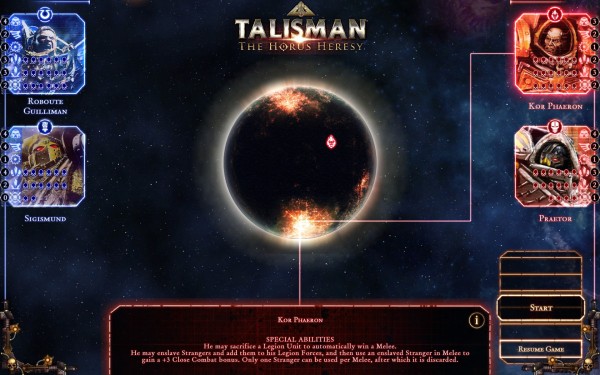 Multiplayer: It's a whole new ballgame…
One of the things I was very curious about after my initial review was how exactly this game stacks up in a multiplayer setting. Well let's just say that things tend to escalate quickly! I invited some friends over and we played on my TV – I hooked my PC up to the TV via HDMI – and we played an old school "Hot Seat" version of the game. You can play Multiplayer via steam but I wanted to talk to them about their thoughts as we played and take notes. This game is based on the board game so it wasn't a stretch to go from a tabletop to the TV with it at all. After we decided who would play which character we jumped on in.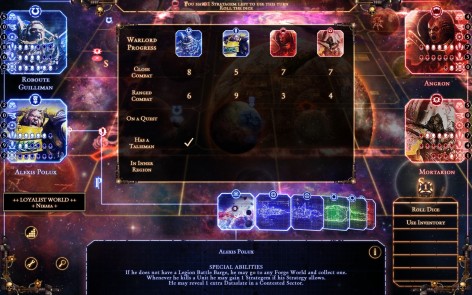 Here is a shot of the mid-game score sheet. We had two loyalists Primarch Guilliman and Polux vs the Primarchs Mortarion & Angron. It was kind of a 2 out of the 4 horsemen thing with "War" and "Pestilence" vs the boy scouts. But as fate would have it, the Loyalists were rolling hot that game…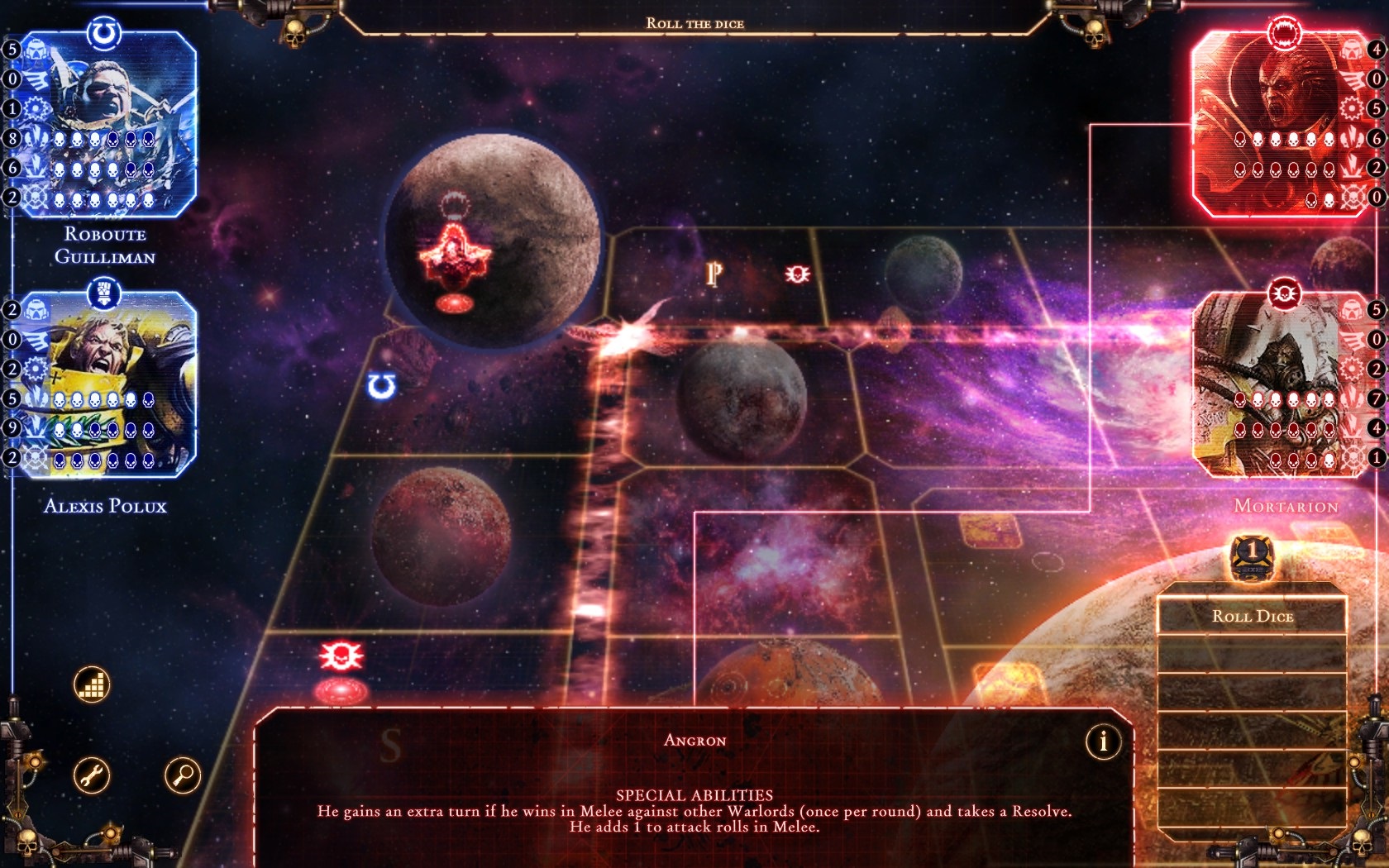 Our Angron player was pretty agressive and got himself in to a few jams throughout the game. On a side note – Angron is not for a new player. He's very focused on the Close Combat stat. This can be a real problem when playing against actual people. They can see your stats so they know where you are weak. If you aren't careful you'll get caught exposed and become an easy target. This may have happened to Angron a few times throughout the game…Just sayin.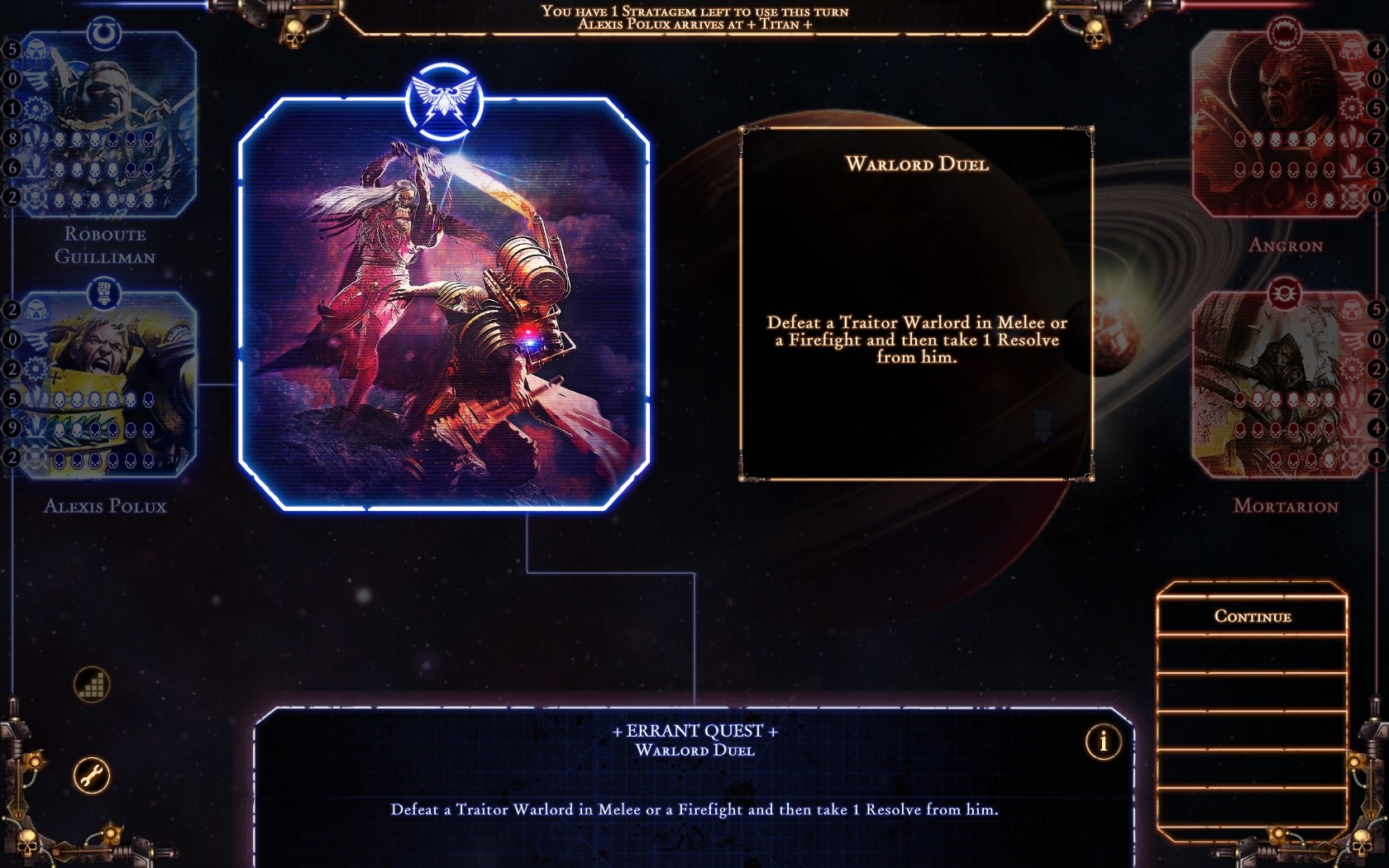 Our Polux player was pretty savvy and caught on to the basics really quick. Once they got their mission card they knew exactly which warlord they wanted to duke it out with…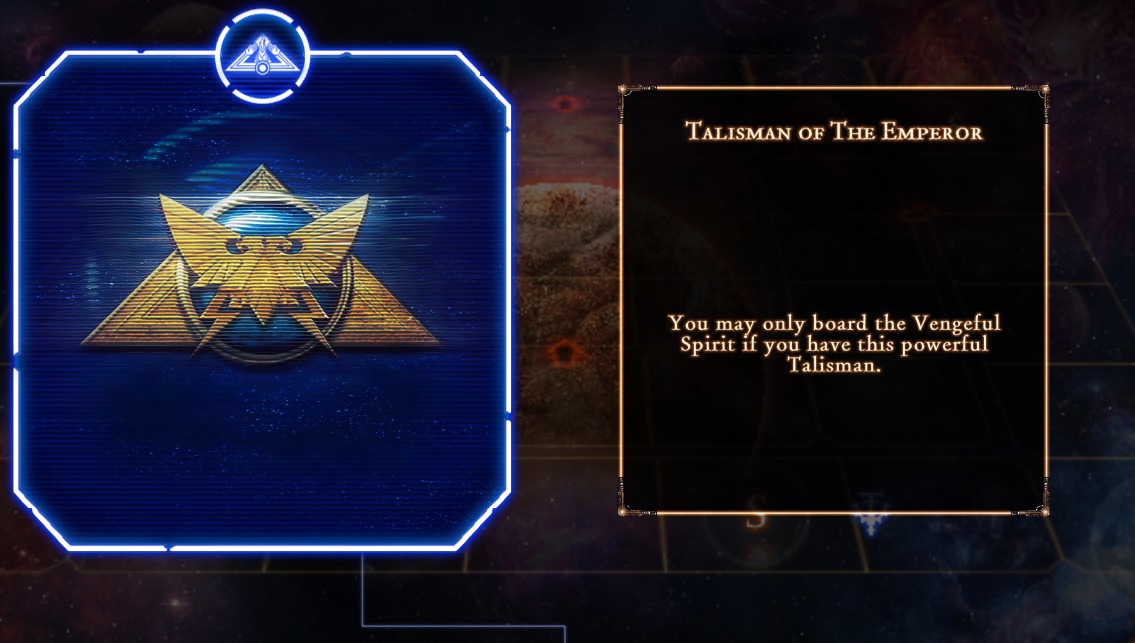 Lets just say it didn't exactly end well for the Traitor Legion that day.
Overall we had pretty good time and my friends were interested enough in it to want to play it again (or pick it up on steam so we could play from the comfort of our computer desks). We did have a couple of close calls with the die rolls where two warlords kept circling each other. Our Guilliman player was even taken out of the game for a round by Mortarion and caused him to drop his Relic. Mortarion is a BEAST, by the way – his ability lets him gain resolve (ie, hit points) when he rolls a 6 to during the move step. Very handy! Oh and don't think Angron didn't get some good shots in because he did – he just couldn't ever catch up to the Loyalists' ranged score and so he kept getting shot down.
There was a lot of planning on both sides – every time the movement phase was rolled players on both sides would confer with each other to figure out which space they should move. The Loyalists even set a trap for Angron with a weakened Guilliman as bait – only to be surrounded and shot up by Polux. Oh Angron…Anyhow, Thanks to the Stratagem cards there was lots of overt and covert things happening between players on opposing sides. Grabbing the Relic painted a big target on their heads, too. Once you grabbed that the other team would try to slow you down as best they could. But sometimes Fate isn't on your side and you just don't get the dice roll you need.
So yes, multiplayer definitely adds a whole other layer to the game and helps keep it fresh. I also enjoyed the ability to play an old school hotseat game. It helps to have a really big TV and a comfy couch, too. Playing in person was also interesting because we had a lot of "Table Talk" going on. I think that really helped add to the boardgame vibe this game has. It may have slowed the game down a bit (especially during player selection) but it was totally worth it as a social event. I could easily see this game as something we add to our boardgame rotation time.
 Final Thoughts
I'm a fan of this game. The overall experience has been positive and I would recommend it to anyone who likes Talisman. The only thing I'm not a fan of was some of the micro transactions to "unlock" more characters. But you don't have to buy them – they are optional! The core game is deep enough that casual players won't miss not having that specific character (unless you're a die-hard fan and really want to play as them). I would also recommend picking a balanced character for your first game (sorry Angron) – you'll be much better off until you're comfortable with the mechanics.
This game is a great addition to the Talisman family. If you enjoyed the board game you'll definitely enjoy this digital edition. The artwork is direct from Games Workshop/Forge World/Black Library so you know it's going to be stunning. The Gameplay is simple to learn but not without it's strategy and the multiplayer really breaths some longevity into this game. If you are looking for the boardgame experience but your friends are too far away, then check out Talisman: Horus Heresy – you won't be disappointed!
This a "Thumbs-Up" from me and if you like number ratings let's say 4/5 Chainaxes To The Face! If you're a fan of The Horus Heresy and/or Talisman this game is a great buy. It's a solid re-skin of a classic and it's a lot of fun to crush your friends as a Primarch or Hero from The Horus Heresy Novels. It's currently sitting at a "Mostly Positive" review on steam so go check it out!