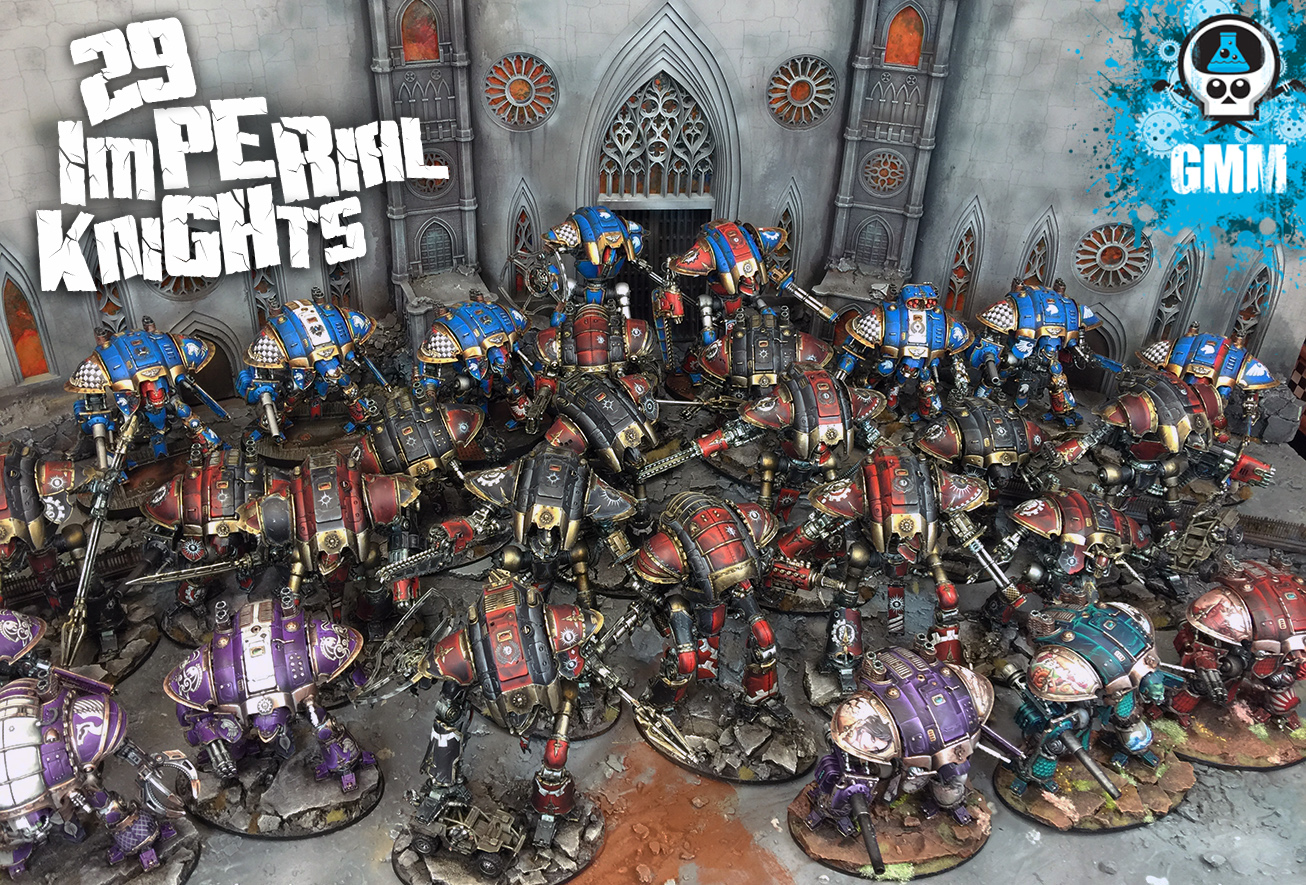 The last set of three in this coverage of 29 Imperial Knights. House Terryn strides to battle!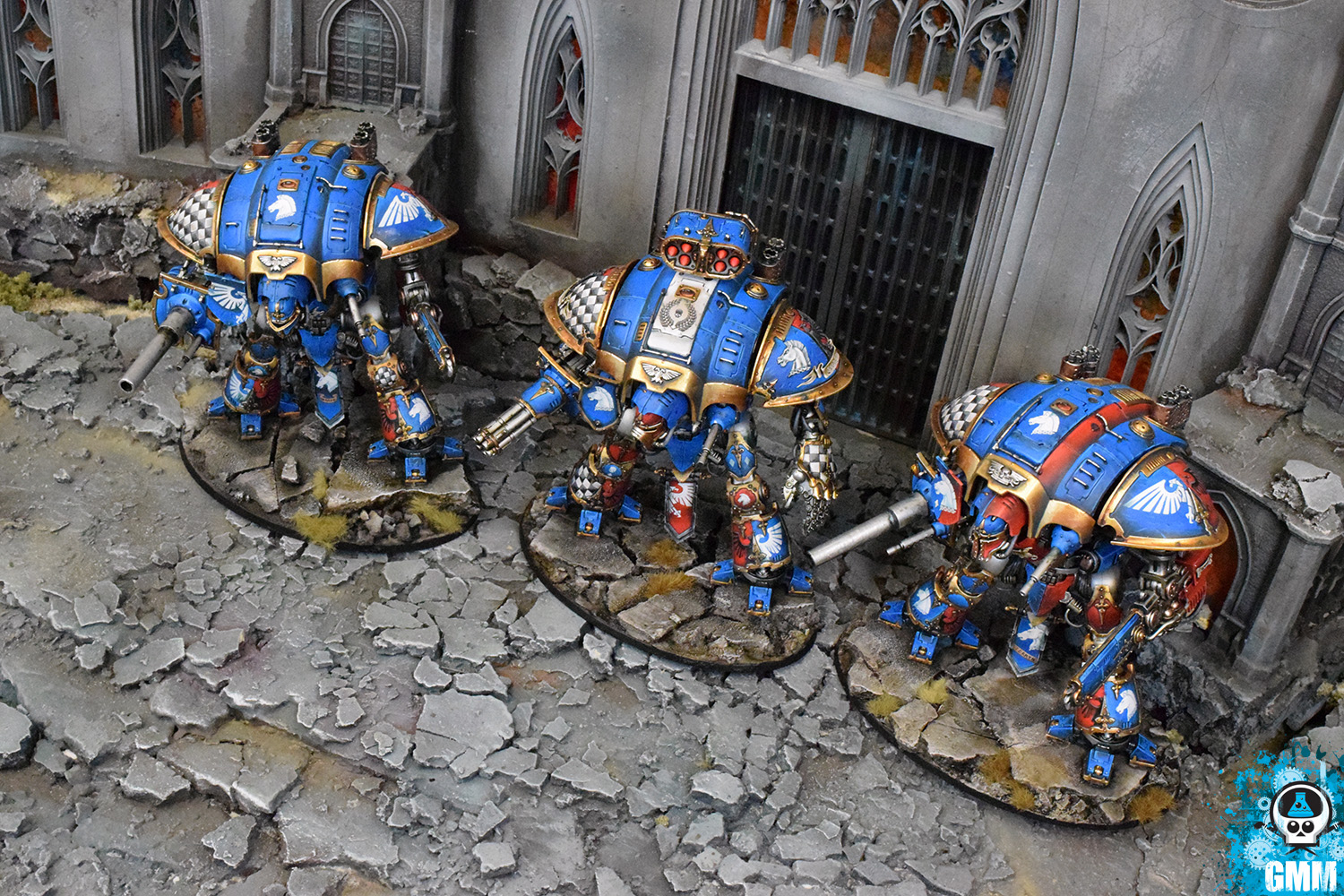 Last but not least, three more Knights to bookend these 8 articles with House Terryn.  For this set the client and I agreed to try something different with the heraldry.  The rich white when repainted looks great over the blue.  So we went for a more eagle heavy heraldry as he also plays Ultramarines.
That wraps up this series on 29 Imperial Knights.  It was a wild ride painting and assembling all of them, and a little bit bittersweet it is over.  No rest for the wicked, off to the next project!
For more images, and more information on my services:
– Enjoy, and see you next time for more!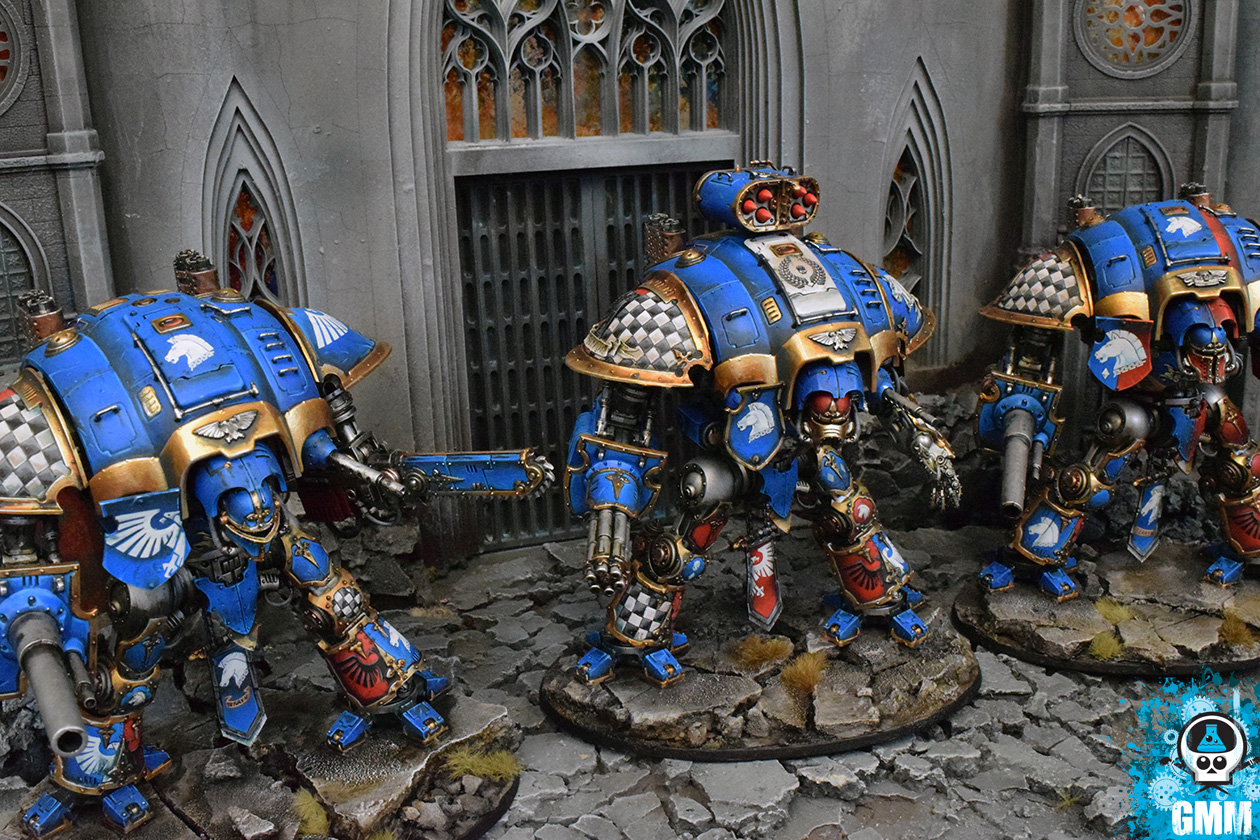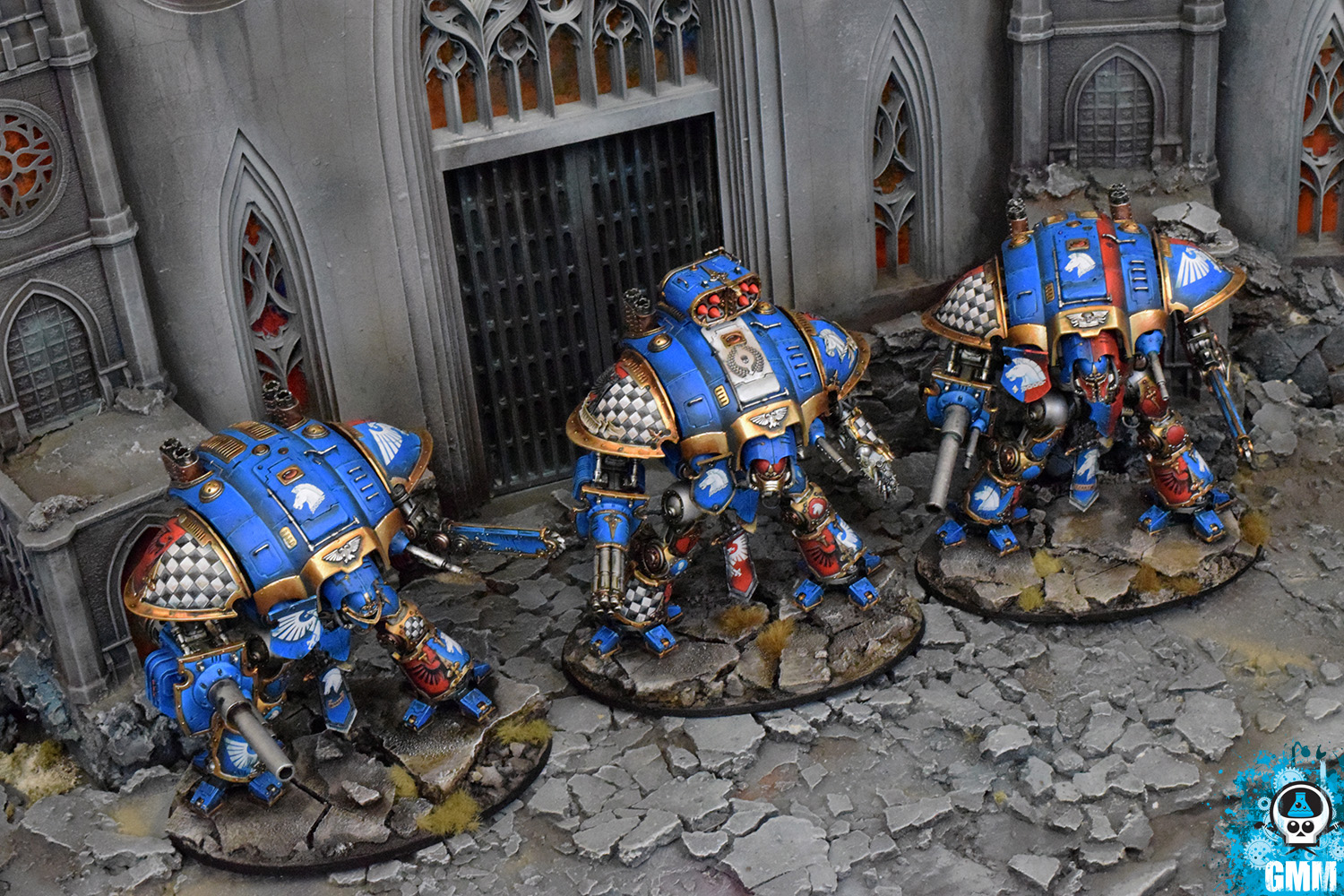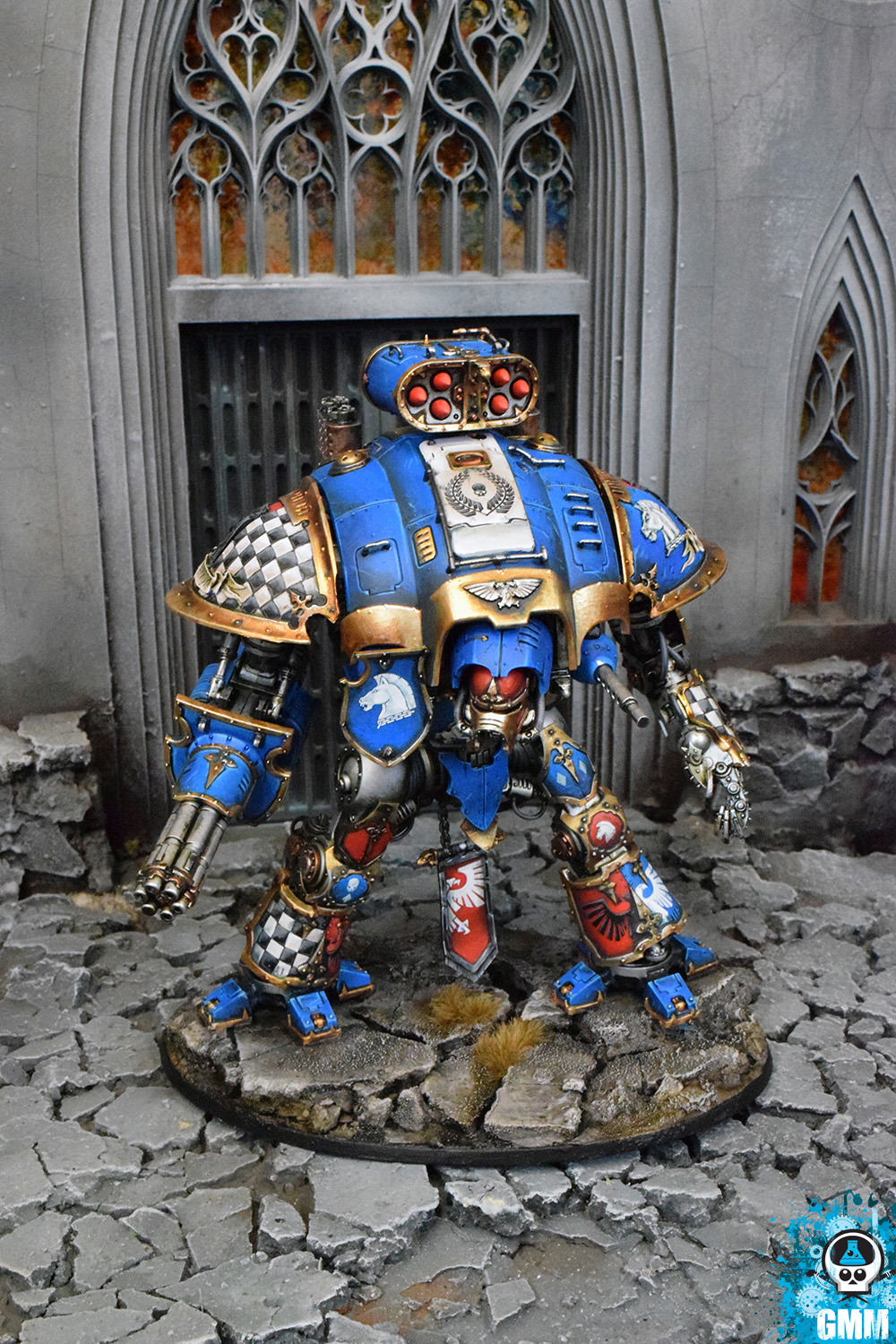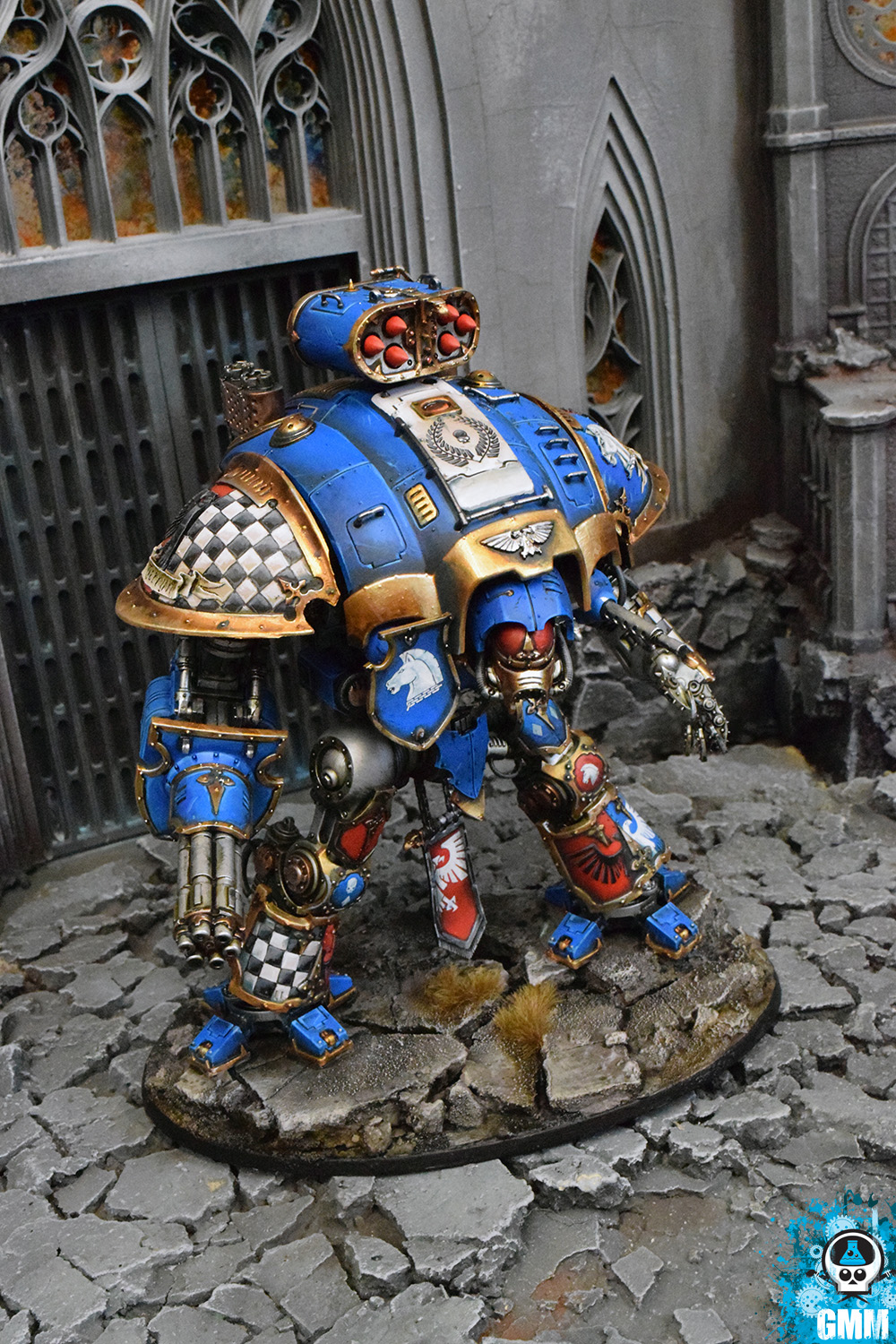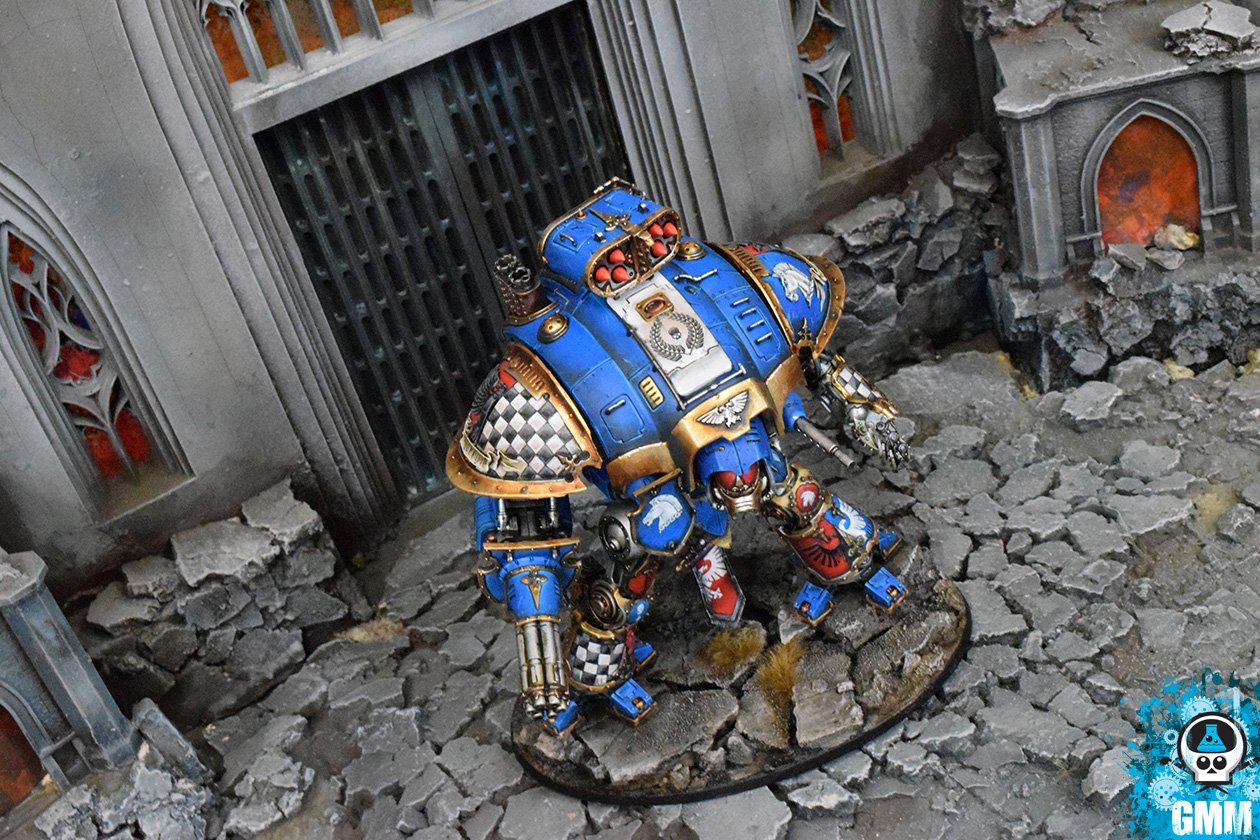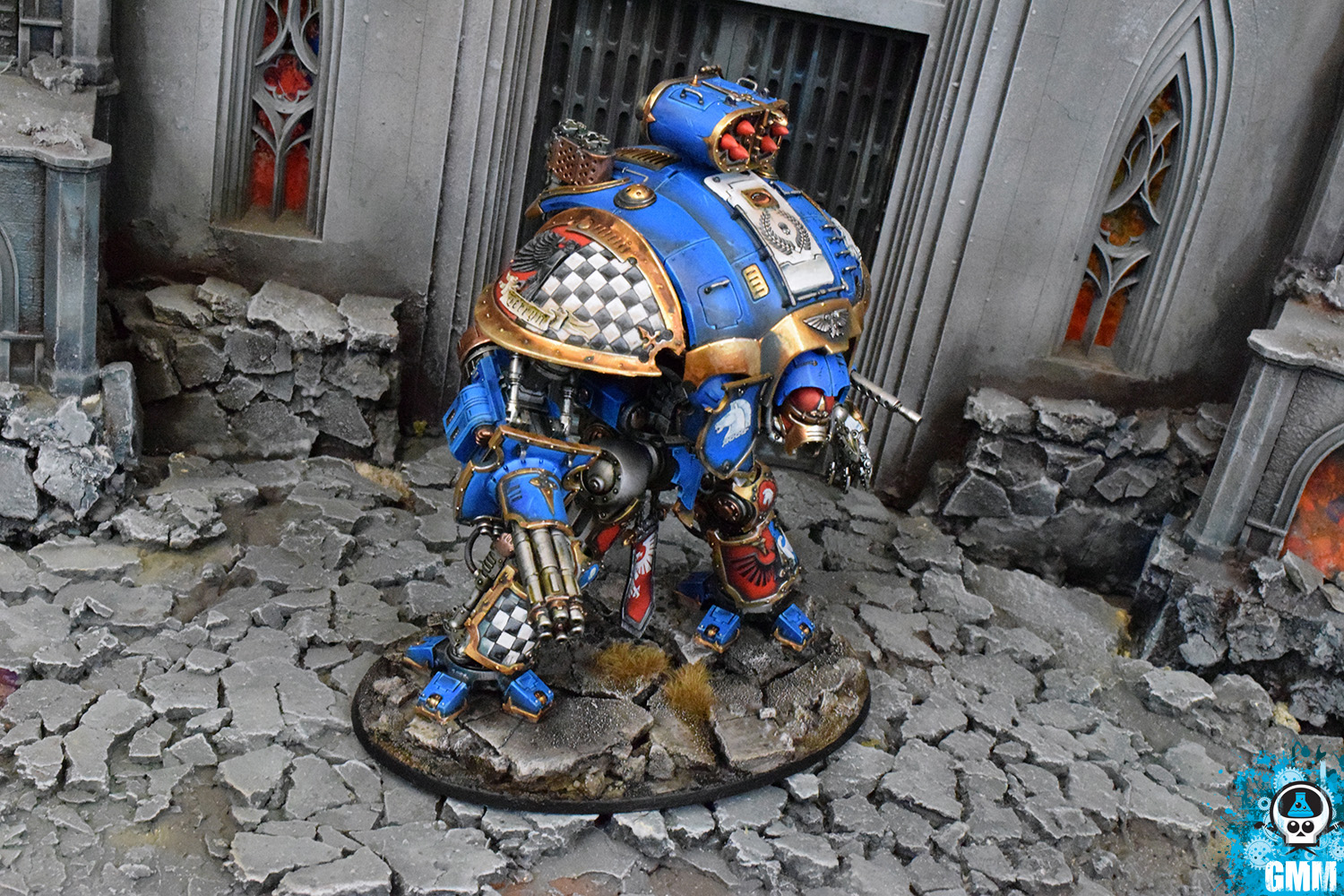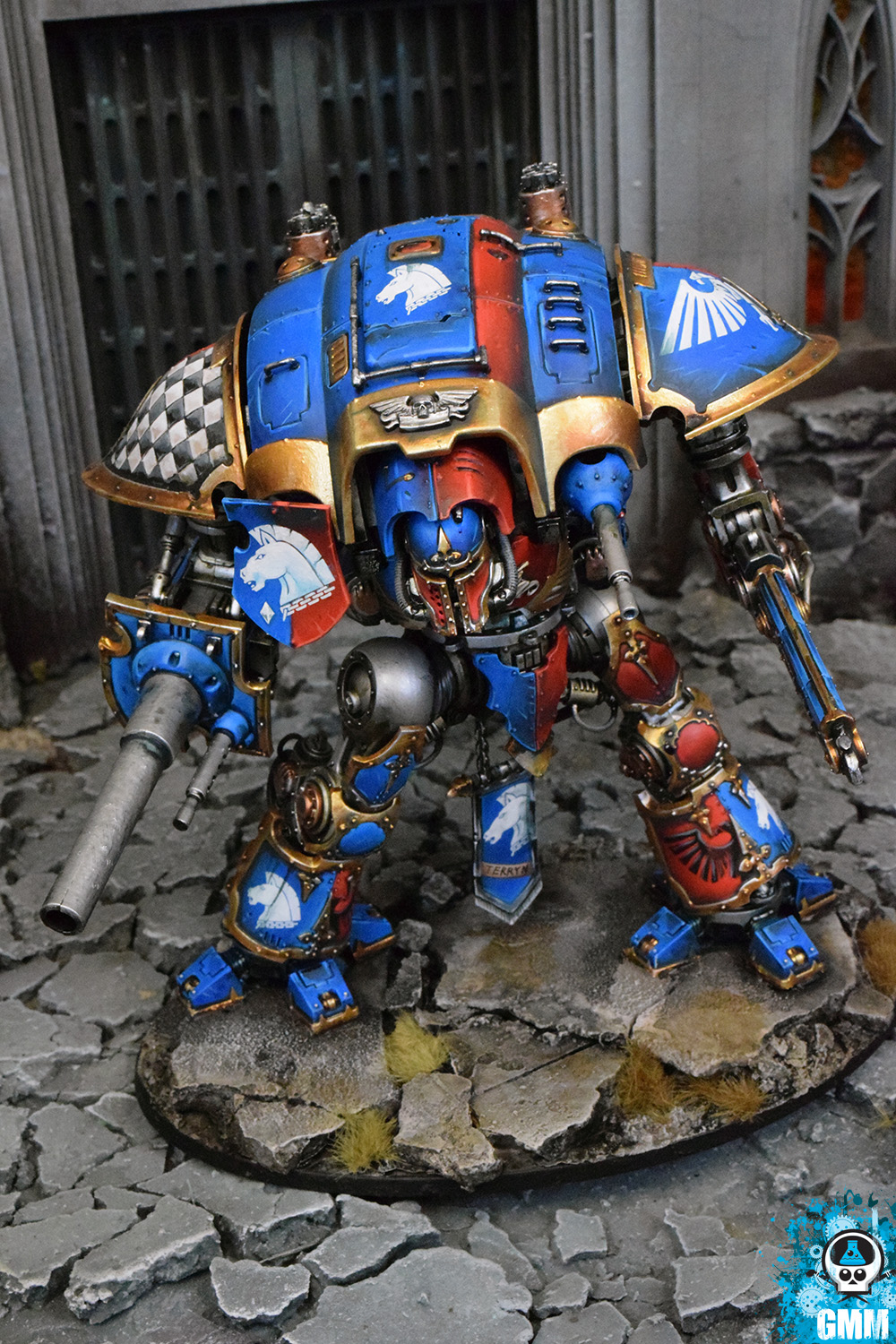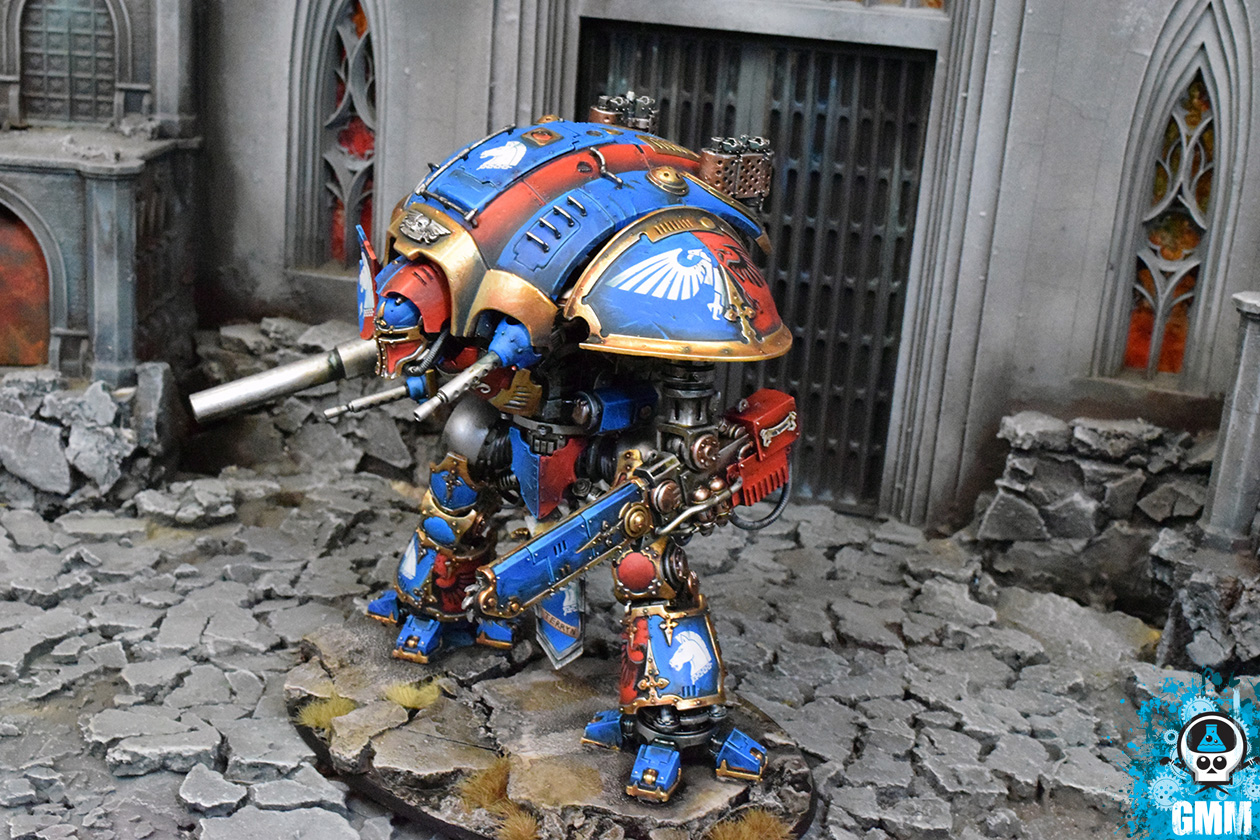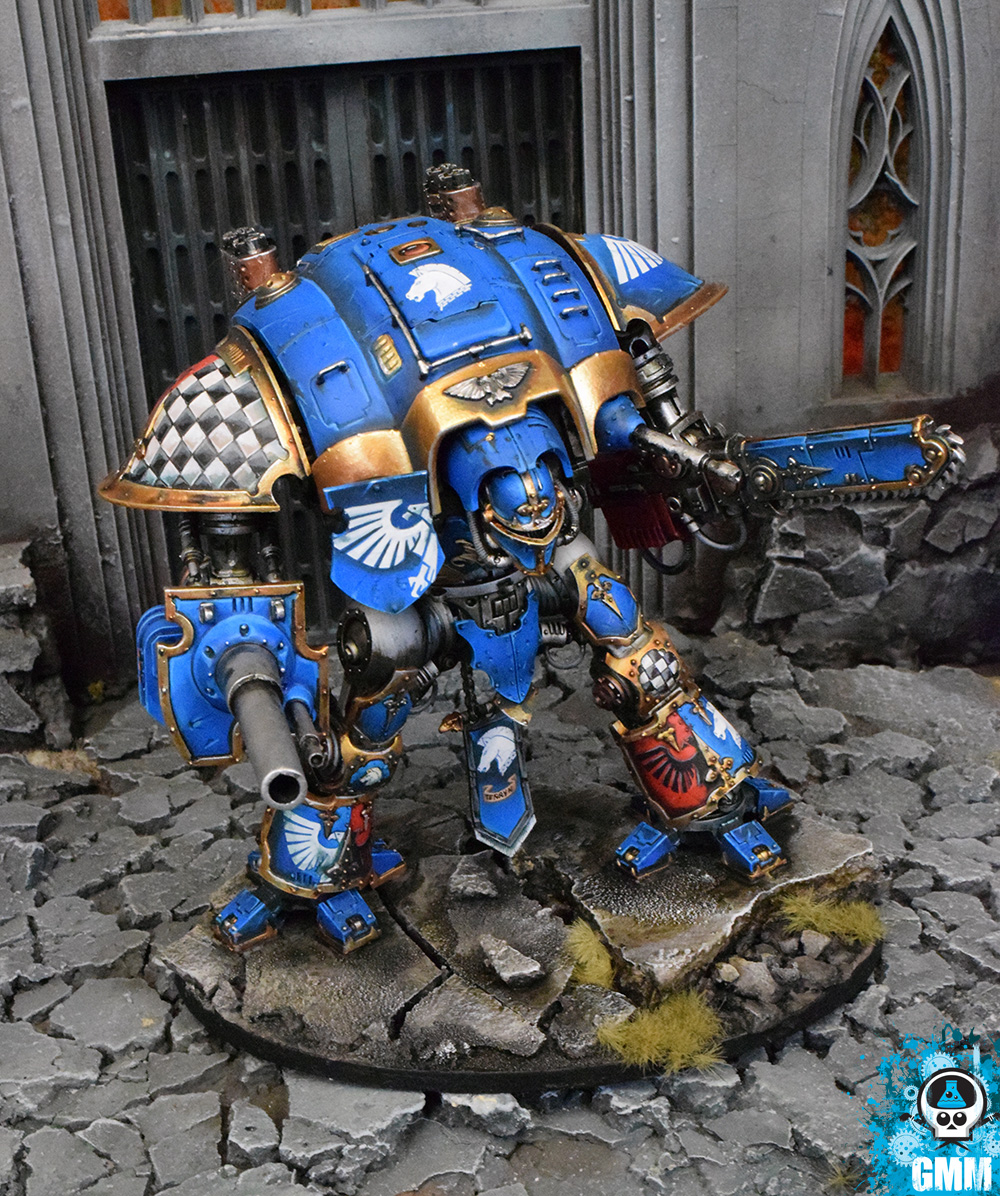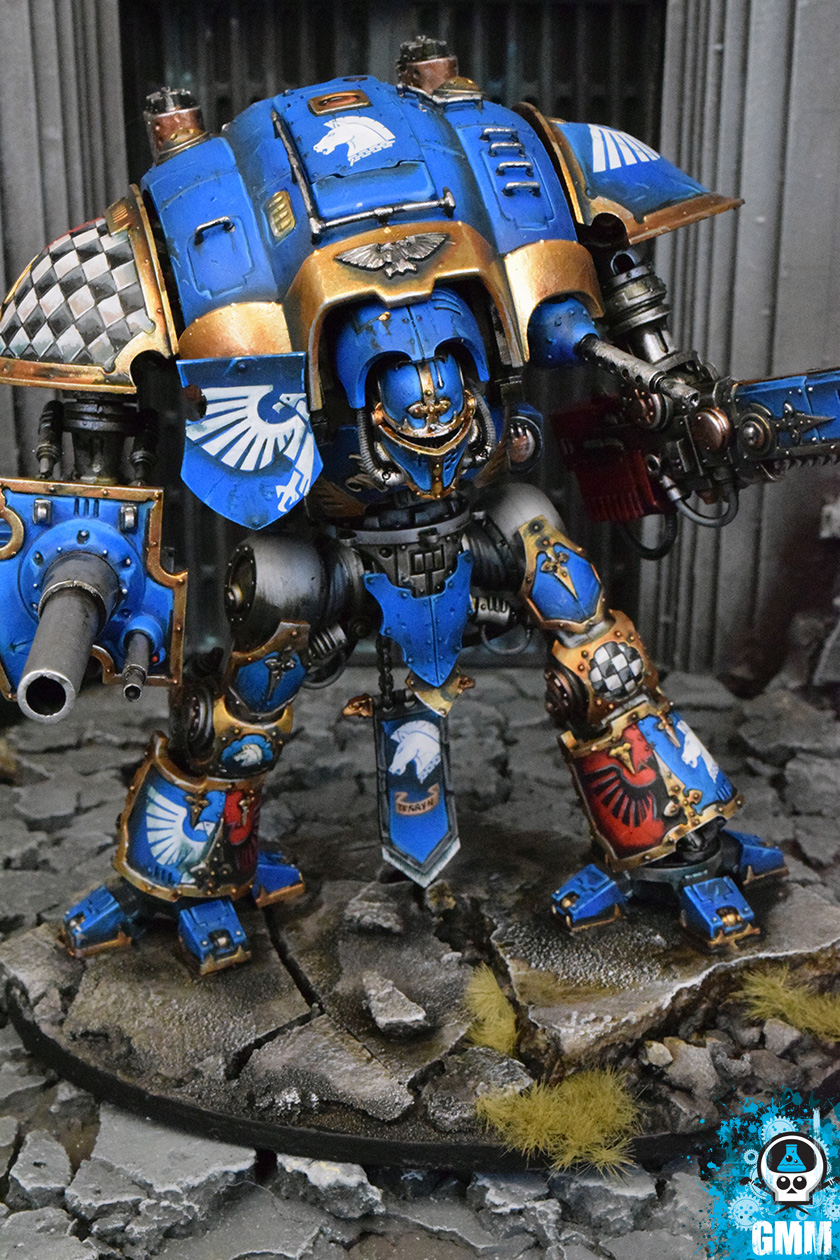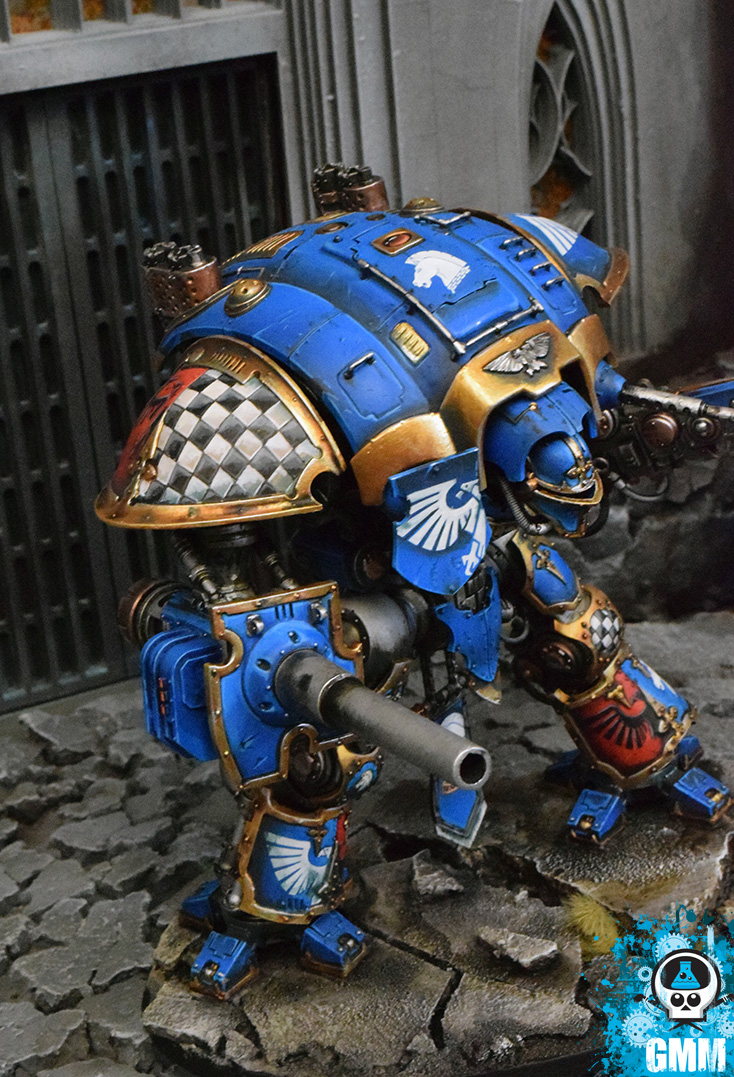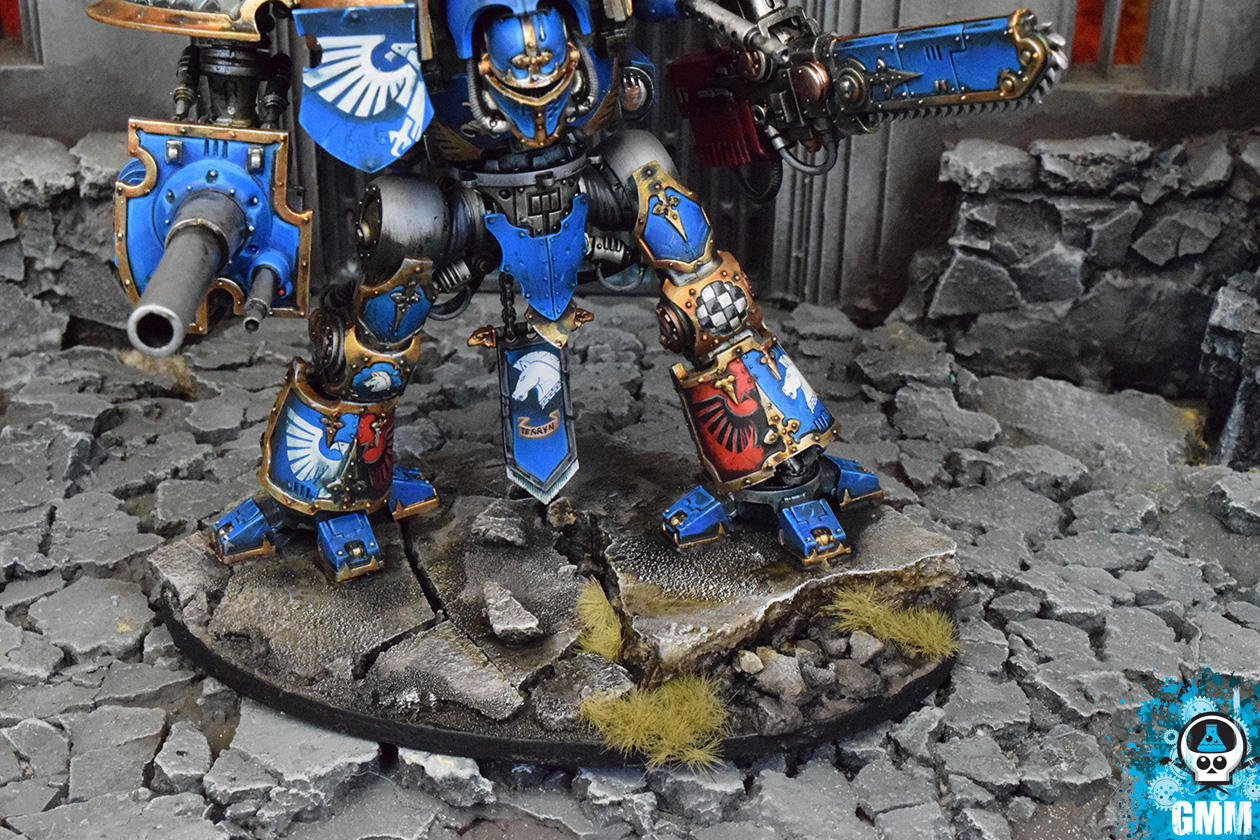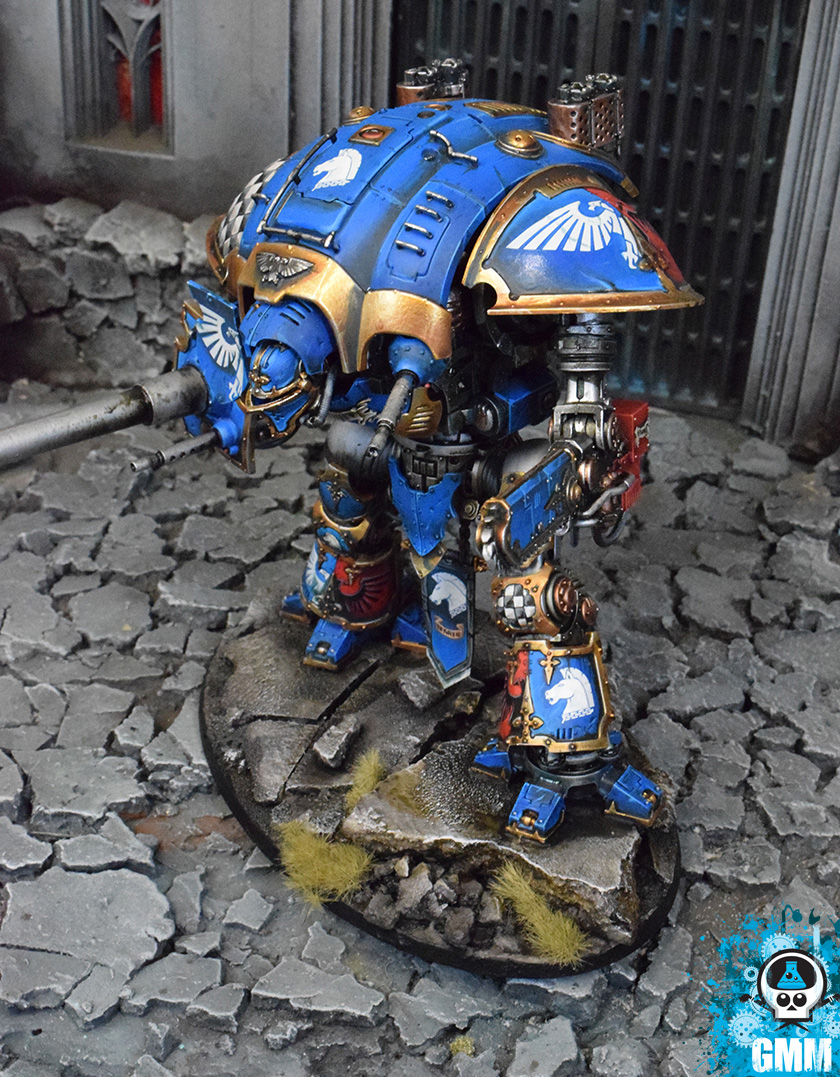 Give it up for Brnadon!  Amazing work and dedication there.  Just thinking about painting 29 Knights makes me tired…