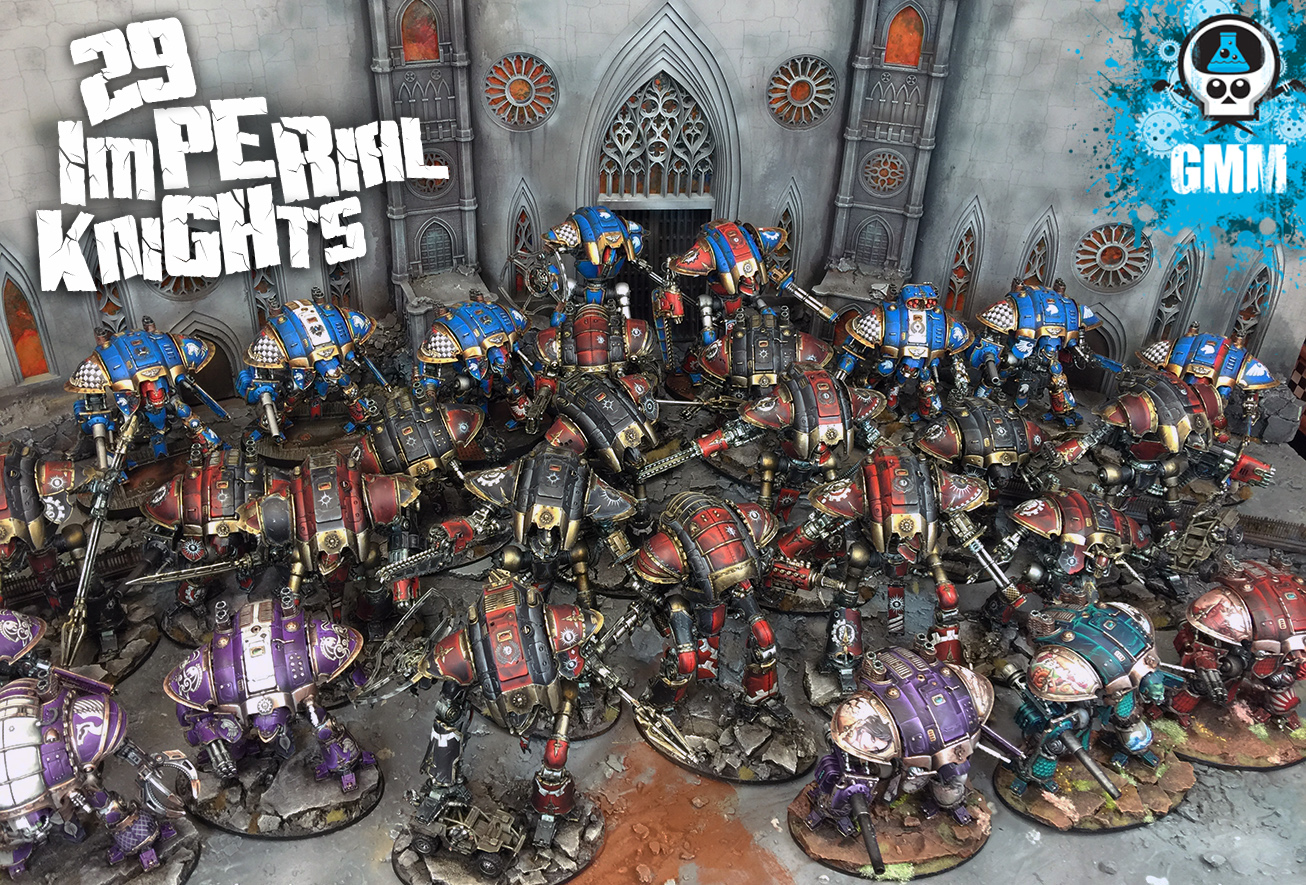 Time to get into the smaller sets in the 29 Imperial Knights. A smoky black, a deep red and antique gold house comes to the fore…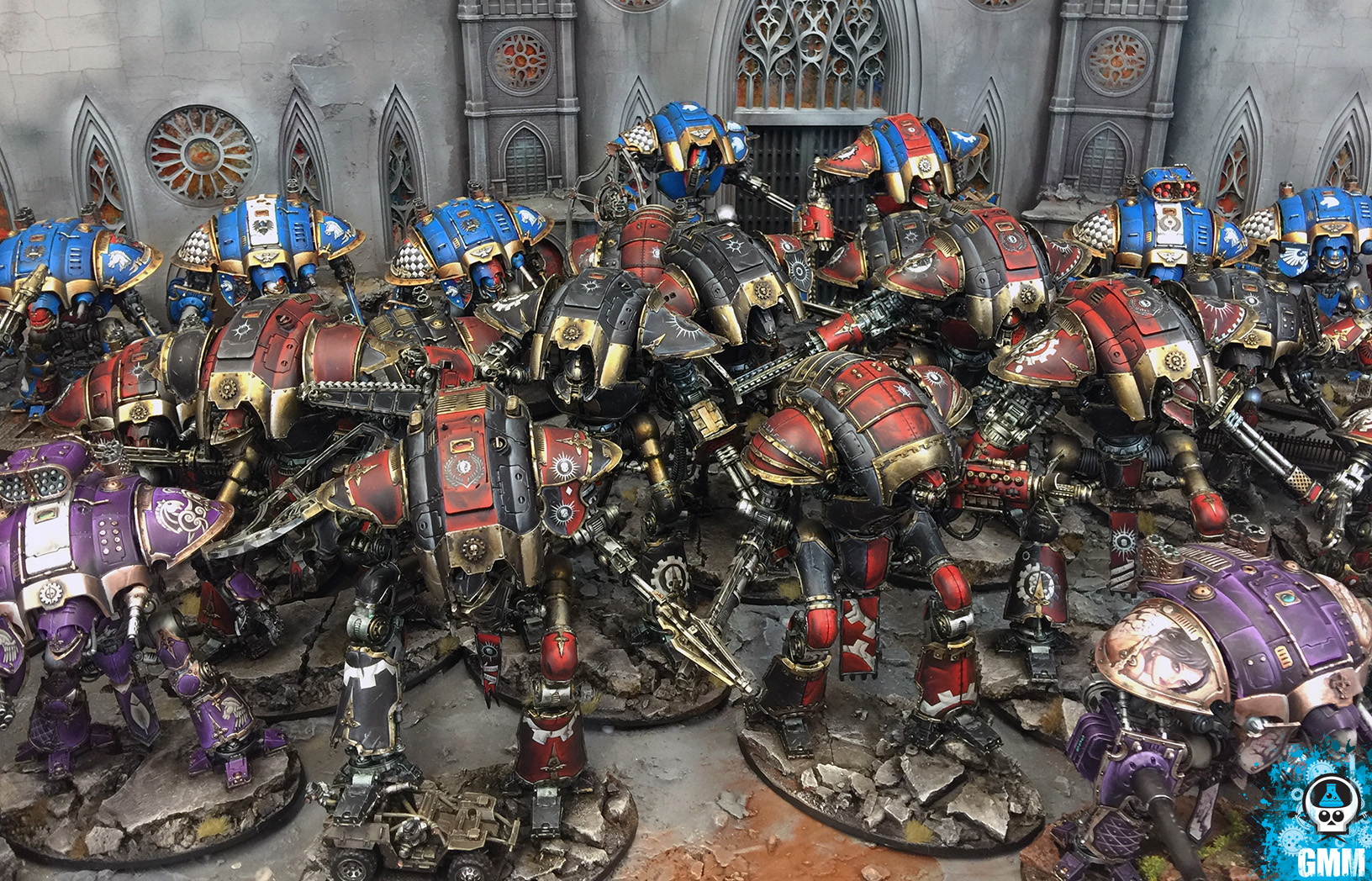 The biggest batch of the project is 14 Knights with a rebel Admech theme.  The client wanted something not quite chaos, and a little bit Victorian.  Mechanicum Knights belonging to a group of traitors.  Smoky black, a deep red and antique gold with twisted iconography bring it all home.  Lots of fun posing in there as well as conversions.  The stomping Knights were a lot of fun to pose.  All Forge World Knights pinned and posed with 2mm brass rod.  Bases made out of clay and painted to represent a dirty concrete to go with a future army.  All colors hand blended over solid basecoat for a deep and brooding finish.
It is impossible to get all 100 images of this set of Knights into one article, so this week I will cover an overview of the set, and next time delve deeper into close ups of individual Knights.
For more images, and more information on my services:
– Enjoy, and see you next time for more!