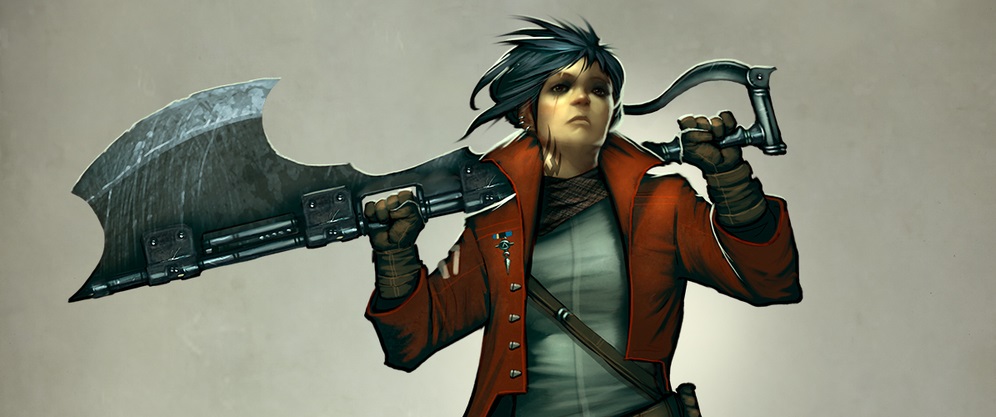 Wyrd is showing off a new concept art preview for The Other Side – Thrace!
via Wyrd Games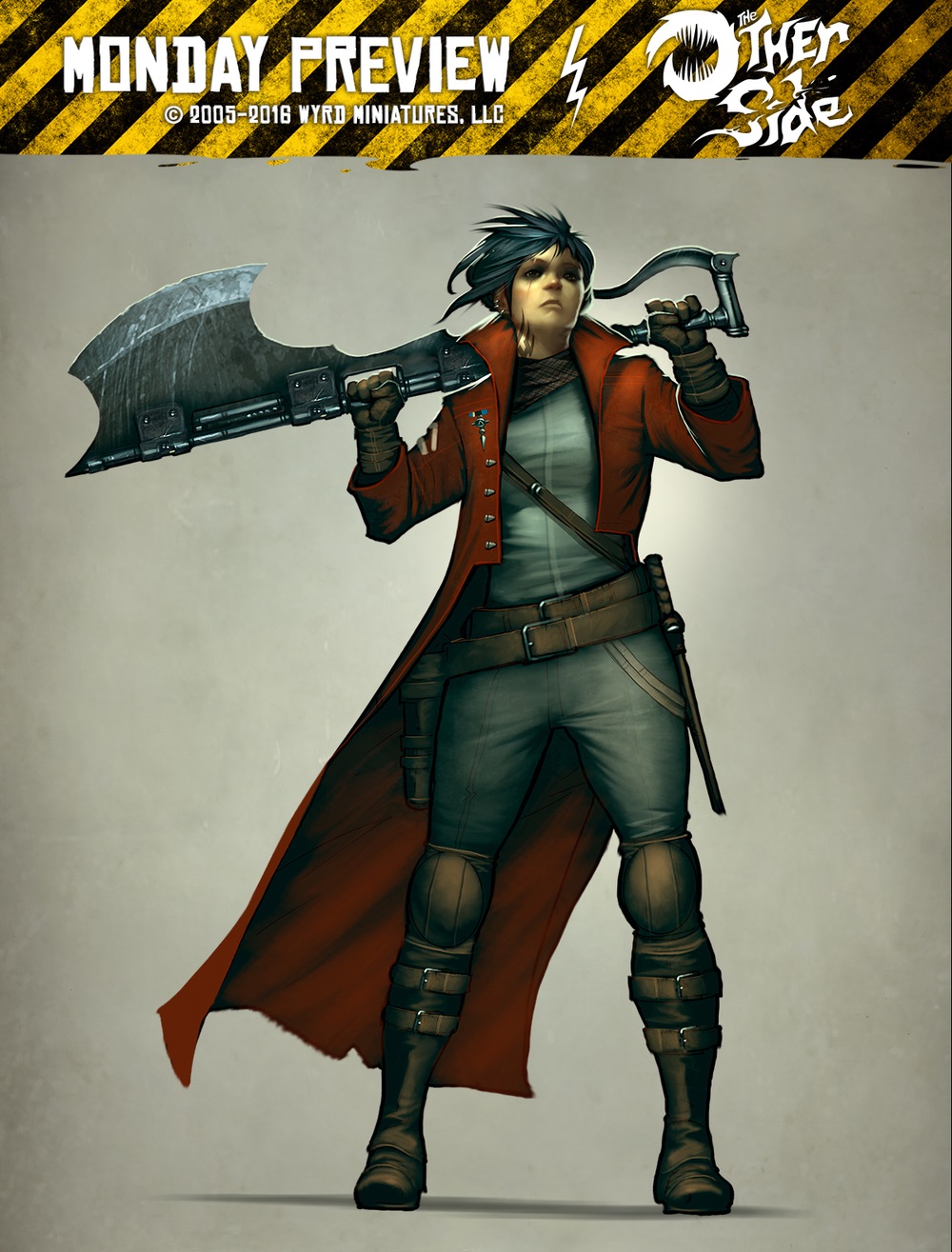 This Monday Preview is a look at Thrace, a model for the The Other Side.

The Other Side is an upcoming miniatures game that focuses on combat and warfare on Earth. Each battle will see the forces of Earth and Malifaux pitted against each other in large scale conflict. While The Other Side uses cards like Malifaux, it is a completely independent game.

Pictured here is Thrace, one of the mighty leaders on Earth.

Come discuss the preview on our forum!

This is a cool teaser – not just for the concept art, which I really like, but also for the hint at "The Other Side" – this sounds like another stand alone game that will be able to interact* with the Malifaux line in some way. I'm very curious what Wyrd is hinting at by a "…large scale conflict." Is Wyrd moving beyond the skirmish setting into more "pitched" battles? I guess we'll have to wait and see!
See YOU on The Other Side…
*Side note: Based on this "Other Side" Preview from last year, it looks like this game may not be compatible (directly) with Malifaux. But they are still set in the same universe much like Through the Breach.