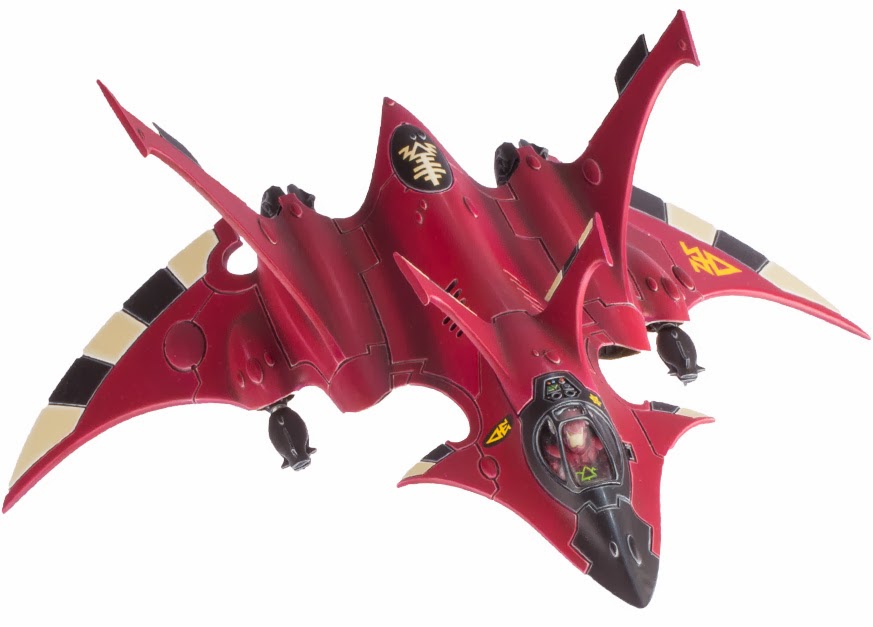 Come see the latest drip drip drip from the Death from the Skies flyer supplement!
First checkout the image that surfaced this morning:
image via IMGUR

image via miniwars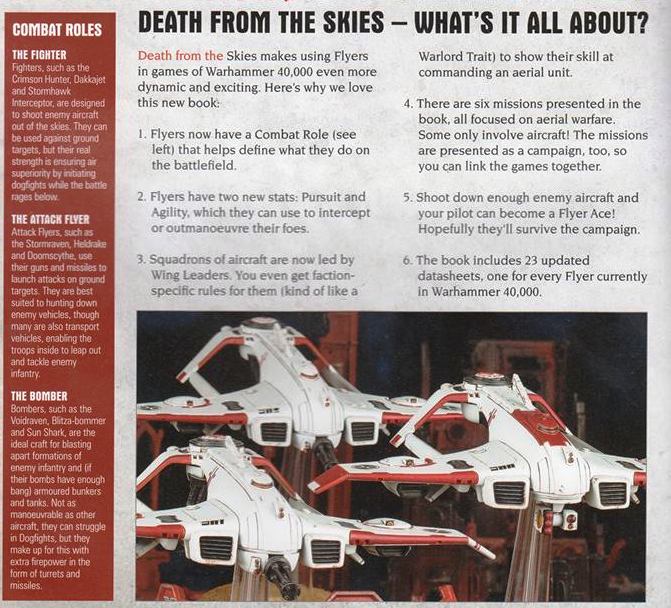 You can see an interesting aerial dynamic shaping up in the skies.
Fighters are lethal vs other aircraft with Skyfire.
Bombers will be deadly vs ground targets of all types, but be vulnerable to Fighters
Attack Flyers will be the halfway house between the two, not as strong as bombers vs ground targets, but more maneuverable and thus harder to bring down in a dogfight.  The real trick with this type of spectrum is to balance the Attack Fighters to be "just useful enough" so people will take them in the first place, but with enough deficiencies that the other two extremes are still viable choice and reward the risk players take in adding them to your lists.
That quip about "no use taking cover" is interesting…
The book says there will be 23 updated datasheets, so it's time to count them up:
Marines: 3 now, SW  2, DA 2, IG 2, Eldar 2, DE 2, Necrons 2, Tau 2, Chaos 1, and O
rks 4 which equals 22 total.  So either we counted wrong or there is another flyer zipping around there somewhere.
Checkout the rest of the pictures below on the roundup:
~What'a your take on the game getting another phase added?