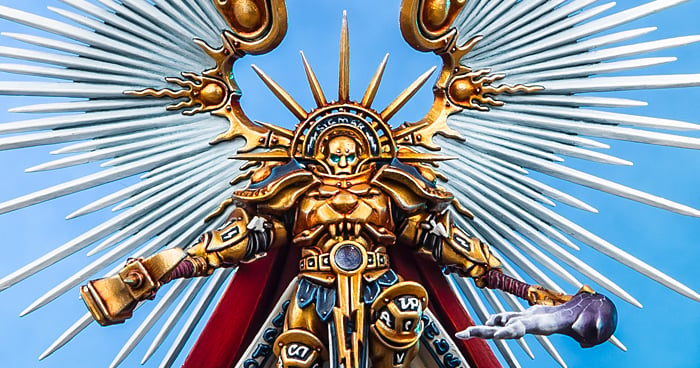 The Free Peoples have arrived in Age of Sigmar.  Come see some BIG changes from what you knew in the Old World.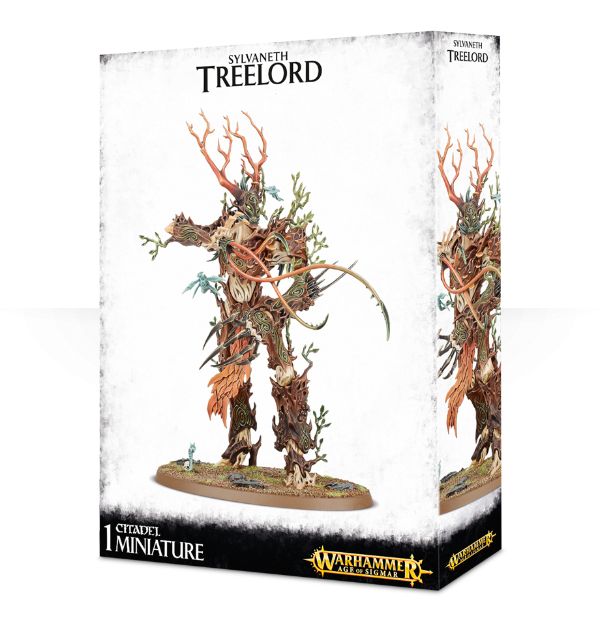 Alarielle, queen of the Sylvaneth is assisted by a Branchwraith known as The Lady of Vines.  Literally the Queen's right hand, the Branchwraith was cut from Aarielle's wrist and grown into her trusted Lieutenant.
Sigmar's eternal city Azyrheim has areas where time flows slowly.  Here pockets exist of ancient peoples who come not from the 8 Realms, but an "Older Time" and speak with strange accents. These people's origin is known only to Sigmar but they harbor a burning hatred for Chaos.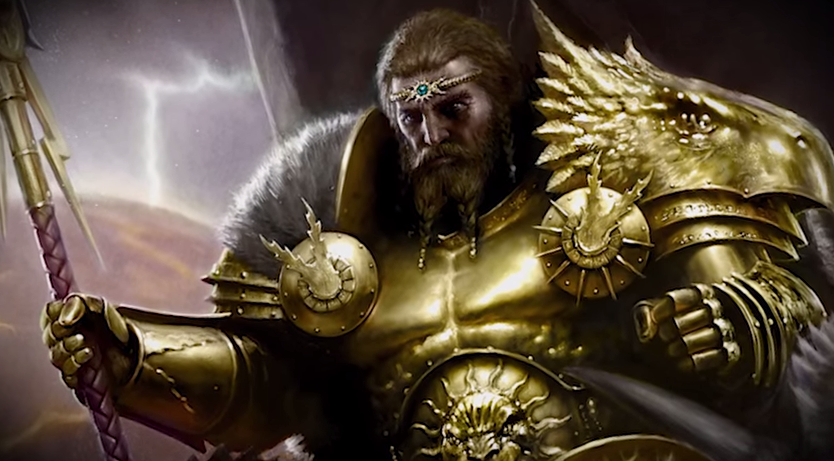 After throwing back the initial Chaos invasion of Azyr and ordering the gates shut, Sigmar's rage fell upon all members of the Human, Aelfs, and Duardin who were still fighting amongst themselves and could not put aside the old ways to stand united against Chaos. These he destroyed and thus the descendents of all the free peoples now get along as best as they can.
The free peoples leaders assemble under the gaze of Sigmar in a body known as The Grand Conclave. Sigmar hand picks the 244 members who meet to guide and lead their peoples around a hammer shaped table, under the cold eyes of an enormous statue of Sigmar.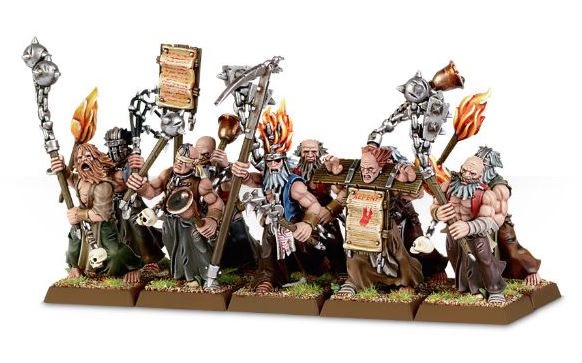 The Devoted of Sigmar are his fanatical human followers who worship him as a god. From pious zealots to crusading witchhunters, they scour the 8 realms for any taint of Chaos to eradicate.
The human practitioners of magic are known as the Collegiate Arcane.  Unlike the Aelfs, they use physical focii and exotic machines to harness their magical energies.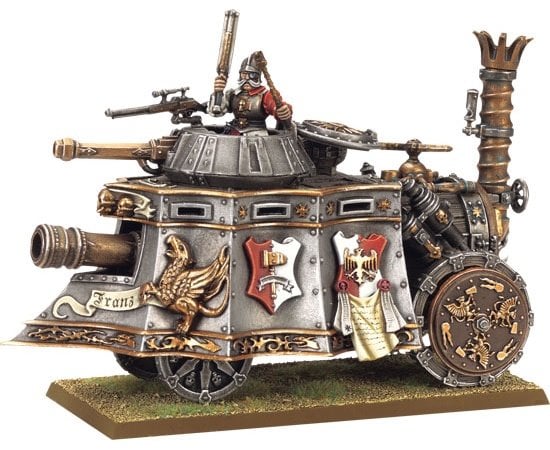 The Duardin and Human engineers have been assembled under the Ironweld Arsenal to provide Sigmar's armies with machines of war, from Organ Guns, to Cannon, to Steamtanks and Gyrocopters.
The standing peoples of the Duardin are known as the Dispossessed, as they are a kingdom in exile.  They represent the last remnants of the Khazalid Empire driven out of their home realms and into Azyr.  They serve as masons and engineers for Sigmar's celestial kingdom when not putting Chaos under their axes.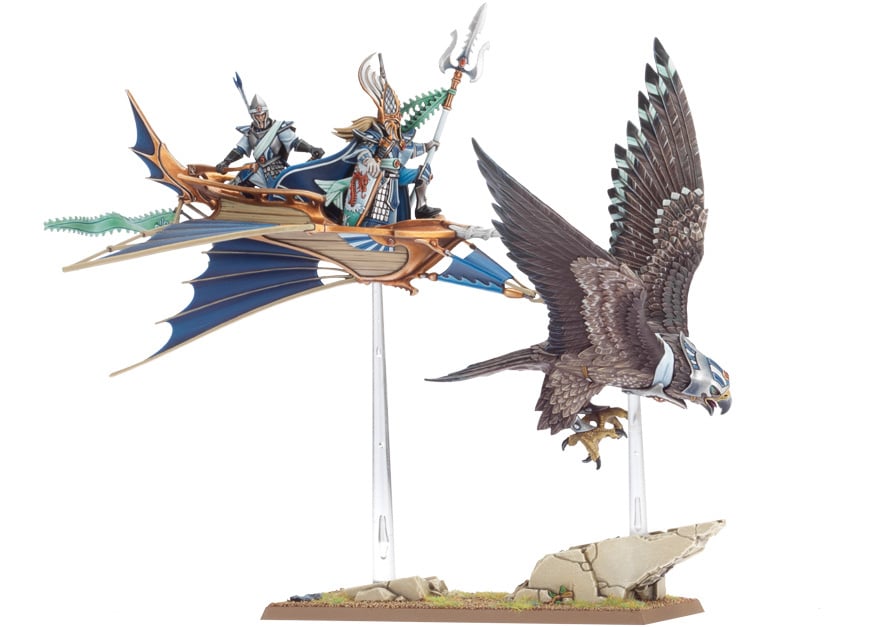 Swifthawk Agents are the eyes and ears of Sigmar's armies.  These Aelfs use fast moving Chariots and Shadow Warriors to relay information and strike and fade from the enemy. They also cross the 8 realms in the skies themselves on magical skiffs pulled by giant eagles.
The Scourge Privateers form the navy of Sigmar. These privateers ply the waterways of the 8 Realms on vast Black Arks, raiding Sigmar's foes, and capturing exotic animals to haul back to Azyr for training or for sale to the magical orders.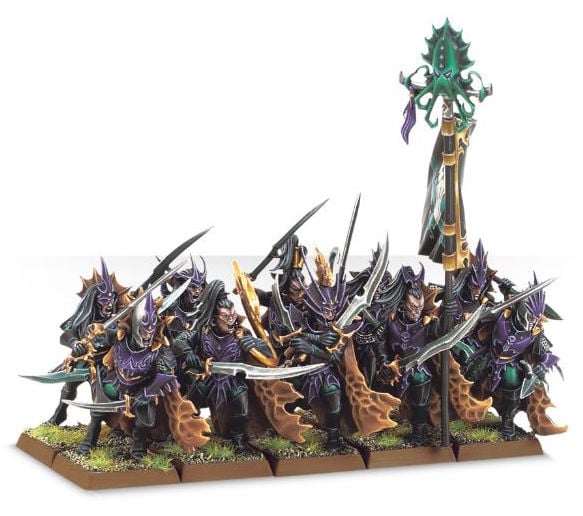 I bet all those "ancient people" with strange accents from Azyrheim walk around on square bases…  What do you think of all the Humans, Aelfs and Duardin getting along?
~ The World Is Changed!