Dark Souls: The Boardgame Kickstarter Going Strong!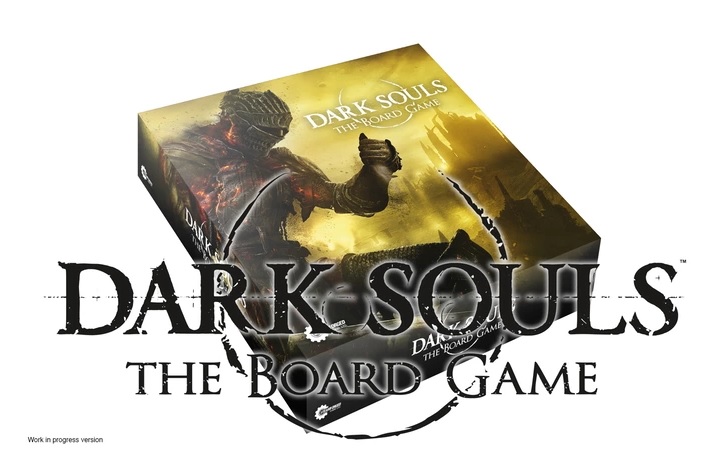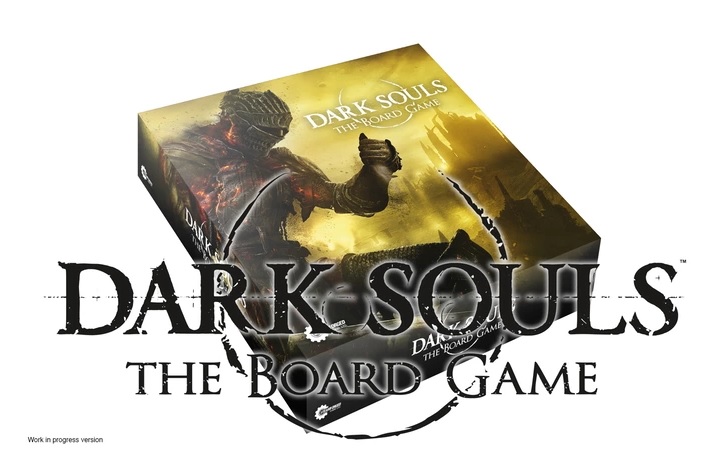 Your World has been invaded… Dark Souls: The Board Game Kickstarter is a massive hit! Get in while you still can…
via Dark Souls Kickstarter Page
More than 17,000 backers have already pledged their support for Dark Souls™ – The Board Game, ensuring it is one of the biggest board game Kickstarters ever. With three weeks left to go and over 50 stretch goals unlocked the campaign is already packed with Kickstarter extras to bring more variety and new challenges to the game.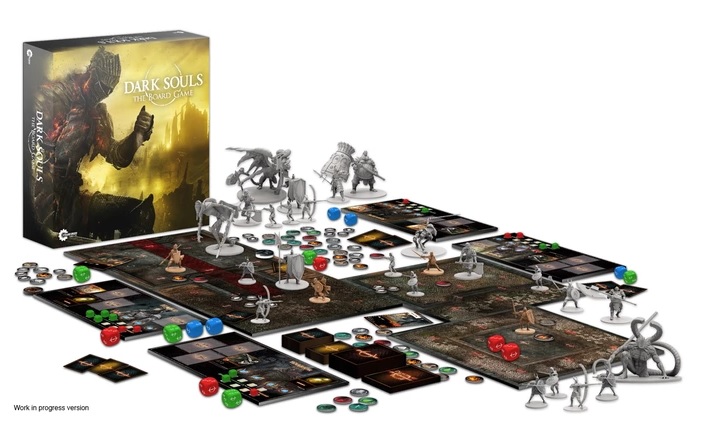 The SOULS PLEDGE at £80 includes the Core Game. Thanks to the support of the campaign's backers, there are also a mass of extras are included for free and the number grows every day!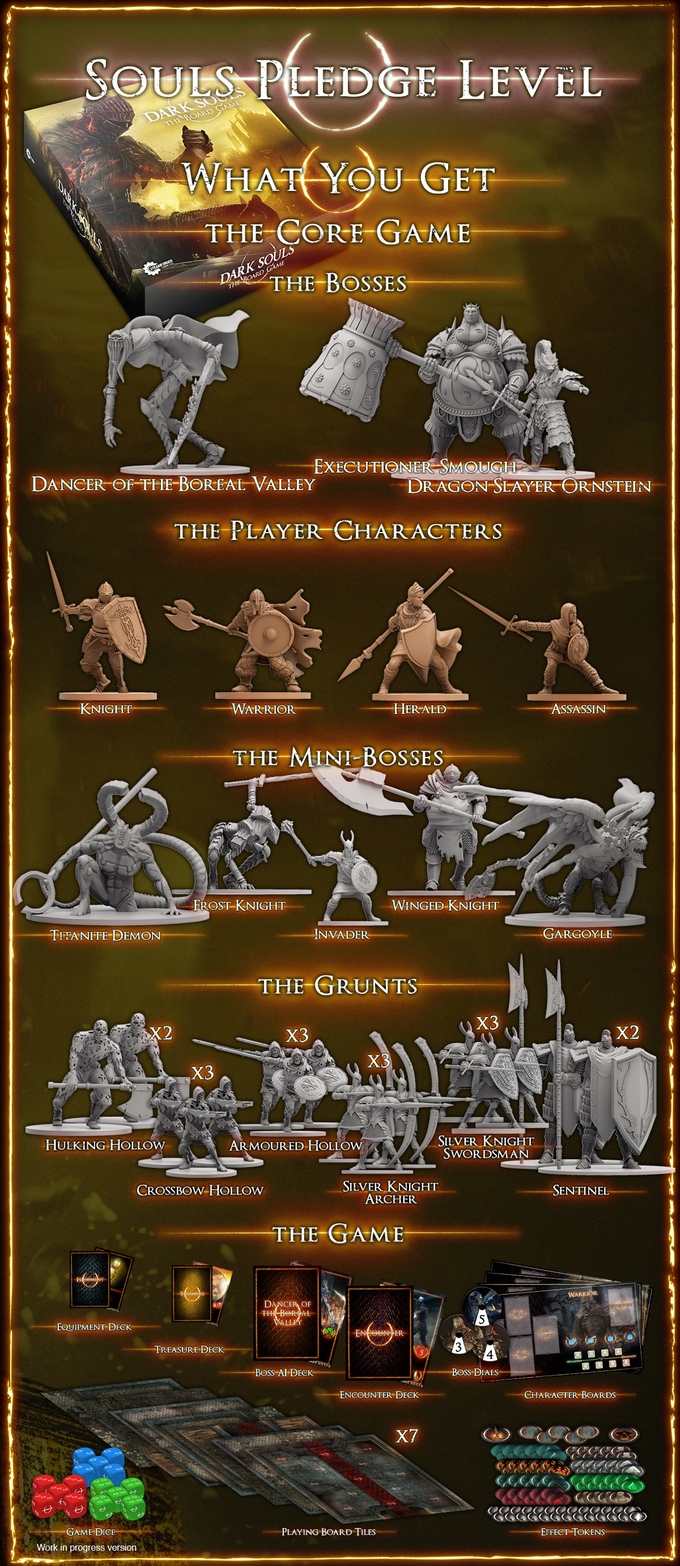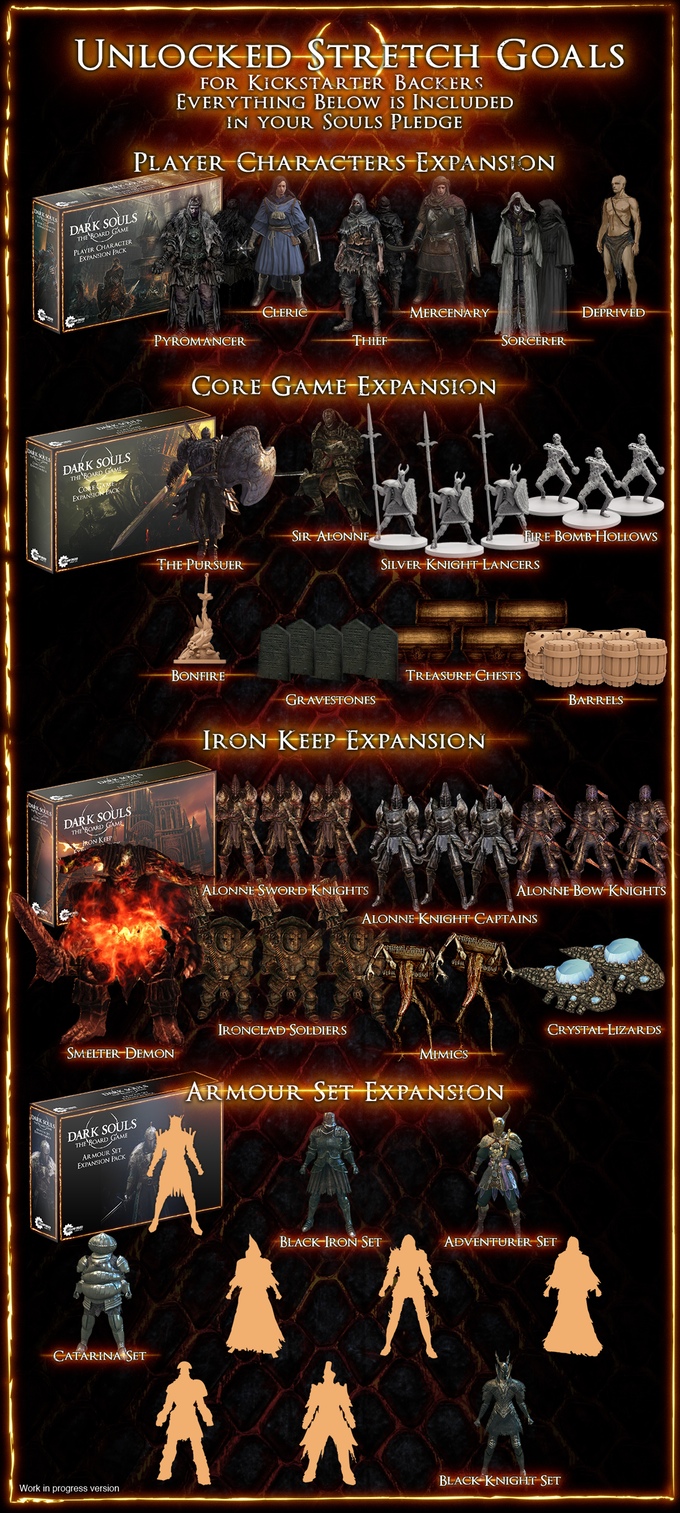 The more the Kickstarter campaign total increases the more new unlocks will arrive.

Boss Expansions

Subscribe to our newsletter!

Get Tabletop, RPG & Pop Culture news delivered directly to your inbox.

As well as the massive haul of free extras shown above there are the Boss Encounter boxes. These are available to add to any pledge at £28 each and contain:
An Iconic Boss Model (current unlocks include Black Dragon Kalameet, The Four Kings and Gaping Dragon (pictured below))

A Tileset for the Boss Encounter (varying quantity dependent on the Boss)

A Boss Dial for tracking damage

A Unique Boss AI Deck that fully replicates their movements and attacks within the Dark Souls™ game itself.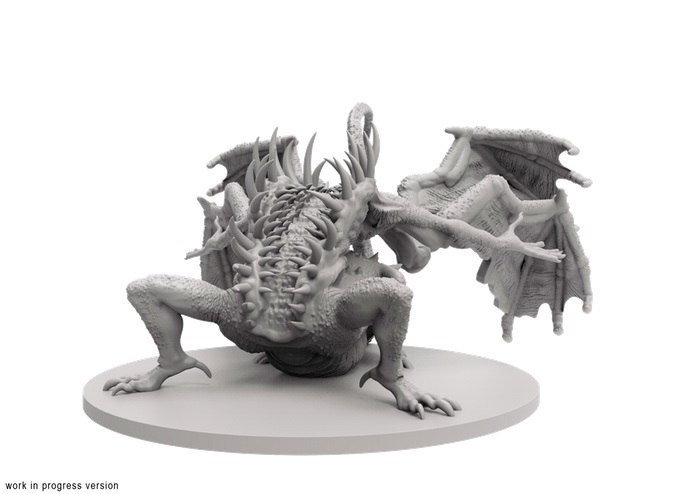 Dark Souls™ – The Board Game is a strategically challenging, deeply immersive combat exploration game for 1-4 players set in the Dark Souls™ universe. Players choose from a number of core character classes and explore dangerous locations full of monsters, treasures, and deadly boss fights.

Designed specifically for the Dark Souls™ universe and introducing a number of innovative gameplay mechanics, with world-class miniatures faithful to the rich universe, this game delivers an experience that captures the very essence of the original video games.

You can see a whole lot more by checking out the Kickstarter page!
This game is going NUTS online right now. It's already raised over $2.5 Million Dollars with around 15 days left. This game has already unlocked a TON of things and it's only going to go up from here on out. The Kickstarter ends Monday, May 16, 2016 at 1:59PM CDT.  So if you want to praise the sun, get in there and pledge.
Estimated Ship: April 2017
Dark Souls – Coming to a Tabletop Near you…